Reasons to Own Life Insurance in Every Decade of Your Life
With competing financial priorities throughout your lifetime, it could be easy to overlook life insurance, especially in your younger years. But life insurance is a vital tool in your lifelong financial wellness journey.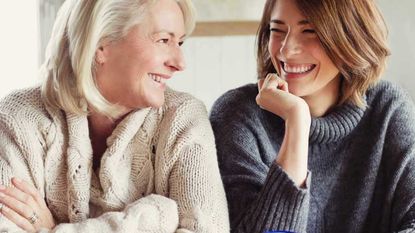 (Image credit: Getty Images)
There has always been value in protecting your loved ones, perhaps even more now as the COVID‑19 global pandemic continues to devastate households and put the question of mortality front and center. While life insurance can be an unsettling topic, and it's not exactly stimulating dinner conversation, it can be a vital stepping-stone to financial health.
In fact, life insurance plays a role beyond times of uncertainty and is an evergreen financial tool that may benefit your plans at any age. That's because life insurance does more than just provide survivor benefits; it is a dynamic tool that can work throughout your life alongside your savings and investment strategies.
So, it may be surprising that, despite its importance and increased ease of access, only 59% of Americans have life insurance and about half of those are underinsured, according to LIMRA, a financial services research and consulting organization. In fact, for millennials and Gen Xers, life insurance is usually among the lowest financial priorities, according to LIMRA's 2019 Insurance Barometer Study.
Subscribe to Kiplinger's Personal Finance
Be a smarter, better informed investor.
Save up to 74%
Sign up for Kiplinger's Free E-Newsletters
Profit and prosper with the best of expert advice on investing, taxes, retirement, personal finance and more - straight to your e-mail.
Profit and prosper with the best of expert advice - straight to your e-mail.
Here's how life insurance benefits you differently in each stage of your life.
1. In your 20s: The foundation for financial success
Entering the workforce and preparing for the future can be intimidating when you're just starting out. It's important to remember that a good financial plan should include savings and investment vehicles like an IRA or a 401(k) plan, along with life insurance to protect those savings and ensure debts can be paid. Even if you're single, or don't have any children, there are reasons to consider life insurance. You might want to think about life insurance if, for example, you've co-signed a student loan with your parents or others, or if you want to make sure there's enough money for your parents' long-term care, or even if you're an entrepreneur and getting your business off the ground.
2. In your 30s: Major life changes
Getting married, buying a house, having children, seeking promotions—these life changes are more apt to happen in your 30s. They provide more reason for you to build financial health, to cover the costs of these changes while still keeping an eye on future needs. Changes like these also require more protection, including that which is provided by life insurance—particularly at this age when life insurance remains very affordable. It's often during this decade that many of us start a family, and while expectant parents often feel financially pressed, it's important to think about how life insurance protects a young family and contributes to financial security.
3. In your 40s: Some alterations may be required
Those clothes you wore in your 20s? They probably won't fit you in your 40s without some alterations. So too with your financial plan. What your goals were as a young adult most likely changed over time. This is the right time to gauge whether you're saving enough, or if your life insurance coverage is still what's needed. According to the National Association of Insurance Commissioners, people at this age often begin to ignore their policies, so it may be important to periodically review and update your coverage to reflect changes in your financial situation and family composition.
4. In your 50s and early 60s: Eyes on the prize
For many in this age span, the kids are grown, the house is paid for, and retirement is on the horizon. But that's not the case for everyone. Some might have had children later in life, others who have been impacted by economic changes might have had several jobs during their careers, and still others might be facing health-related issues. Options for saving and investing are different in this age cohort because of these and other variables, and those options are also different with regard to using life insurance for such things as estate tax payment, retirement income replacement and business succession.
5. 65+: Goals have changed
As people reach age 65 and beyond, that financial plan begun in young adulthood should be yielding benefits. But with so many unexpected changes that you can encounter throughout life, there still should be financial plans in place that include retirement income, the potential for full- and part-time employment income, and Social Security benefits. Life insurance can play a role in an overall financial strategy, protecting surviving beneficiaries from any debts, estate taxes and funeral and burial costs.
While life insurance may have been put in the spotlight because of the COVID-19 pandemic, its importance is evergreen. Regardless of where you are in your financial wellness journey — whether you're just starting out or nearing retirement — life insurance can be an important part of a holistic financial plan.
This article was written by and presents the views of our contributing adviser, not the Kiplinger editorial staff. You can check adviser records with the SEC or with FINRA.
President of Prudential Individual Life Insurance, Prudential Financial
Salene Hitchcock-Gear is president of Prudential Individual Life Insurance. She represents Prudential as a director on the Women Presidents' Organization Advisory Board and also serves on the board of trustees of the American College of Financial Services. In addition, Hitchcock-Gear has a bachelor's degree from the University of Michigan, a Juris Doctor degree from New York University School of Law, as well as FINRA Series 7 and 24 securities licenses. She is a member of the New York State Bar Association.