Are You Overlooking Your Financial Institution's Resources?
Reaching your financial goals could be easier if you maximized the educational offerings as well as credit and debt counseling available through financial institutions.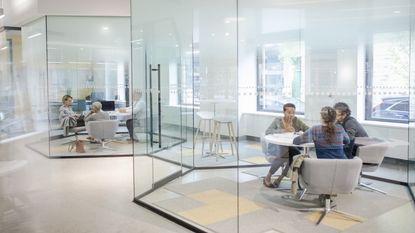 (Image credit: Getty Images)
In today's increasingly complex financial landscape, working on your financial goals and wellbeing requires more than just willpower to spend less and save more. It should include a strategic approach to utilizing the resources that your financial institution offers that can provide the vital support and knowledge needed to effectively navigate your financial journey.
These resources often encompass a wide array of financial education programs, personalized services and products that are intentionally geared to bolster your ability to reach your goals, smoothing the path toward financial stability and growth.
A resource that is often underestimated is financial education. The modern financial environment is full of intricate concepts that, once understood, can significantly alter your financial perspectives and view of your financial wellbeing. Most financial institutions strive to boost financial literacy by offering resources like classes, interactive tools, webinars, and on-demand digital content. These features aim to deconstruct complex financial topics into digestible, comprehensible pieces, spanning various topics from managing credit and savings to understanding investments and retirement planning.
Subscribe to Kiplinger's Personal Finance
Be a smarter, better informed investor.
Save up to 74%
Sign up for Kiplinger's Free E-Newsletters
Profit and prosper with the best of expert advice on investing, taxes, retirement, personal finance and more - straight to your e-mail.
Profit and prosper with the best of expert advice - straight to your e-mail.
Despite the apparent value of these resources, they tend to be underutilized. This unfortunate trend can be attributed to various factors, including a lack of awareness, cost misconceptions, competing priorities or even a hesitance to seek assistance. However, by embracing these educational tools, you can enhance your financial confidence, navigate issues such as credit management, understand investment strategies and handle debt effectively.
Credit and debt counseling can help
Another invaluable resource available through many financial institutions is credit and debt counseling. These services play an instrumental role in guiding you toward a healthier relationship with your finances and planning for the future. Counselors can aid in managing credit effectively, improving credit scores and developing efficient debt-repayment strategies. They can also help you work toward financing a large purchase or using and managing debt effectively.
Financial institutions also offer a variety of incentives and programs designed to encourage saving and investing while supporting you in achieving financial milestones. Resources such as high-yield savings accounts, rewards programs, matching contributions, and reduced loan rates can help you grow your savings, earn higher returns, and minimize the costs associated with financial products.
Even as the digital age has seen many banking services transition online, the importance of face-to-face consultations cannot be overstated. Personal interactions offer opportunities for tailored advice and guidance, addressing your unique financial circumstances and needs. This level of personalization is particularly beneficial when making significant financial decisions, such as buying a home or a car. All told, the optimal approach for many people may involve a combination of in-person meetings and digital interactions, depending on the complexity of your financial needs, preferences, and circumstances.
Resources for retirees and pre-retirees
For retirees and pre-retirees, making the most of your financial institution's resources includes strategic decisions about liquid savings. One of the primary financial objectives in this life stage is ensuring that these funds remain safe and accessible while generating the highest possible interest. Strategies to achieve this delicate balance include confirming that your funds are insured by a reputable authority, such as the FDIC, consulting with a financial adviser, considering the impact of inflation and exploring various types of accounts and financial instruments.
Your financial institution is uniquely equipped to guide you through these considerations and decisions, providing the resources and expertise to help you make informed choices.
Remember — financial institutions are partners in your financial journey. They offer a comprehensive array of resources, tools and services designed to support you in achieving your financial objectives. By leveraging these resources and incorporating them into your fiscal strategies, you equip yourself with the knowledge, tools, and confidence necessary to navigate your financial journey, make informed decisions and work effectively on your financial goals and wellbeing.
related content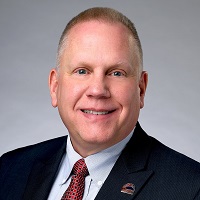 President and CEO, Affinity Federal Credit Union
Kevin Brauer, a distinguished finance industry professional with over three decades of experience, has been at the helm of Affinity Credit Union as CEO and President since January 2023. His substantial contribution to Affinity over the past seven years has been instrumental in propelling the firm's value proposition and innovating its financial well-being initiatives. Brauer leads Affinity's dedicated team of 500 employees at its Basking Ridge, N.J., headquarters and throughout its 18-plus branches.