With Private Loan Interest Rates So Low, Should You Refinance a Federal Student Loan?
Whether to take a private student loan or refinance a federal student loan comes down to several factors, including your comfort level with the payments and your level of job security.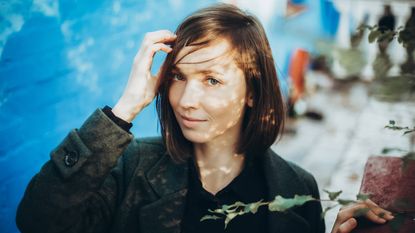 (Image credit: Getty Images)
As college costs continue to rise, the need for students and their parents to borrow money to get a college education has also increased. Americans now owe about $1.6 trillion in student debt, according to the Federal Reserve.
In general, there are two types of student loans: federal and private. Federal student loans are issued by the government, whereas private student loans may come from different nonfederal lenders, such as banks, schools or credit unions.
First: Are your student loans federal or private?
Over the course of your studies, you may have taken out many loans. Since your repayment strategy may depend on the type of loans you have, it is important to take an inventory of all of your loans. If you have federal loans, you can create an account on studentaid.gov and log in to see your federal loans. To identify your private loans, you can get a free annual credit report from Equifax, TransUnion or Experian. Since both federal and private education loans appear on your credit report, any education loans you see on the credit report that are not listed on studentaid.gov are private student loans.
Subscribe to Kiplinger's Personal Finance
Be a smarter, better informed investor.
Save up to 74%
Sign up for Kiplinger's Free E-Newsletters
Profit and prosper with the best of expert advice on investing, taxes, retirement, personal finance and more - straight to your e-mail.
Profit and prosper with the best of expert advice - straight to your e-mail.
What are some examples of the terms you may see in private student loans?
The terms of private student loans are set by the lender and, therefore, may vary greatly. The interest rate can be fixed or variable. Also, although most lenders realize that students do not have the means to make payments, some may require repayment anyway while you are still in school.
Generally, private loans are more expensive than federal loans and may require the borrower to have a good credit record or a cosigner. Having a cosigner may help reduce your interest rate, but you should watch out for the risks involved. For example, the promissory note may contain a provision that requires you to pay the entire balance in case of the cosigner's death.
Private loans are like any other type of traditional loans, such as a car loan or a mortgage. You need to be able to afford the monthly payments. If you recently graduated from school, you may not have the financial means to make the payments. Federal loans, on the other hand, may come with options for postponing or lowering your monthly payments.
Therefore, if you are thinking about taking out student loans, it is generally better to apply for and exhaust all the federal student loan options before taking out private loans.
When could it be better to have a private student loan?
If you think you will have a stable job and are confident about your ability to make the required monthly payments, having a private loan with a lower interest rate could be beneficial. If you originally took out federal loans, you can refinance the loans with a private lender and, if you can refinance at a lower interest rate, you may save a lot of money. However, it is important to know that you cannot refinance your private loans into federal loans, which means that once you refinance your federal loans, you will permanently lose the benefits and options under the federal system that I will discuss in my next article.
Refinancing example: Sarah, a physician
Let's look at Sarah as an example. She is a physician making $250,000 a year and has a federal student loan balance of $250,000 with a 6% average interest rate.* Sarah has an excellent credit history and could take advantage of the historically low interest rates right now. She finds a private lender to refinance at 2.99%. After refinancing, she would pay $2,413 a month for 10 years, compared with $2,776 for the federal standard 10-year repayment plan and save about $43,000 in total over the 10 years.
Sarah likes the idea of saving $43,000. She feels comfortable about her ability to make the monthly payments of $2,413. That makes her a good candidate for private refinancing.
However, is it possible that someone like Sarah could benefit from keeping her loans in the federal system? In my next article, I will explain when and how Sarah and a medical resident, Jimmy, could benefit from keeping their federal loans. Spoiler: There are special protections and programs for federal borrowers!
*Note that the interest rate for some federal loans is 0% until Dec. 31, 2020, so Sarah may want to take advantage of that and wait to refinance.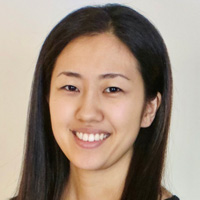 Associate Planner, Insight Financial Strategists
Saki Kurose is a Certified Student Loan Professional (CSLP®) and a candidate for the CFP® certification. As an associate planner at Insight Financial Strategists, she enjoys helping clients through their financial challenges. Saki is particularly passionate about working with clients with student loans to find the best repayment strategy that aligns with their goals.