Credit Card Closed? Here's Why and What to Do Next.
If your credit card has been closed we look at steps you can take to restore it.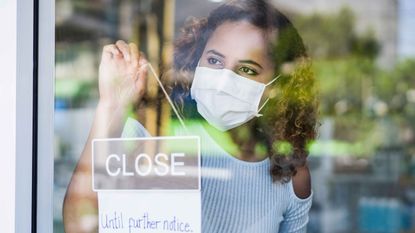 (Image credit: Getty Images)
Has your credit card closed? Even those with good-to-great credit face hurdles at times, particularly if you forget about a card collecting proverbial dust in your wallet. Credit card issuers can close your account due to what's known as "inactivity," meaning you haven't used the card in a certain amount of time — let's say a year or more — and the issuer now assumes you have no use for that account.

But if even an account is closed, all is not lost. You may be able to remedy the situation — especially if it's a card you relied on as a backup to your everyday or rewards credit card. Plus, keeping a card active may have benefits for your credit. A canceled credit card may lower a good credit score because it reduces your total amount of available credit.
Card issuers don't generally want to close your account because it's hard to find and keep a good customer, says credit expert John Ulzheimer, author of The Smart Consumer's Guide to Good Credit. That is why it's a good idea to use cards you want to keep just often enough to keep them active. You could use the card to automatically pay a recurring bill, such as your gym membership or a subscription.

Pay the entire balance when the bill comes in to avoid triggering interest charges. Or shop around for a card that has a lower rate, a cash back credit card, or another reward program that's better suited to your spending habits.
How to boost your credit score after credit card closed
When an account is closed, the amount of available credit decreases, which impacts your credit-utilization ratio — the amount you owe as a percentage of your total available credit. This ratio accounts for 30% of your credit score. Keeping your balances around 30% or less of your available credit is best.

If your credit score took a hit after your card was closed, reinstating your old credit card or applying for a new one should boost your score. And if your score has tumbled, you could consider a credit card for bad credit.
Subscribe to Kiplinger's Personal Finance
Be a smarter, better informed investor.
Save up to 74%
Sign up for Kiplinger's Free E-Newsletters
Profit and prosper with the best of expert advice on investing, taxes, retirement, personal finance and more - straight to your e-mail.
Profit and prosper with the best of expert advice - straight to your e-mail.
Will I get notice my credit card is closing?
Your credit card issuer will not likely tell you if it plans to close your account. However, you should receive an alert if you've signed up with a credit-monitoring service such as Credit Karma. If that happens, call your issuer right away to see how to get your card reinstated.

The issuer may restore your account with the previous terms or request that you reapply for the card. If you lost rewards points or miles because of the closure, ask if those can be reinstated — although the issuer is not obligated to do so. If your card is restored with a lower credit limit, wait six months and then ask for an increase.
Related content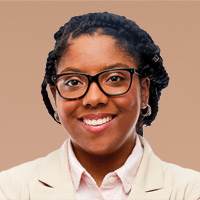 Ex-staff writer, Kiplinger's Personal Finance
Rivan joined Kiplinger on Leap Day 2016 as a reporter for Kiplinger's Personal Finance magazine. A Michigan native, she graduated from the University of Michigan in 2014 and from there freelanced as a local copy editor and proofreader, and served as a research assistant to a local Detroit journalist. Her work has been featured in the Ann Arbor Observer and Sage Business Researcher. She is currently assistant editor, personal finance at The Washington Post.