5 Ways COVID-19 Has Affected Women's Financial Planning
The challenges the pandemic has posed for women are real, but they can be surmounted with the right planning.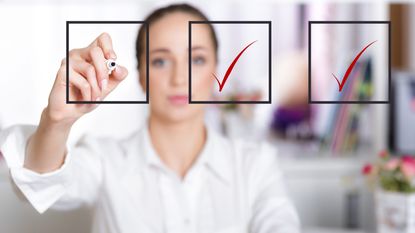 (Image credit: Getty Images)
While men appear to be more vulnerable to the COVID-19 virus itself, women have been far more impacted financially by the pandemic. Additionally, the spread of the Delta variant, and now Omicron, and continued uncertainty around the economy mean that the impact of the pandemic on women and their money will likely continue for some time.
A full quarter of women told The Washington Post that their family's financial situation worsened during the pandemic. Women were more likely than men to take a step back in their career or leave the workforce entirely because they're more likely to take on caregiving roles for children or older adults who need help. The challenges have been even greater for women of color, who also disproportionately work in jobs hit harder by the pandemic.
If you're among the millions of women who have taken a financial hit in the "she-cession" caused by the pandemic, you're not alone. While COVID may have caused financial setbacks, you can minimize the damage by making some smart money moves now. Here's a look at how the pandemic has impacted women and their money — and tips to get your finances, and those of your family, back on track.
Subscribe to Kiplinger's Personal Finance
Be a smarter, better informed investor.
Save up to 74%
Sign up for Kiplinger's Free E-Newsletters
Profit and prosper with the best of expert advice on investing, taxes, retirement, personal finance and more - straight to your e-mail.
Profit and prosper with the best of expert advice - straight to your e-mail.
1. Leaving the workforce due to caregiving responsibilities
Millions of women either lost their jobs or left them during the pandemic, in order to meet caregiving responsibilities as day care centers and schools closed. In April, just 54.6% of adult women participated in the workforce, the lowest level since 1987.
Getting on track: Take advantage of this employees' job market and look for a new role with a company that offers remote work or other flexible options that will make it easier for you to meet both your personal and professional obligations.
2. Facing an even wider gender wage gap
Women who experienced a layoff during the pandemic and were able to find another job, generally received lower compensation offers than men who had been laid off and got another job, according to an analysis by PayScale.
Getting on track: Know your worth when it comes to salary negotiations. Use sources like PayScale or Glassdoor to gather information you can use to ask for more. Even a small increase in your compensation can make a significant difference over time.
3. Stalled career advancement
Even women who stayed in the workforce are struggling. More than 60% of women surveyed by the Utah Women & Leadership Project said that COVID-19 has negatively impacted their career advancement opportunities.
Getting on track: Work on your own career development. That may mean taking a class to gain some new skills, attending a networking event, or setting up an appointment with your supervisor to discuss your path to a promotion. Online programs like the Career Contessa offer resources that can help you explore other opportunities if it's time for a job change.
4. Higher student loan balances
Of the $1.7 trillion that Americans hold in outstanding student loans, women hold nearly two-thirds of loans, according to the American Association of University Women. They also have higher balances, which they need to pay from lower paychecks.
Getting on track: Make sure that your post-pandemic budget includes your student loan payments. Not sure how to get started? Try an online tool such as Vault, which helps assess your current debt situation and generates a payment plan suggestion or leverage another platform offered through your workplace benefits. If you're struggling, see whether you qualify for a federal repayment program that could reduce the amount you owe each month.
5. Worries about retirement
Six in 10 women surveyed by the National Institute for Retirement Security in February said they were worried that they wouldn't achieve a financially secure retirement. Given the pay gap and time out of the workforce discussed above, they have reason to be concerned, since both of those contribute to lower retirement savings and potentially lower Social Security payments. Plus, women face additional challenges of higher health care costs and longer lives than men. That means they're often left with less money that they need to stretch over a longer period of time.
Getting on track: Make sure you're contributing at least enough to your workplace retirement account to get any potential employer match (and more if you can). Increase the amount you're saving over time by boosting your contribution every time you get a raise at work. If you come into extra cash, from a stimulus check or a tax refund, for example, consider putting a portion of it into your retirement savings. Also consider using a financial adviser to help find the right investment vehicles to maximize your earnings.
Women have always faced unique financial challenges, and the coronavirus pandemic has exacerbated many of them. But while the past two years have been challenging on many levels, being proactive about your money situation can set you and your family up for financial success going forward.
The Prudential Insurance Company of America and its affiliates Newark, NJ
1054875-00001-00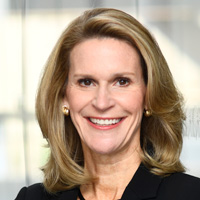 CEO, U.S. Insurance & Retirement Businesses, Prudential Financial
Caroline Feeney is CEO, U.S. Insurance & Retirement Businesses for Prudential Financial. These businesses provide financial advice and develop, distribute and service income and protection solutions for individual and institutional clients. This segment comprises Group Insurance, Individual Life Insurance, Prudential Retirement Strategies, the Retail Advice and Solutions organization, as well as key support functions, which include Enabling Solutions and Enterprise Capabilities.