How to Bounce Back From a Natural Disaster
There are some smart steps you can take to navigate your way back to normalcy and make yourself more disaster-proof in the future.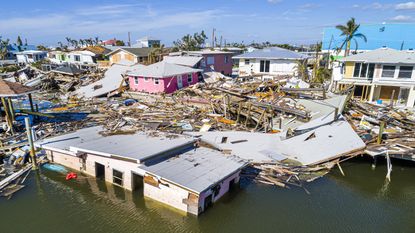 (Image credit: Jeffrey Greenberg, Universal Images Group via Getty Images)
The year isn't over, but already, an unprecedented number of major natural disasters have struck America in 2023.
Hurricane Idalia in Florida. The wildfires in Hawaii. Flooding across California. Hail storms throughout Texas, Minnesota and the Rockies. And these are just a sampling of Mother Nature's fury.
According to the National Centers for Environmental Information, as of Oct. 10, there were a record 24 weather or climate disaster events with losses topping $1 billion each in the U.S. this year.
Subscribe to Kiplinger's Personal Finance
Be a smarter, better informed investor.
Save up to 74%
Sign up for Kiplinger's Free E-Newsletters
Profit and prosper with the best of expert advice on investing, taxes, retirement, personal finance and more - straight to your e-mail.
Profit and prosper with the best of expert advice - straight to your e-mail.
Sadly, this year's disasters claimed the lives of hundreds of people. Moreover, countless homes, businesses, cars and other personal property were ruined.
If you or your family has been hit by one of these severe climate events, it can seem daunting to recover and regain your footing — both financially and emotionally.
Fortunately, there are some smart steps you can take to navigate your way back to normalcy and make yourself more disaster-proof in the future.
Here are 10 steps to follow to bounce back from any natural disaster.
Step 1: Put your physical health first, above everything
As I share in my book Bounce Back: The Ultimate Guide to Financial Resilience, the best way to recover from any disaster-related setback is to first focus on your physical and emotional well-being and then concentrate on financial matters.
The first 24 to 72 hours after a disaster are critical. You may still be in shock by what's transpired or worried about economic issues. But the priority should initially be on your and your family's personal and physical well-being.
To ensure your and your family's safety, you may have to evacuate to a designated area or move to a safer location within your home. This step may protect your life and the lives of your loved ones — reducing the risk of injuries and further trauma and preserving your physical wellness for the challenges ahead.
Step 2: Tend to your mental health next
It's natural to be upset about damage to your home or property, or concerned over losing time from work. But after a natural disaster, try not to let financial concerns supersede taking care of your mental health.
To cope emotionally, lean on your connections. Don't hesitate to reach out to neighbors, community-based organizations, friends, family and mental health professionals if needed. Dealing with an extreme weather disaster is stressful, and it's essential not to ignore the emotional and psychological impact.
If nothing else, start by just acknowledging what you've been through. Talking about the situation with a trusted individual can help you begin processing your feelings about how your life may have been upended.
Step 3: Document the damage
Once it's safe to do so, you can return to your home. Take photos and videos of the damage to your property and belongings. Get estimates for repairs and replacements. Keep all receipts. This documentation is crucial for filing insurance claims and applying for disaster aid.
Also create an inventory of damaged or destroyed items, noting brand names, purchase dates and estimated values. Save copies of the documentation in online storage or at another location in case originals are lost.
Step 4: File insurance claims immediately
Notify your insurance company of any property damage or loss. Provide documentation and push for fair reimbursement for repairs, replacements and temporary living expenses. Understand what your policy covers, what exclusions exist and how to advocate for your needs.
If an initial settlement offer from an insurance company seems low, be prepared to negotiate and provide evidence to justify a higher amount. Get any denials or discrepancies addressed in writing.
Step 5: Apply for FEMA disaster assistance
The Federal Emergency Management Agency provides grants and low-interest loans to help disaster victims recover. You may get help with housing, repairs, medical costs and more.
Apply as soon as possible for FEMA assistance online at DisasterAssistance.gov, via the FEMA mobile app or by calling the FEMA helpline at 1-800-621-FEMA (3362).
---
Kiplinger Advisor Collective is the premier criteria-based professional organization for personal finance advisors, managers, and executives. Learn more >
---
Step 6: Contact utility providers, creditors and lenders
Explain your situation and request payment plans, waived late fees or new due dates if needed. Lenders may offer reduced payments or loan modifications after disasters. Stay in communication with them to avoid collections and potential damage to your credit rating.
Step 7: Reduce expenses where possible
With disasters straining your finances, get strict about budgeting. Reduce or eliminate discretionary expenses such as cable bills, membership fees and dining out. Try calling providers to negotiate lower rates. Prioritize essential spending.
Step 8: Get help from nonprofit groups
Religious groups and community organizations may have funds or volunteers to help make repairs to your home, replace belongings or meet other needs.
Seek out a local Red Cross agency, which can provide cash assistance for food, clothing or shelter. Contact disaster help groups such as Team Rubicon and the National Voluntary Organizations Active in Disaster.
Step 9: Find new income sources if needed
Disasters creating job loss can be devastating. Consider filing for unemployment benefits, seeking new temporary work or doing a side hustle to bring in some cash.
Update your résumé, and network to find job openings. Sign up with a temp agency, and sell stuff you no longer want or need.
As a last resort, explore loan options from retirement or life insurance plans.
Step 10: Fortify yourself against future disasters
To better safeguard yourself financially in the future, begin or build an emergency fund. Automatically deposit a portion of your paycheck. It'll take time, but little by little, work on saving three months' worth of expenses.
Additionally, get insured. Review your insurance policies and ensure you have adequate coverage for hazards common in your area, such as flooding, earthquakes or tornados.
Consider flood insurance from the federal National Flood Insurance Program and look into FEMA's earthquake policy.
Recovering from disaster-related problems requires time, perseverance and know-how. By taking the 10 steps described above, you can minimize the fallout of an extreme climate event, maintain your sanity and bounce back after a natural disaster.
Related content
Disclaimer
The information provided here is not investment, tax or financial advice. You should consult with a licensed professional for advice concerning your specific situation.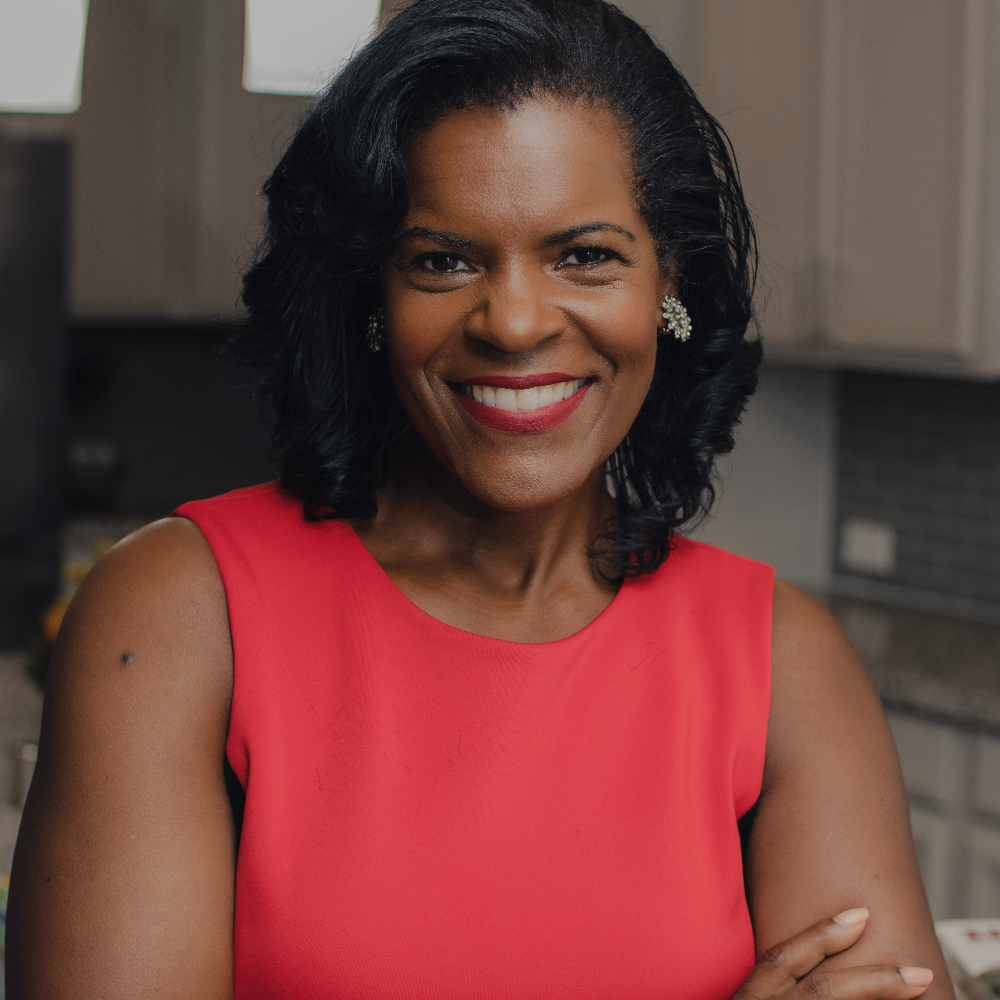 Keynote Speaker, New York Times Bestselling Author, Media Spokesperson, Consultant, Investor and CEO
Lynnette Khalfani-Cox, The Money Coach, is a personal finance expert, speaker, and NY Times bestselling author. Her new book is Bounce Back.