The Airbnb IPO: Should You Buy ABNB?
Airbnb's offering is here. Here's what you need to know, including the Airbnb IPO pricing, bullish drivers for ABNB shares, and potential hurdles.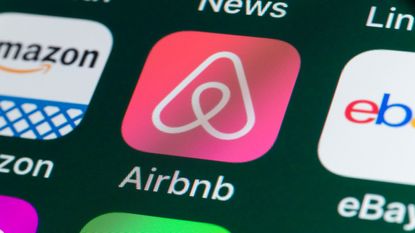 (Image credit: Getty Images)
Airbnb's long-awaited initial public offering (IPO) is finally here.
The vacation rental company's offering, which hit the markets Thursday, is one of the hottest IPOs of the year, with many investors having waited years to get involved with one of travel's biggest names.
Read on as we tackle everything you need to know, including Airbnb's pricing, potential bullish catalysts and remaining hurdles.
Subscribe to Kiplinger's Personal Finance
Be a smarter, better informed investor.
Save up to 74%
Sign up for Kiplinger's Free E-Newsletters
Profit and prosper with the best of expert advice on investing, taxes, retirement, personal finance and more - straight to your e-mail.
Profit and prosper with the best of expert advice - straight to your e-mail.
Airbnb IPO: Quick Details
About the company: Airbnb is an online marketplace for lodging, primarily used by people renting out their homes. Airbnb says it has more than 4 million hosts offering a wide range of experiences, from private single rooms in city downtowns to entire luxury villas on exotic islands. These stays are highly flexible, too, lasting anywhere between one day to several months.
IPO date: Thursday, Dec. 10
Valuation: $47 billion
Listing price: $68 per share
Fundraise amount: $3.7 billion
Airbnb ticker: ABNB
Exchange: Nasdaq
Primary underwriters: Morgan Stanley, Goldman Sachs
The IPO That Almost Wasn't
The Airbnb IPO should cap an incredible turnaround from an existential crisis just months ago.
The COVID-19 pandemic hit much of the American economy, but perhaps no industry was hit as hard as travel. Revenues plunged across the board, from airlines and booking companies to restaurants and hotels.
Airbnb was no exception. Revenues for the nine months ended Sept. 30, 2020, sank by 32%, with most of the damage coming during the first and second quarters as site activity quickly dried up.
The company was forced to cut costs wherever it could. Airbnb laid off 25% of its global workforce, reduced executive salaries and slashed its sales and marketing budget, which dropped by 54% during 2020's first nine months.
Airbnb also scrambled to gather up $2 billion in debt financing in April via a pair of billion-dollar offerings just about a week apart.
But perhaps Airbnb's most important move was a business repositioning. That is, it pivoted to better cater to millions of Americans who suddenly wanted to focus on more domestic, close-to-home travel. From a June Airbnb post:
"Since the pandemic began, the percentage of bookings made on Airbnb within 200 miles, a round trip travelers can generally complete on one tank of gas, has grown from one-third of all bookings in February to over half in May."
But Airbnb finally looks like it's getting back on its feet.
2020's plunge in revenues included an 18% year-over-year decline during the third quarter. Nonetheless, Airbnb managed to post a profit of about $219 million – a rarity among technology IPOs.
In fact, that third quarter was even better than it might seem at first blush. During Q2, sales had plunged 72% to $335 million, and its net loss ballooned by 94% to $576 million. In other words, Q3's numbers represent a considerable turnaround.
Resiliency isn't a new look for Airbnb. The company's founders tried (and failed at) several businesses before coming up with the home-sharing concept … during the Great Recession. Airbnb also has dealt with a variety of crises, including PR hits from a string of home vandalizations, as well as multiple governmental actions slowing the company's business.
But Airbnb's leadership has seemingly always found ways to not just survive, but thrive.
The Bull Case for ABNB Stock
Whether you decide to buy the Airbnb IPO ultimately comes down to your own risk appetite and investing horizon. But we'll help you better understand some of the bullish and bearish drivers that will be pushing and pulling on ABNB stock.
Let's start with the pros:
The Marketplace: As of Sept. 30, 2020, the company reported 7.4 million available listings, 5.6 million of which are considered active listings. That scale is more of an advantage than you might realize: Airbnb's marketplace has strong network effects, in that the more people who use it, the more powerful and useful its platform becomes. It's a trait shared by several leading online operators, including Facebook (FB), Alibaba (BABA) and eBay (EBAY).
Organic reach: The company says that during the first nine months of 2020, 91% of all traffic to Airbnb comes through direct or unpaid channels.
Economic improvement: Any advances against COVID-19 – specifically, potential vaccines from the likes of Pfizer (PFE) and BioNTech (BNTX), Moderna (MRNA) and others – are expected to be a boon for the entire travel industry, Airbnb included
Market opportunity: Airbnb estimates the size of its total addressable market is a staggering $3.4 trillion. This includes $1.8 trillion for short-term stays, $1.4 trillion for travel experiences, and $210 billion for long-term stays and $1.4 trillion for travel experiences. There's plenty of room for multiple operators.
The "Google" effect: Airbnb is beginning to become Google-fied, in that the word "Airbnb" is becoming a top-of-mind way people describe this new form of vacationing, even when they're not actually using Airbnb itself.
The experience: Airbnb's service allows for more compelling experiences than the ordinary hotel room. It's described well in the S-1: "Instead of traveling like tourists and feeling like outsiders, guests on Airbnb can stay in neighborhoods where people live, have authentic experiences, live like locals, and spend time with locals in approximately 100,000 cities around the world."
The Bear Case for ABNB Stock
ABNB shares will face several risks, too, including:
Legal uncertainty: While renting out one's home has been normalized thanks in large part to Airbnb, it's still not a settled area from a legal standpoint. And the powerful hotel industry lobby has been aggressively working to get municipalities to enact strict regulations against these kinds of home-renting services.
Risks to hosts and guests (part 1): Hosts and guests alike take on numerous risks in these home-renting transactions. Airbnb admits that "there have been shootings, fatalities, and other criminal or violent acts on properties booked on our platform," as well as "sexual violence against hosts, guests, and third parties," and "undisclosed hidden cameras at properties." A growth in such issues could deter hosts from continuing to engage with the platform.
Risks to hosts and guests (part 2): In many cases, hosts have made claims seeking compensation for a number of the violations committed against them and their homes. "These claims subject us to potentially significant liability and increase our operating costs and could materially adversely affect our business," the company writes.
"Not in my backyard" (NIMBY): Some homeowners, landlords and home associations still are actively trying to ban services such as Airbnb.
Competition: Airbnb must contend with online platforms such as Booking Holdings (BKNG), Expedia (EXPE) and Trip.com. It even faces competition from search engines and meta-search sites, including Google, Baidu (BIDU), TripAdvisor (TRIP) and Trivago (TRVG) that control huge amounts of web traffic. There are also competitors similar to Airbnb, such as Vrbo and Expedia's HomeAway. And of course, there's an entire hotel industry to deal with.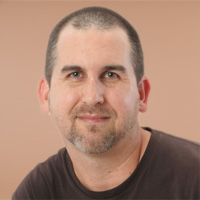 Contributing Writer, Kiplinger.com
Tom Taulli has been developing software since the 1980s when he was in high school. He sold his applications to a variety of publications. In college, he started his first company, which focused on the development of e-learning systems. He would go on to create other companies as well, including Hypermart.net that was sold to InfoSpace in 1996. Along the way, Tom has written columns for online publications such as Bloomberg, Forbes, Barron's and Kiplinger. He has also written a variety of books, including Artificial Intelligence Basics: A Non-Technical Introduction. He can be reached on Twitter at @ttaulli.