7 Best Energy Stocks to Buy Now
These top-rated energy stocks could see tailwinds from spiking oil and gas prices.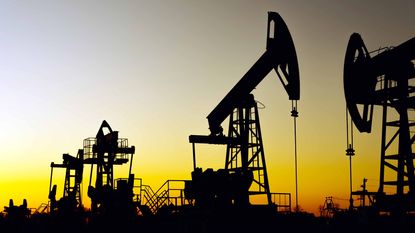 (Image credit: Getty Images)
The best energy stocks had an impressive run in 2022. The energy sector finished the year up nearly 60% – easily outperforming the broader equities market.
While the momentum stalled a bit to start 2023, things are looking up for energy stocks and energy ETFs – especially after the Organization of the Petroleum Exporting Countries (OPEC) at the start of April announced a surprise cut in oil production.
"OPEC and its partners moved on the weekend to accelerate production cuts to stem falling crude oil prices," says Peter McNally, global sector lead for Industrials Materials and Energy at Third Bridge. "The reported 1 million barrel per day (bpd) curtailment is impactful and timed for maximum effect."
Still, recession risks linger, which could slow global oil demand. Additionally, 2023 will continue to be a more difficult year for oil-weighted names," says BofA Securities analyst Doug Leggate, due in part to "a rangebound but volatile oil outlook," as well as "headwinds from inflation and cash tax."
As such, investors would be wise to keep a close eye on energy stocks moving forward. But not all are created equal.
Read on as we look at seven of the best energy stocks to buy now. To compile the list, we turned to the TipRanks database. Each of the names featured here boasts either a Strong Buy or Moderate Buy rating from Wall Street analysts, and each offers major upside potential based on their consensus price targets.
Data is as of March 31.
Contributing Writer, Kiplinger.com
Shrilekha Pethe has been extensively covering and writing about the U.S. financial markets since 2015. Prior to writing about the world of finance, Shrilekha worked as an equity research analyst for a bulge-bracket client in investment banking, Credit Suisse. Her sole objective is to help investors make better and informed decisions. Her core competency lies in analyzing stocks across different sectors, from technology to mining, and banking to oil and gas. She holds a postgraduate degree in finance from ICFAI Business School, Pune, and is currently on her way to becoming a Certified Financial Planner. Shrilekha has been writing for TipRanks since January 2021. You can contact Shrilekha on LinkedIn.