Stock Market Today: China's Evergrande Crisis Knocks 614 Points Off Dow
A possible debt default for a Chinese real estate giant sent shockwaves across global markets and put a dent in U.S. stocks Monday.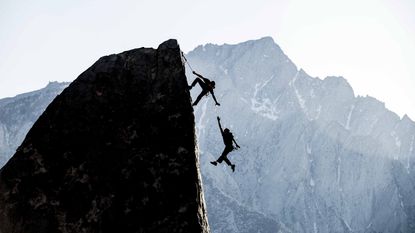 (Image credit: Getty Images)
Most global investors' eyes were fixated on China on Monday, as the looming debt default of a real estate titan there could have worldwide implications – indeed, such fears served the Dow its worst single-session loss since July.
We break down the situation in more detail here (opens in new tab), but in short: Chinese property developer Evergrande (EGRNY (opens in new tab), -22.1%) currently has about $15 billion in cash versus some $300 billion in liabilities, and several analysts believe that it could default on debt payments as soon as this week. A worst-case scenario could theoretically spark a credit crisis, hammer large firms with significant exposure to Evergrande debt and cause economic distress across the numerous other businesses that Evergrande is invested in.
How China plans on dealing with the issue is a pivotal question to be answered.
Subscribe to Kiplinger's Personal Finance
Be a smarter, better informed investor.
Save up to 74%
Sign up for Kiplinger's Free E-Newsletters
Profit and prosper with the best of Kiplinger's expert advice on investing, taxes, retirement, personal finance and more - straight to your e-mail.
Profit and prosper with the best of Kiplinger's expert advice - straight to your e-mail.
"Our China strategists believe that the government wants to make an example out of Evergrande to impose some discipline on investors and developers," says Doug Peta, chief U.S. investment strategist at BCA Research. "Some onshore investors may be bailed out, but party officials will have no qualms about leaving offshore investors holding the bag."
Also of increasing worry is the Sept. 30 deadline to address the debt-ceiling limit; Treasury Secretary Janet Yellen wrote in the Wall Street Journal (opens in new tab) that not raising the limit would "precipitate a historic financial crisis."
The Dow Jones Industrial Average – led lower by the likes of Caterpillar (CAT (opens in new tab), -4.5%), Goldman Sachs (GS (opens in new tab), -3.4%) and JPMorgan Chase (JPM (opens in new tab), -3.0%) – sank 614 points, or 1.8%, to 33,970. It could have been worse: The industrial average was off as much as 971 points at its intraday low, but it regained some ground in the afternoon.
Sign up for Kiplinger's FREE Investing Weekly e-letter for stock, ETF and mutual fund recommendations, and other investing advice.
The S&P 500 was slightly better at 1.7% declines to 4,357, while the Nasdaq Composite dropped 2.2% to 14,713.
Other news in the stock market today:
The small-cap Russell 2000 closed 2.4% lower to 2,182.
Just one Dow stock finished in positive territory today: Merck (MRK (opens in new tab), +0.4%). This impressive feat came after the Committee for Medicinal Products for Human Use of the European Medicines Agency recommended MRK's blockbuster oncology drug Keytruda for approval to treat breast cancer. Earlier this summer, the drug was approved by the U.S. Food and Drug Administration to treat high-risk, early-stage, triple-negative breast cancer in combination with chemotherapy.
In other drug news, Pfizer (PFE (opens in new tab), +0.7%) and BioNtech (BNTX (opens in new tab), -5.6%) released highly anticipated COVID-19 vaccine data today. The companies said the two-dose regimen they co-developed showed a positive response during a clinical trial of kids 5 to 11. PFE and BNTX plan to submit the data to the FDA "as soon as possible," with hopes the vaccine will be granted Emergency Use Authorization (EUA) at some point over the next several weeks.
U.S. crude oil futures slumped 2.3% to settle at $70.29 per barrel.
Gold futures tacked on 0.7% to finish at $1,763.80 an ounce.
The CBOE Volatility Index (VIX) jumped 19.8% to 24.93, its highest level sincce May.
Bitcoin wasn't immune from the selling pressure, with prices off 7.8% from Friday levels to $43,821.48. (Bitcoin trades 24 hours a day; prices reported here are as of 4 p.m. each trading day.)
Don't Lose Your Head
Investors are understandably on red alert. Comparisons to the Lehman Brothers disaster of 13 years ago (they've been made) are bound to rattle nerves – and even if this Evergrande situation doesn't deteriorate nearly so badly, it can still act as a sell trigger for investors concerned about other market metrics.
"While there is concern about the Evergrande situation infecting global markets, for the long-term investor, this situation may just be noise," says Lindsey Bell, chief investment strategist for Ally Invest. "Stories like Evergrande's can be tough to digest, and it may take time to understand the true risk related to this type of event."
But she also acknowledges the argument that the market has seemed long due for a pullback – and sees the sunny side of that possibility.
"If you're a long-term investor complaining about an expensive market, this may be your opportunity to bargain hunt," she says.
You can start your hunt in these 16 top value stocks (opens in new tab), though if you prefer small firms, consider these 11 small-cap deals instead (opens in new tab).
Investors more concerned with simply navigating yet another market hiccup in a calmer fashion in the market might instead gravitate toward low-volatility funds, but if so, here's a tip: Many low-volatility ETFs are designed to reduce volatility over the longer term but might not protect you against quick market shocks. This list of low-volatility ETFs covers some of each.
Senior Investing Editor, Kiplinger.com
Kyle is senior investing editor for Kiplinger.com. As a writer and columnist, he also specializes in exchange-traded funds. He joined Kiplinger in September 2017 after spending six years at InvestorPlace.com, where he managed the editorial staff. His work has appeared in several outlets, including U.S. News & World Report and MSN Money, he has appeared as a guest on Fox Business Network and Money Radio, and he has been quoted in MarketWatch, Vice and Univision, among other outlets. He is a proud graduate of The Ohio State University, where he earned a BA in journalism.