Is a Possible Delta-8 THC Ban in the Works? This Week in Cannabis Investing
The Drug Enforcement Agency is reportedly planning to reschedule many hemp-derived cannabinoids, including delta-8 THC.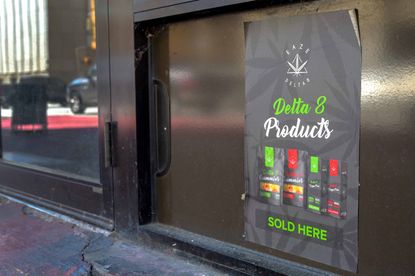 (Image credit: Baltimore Sun/Getty Images)
The Drug Enforcement Agency (DEA) is taking a regressive approach toward delta-8 THC, CBD and other alternative cannabinoids derived from hemp.
The federal agency is reportedly planning to propose a ban on these cannabinoids, which runs contradictory to the idea of legalization.
Those in support of this potential ban argue that delta-8 THC and other hemp-derived cannabinoids are created through "chemical synthesis" and should be classified as controlled substances. While we agree that an unregulated market is harmful, we also strongly believe that a ban would be a major step in the wrong direction.
Subscribe to Kiplinger's Personal Finance
Be a smarter, better informed investor.
Save up to 74%
Sign up for Kiplinger's Free E-Newsletters
Profit and prosper with the best of expert advice on investing, taxes, retirement, personal finance and more - straight to your e-mail.
Profit and prosper with the best of expert advice - straight to your e-mail.
"If the DEA attempts to schedule delta-8 THC and other THC isomers derived from hemp as 'synthetic THC,' then it will be blatantly violating the 2018 Farm Bill, which specifically includes 'derivatives' of hemp within the broad exemption included in the definition of 'hemp,'" cannabis, hemp and CBD business attorney Rod Kight told MJBizDaily.
"A 'derivative' is, by definition, a synthesized compound," Kight added.
Consumers should have the choice to buy legal, tested products from licensed businesses. We urge the DEA to consider a modern approach that creates a safer marketplace that puts the power of choice in the hands of consumers. It would not be surprising to see consumers gravitate toward cannabis products instead of hemp products, but we should not be stifling innovation that could benefit the legal consumer.
Minnesota latest state to legalize recreational weed
Congratulations to Minnesota as it becomes the 23rd state to legalize adult-use cannabis! The journey to this momentous occasion was no simple feat and we are pleasantly surprised with their efforts to keep things moving throughout the process.
"The majority of Minnesota voters support repealing marijuana prohibition and replacing this failed policy with legalization and regulation," said Paul Armentano, deputy director of NORML, after the bill passed.
"Passage of this legislation is the result of years of grassroots activism by consumers and stakeholders, including Minnesota NORML," Armentano said, adding that the impetus for the formation of Minnesota NORML was based upon a police raid and resulting marijuana arrest. These sort of destructive actions are now poised to come to an end in Minnesota."
By legalizing adult-use cannabis, Minnesota finds itself in an interesting position as it is one of the only states in the region to do so. One of the many benefits of letting states choose to legalize recreational cannabis is its ability to create competitive dynamics between bordering states, such as competitive tax policies. For example, Wisconsin Senator Melissa Agard is recognizing the sea of change as she continues to work toward legalization.
Minnesota has more work to do before legal sales commence, but the clock has started and we look forward to the swift launch of its regulatory market.
Tax relief could be coming for Illinois cannabis companies
Change could be coming to the legalized cannabis industry in Illinois. In recent years, licensed dispensaries in the state have not only been subject to high state taxes, but also the federal government's punitive 280e tax. Minnesota has also seemingly drawn millions of dollars out of the state by employing low taxes for licensed businesses.
Illinois lawmakers have finally recognized that high taxes are not conducive to building a thriving, competitive legal industry. State legislators in both chambers recently approved H.B. 3817, a bill that provides tax relief for state-licensed cannabis businesses. The bill "amends the Cannabis Regulation and Tax Act" and "makes changes in provisions concerning conditional adult use dispensing organization licenses."
Illinois, like New Jersey and many other states, is recognizing that creating a deduction can be meaningful for the viability of cannabis operators. As H.B. 3817 leaves the hands of the Illinois House and Senate, we will be watching to see how Governor J. B. Pritzker responds. He has been positive in his approach toward the legalized cannabis industry and a shift within the state's tax policy could be effective.
Related Content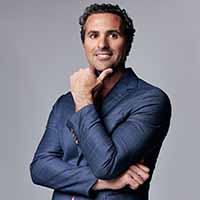 Morgan Paxhia is Managing Director and Co-Founder of Poseidon Investment Management. With over 10 years experience in investing and finance, Morgan has developed a deep understanding of individual company analysis, portfolio construction, and risk mitigation. This content is not intended to provide any investment, financial, legal, regulatory, accounting, tax or similar advice, and nothing should be construed as a recommendation by Poseidon Investment Management, LLC, its affiliates, or any third party, to acquire or dispose of any investment or security, or to engage in any investment strategy or transaction. An investment in any strategy involves a high degree of risk and there is always the possibility of loss, including the loss of principal. This content should not be considered as an offer or solicitation to purchase or sell securities or other services. Any of the securities identified and described herein are for illustrative purposes only.  Their selection was based upon nonperformance-based objective criteria. The content presented is believed to be factual and up-to-date, but we do not guarantee its accuracy and it should not be regarded as a complete analysis of the subjects discussed. Past performance is not indicative of future results.