Gen I: What Investing's New Class Looks Like
COVID-19 has been a disruptive force in the global economy. But it also has created opportunity for a new group of investors dubbed "Gen I."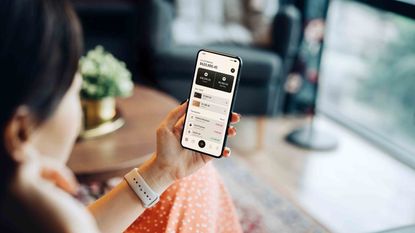 (Image credit: Getty Images)
COVID-19 sparked a lot of change in the world in 2020. In fact, the effects of the global pandemic are still being felt in the workplace, the travel industry and the entertainment sector, among many other places.
That includes the stock market. COVID-19 might have triggered a mass exodus from stocks in February and March, but that dip (as well as a flood of stimulus checks) opened the floodgates to a rush of new investors. In fact, according to a new survey conducted by Charles Schwab, 15% of U.S. investors got their start in 2020 – a group it calls "Generation Investor," or Gen I.
"We've seen tremendous growth and engagement among individual investors over the past year as a result of lower trading costs, new products and services aimed at greater ease and accessibility, and the investing opportunities presented by market volatility," says Jonathan Craig, senior executive vice president and head of Investor Services at Charles Schwab.
Subscribe to Kiplinger's Personal Finance
Be a smarter, better informed investor.
Save up to 74%
Sign up for Kiplinger's Free E-Newsletters
Profit and prosper with the best of expert advice on investing, taxes, retirement, personal finance and more - straight to your e-mail.
Profit and prosper with the best of expert advice - straight to your e-mail.
Gen I: This Generation Spans Generations
The popularity of the Robinhood app drew attention to the hot stock-seeking trading tactics of Generation Z – those born in the mid-to-late 1990s through the early 2010s. However, Schwab's data shines the spotlight not on any specific age group, but on a multi-generational group of people defined by when they started investing.
More than half of Gen I is millennial (born 1981-1996), 22% comes from Generation X (born 1965-1980), 16% is clustered under the "Generation Z" umbrella and 11% hails from the baby boomer generation (born 1946-1964). The median age of Gen I is 35, 13 years younger than the median age of those who began investing before 2020.
Sign up for Kiplinger's FREE Closing Bell e-letter: Our daily look at the stock market's moves, and what moves investors should make.
In terms of gender, the vast majority of Generation Investor is male – a similar trend seen in pre-2020 investors – though female investors are a larger component of this new investor set. According to Charles Schwab, 40% of Gen I is female, compared to 35% of women who already had a stake in the stock market prior to the pandemic.
Additionally, Gen I earns nearly $20,000 less on an annual basis than pre-2020 investors ($76,000 vs. $94,000). This isn't too surprising given that 62% of people within this group were financially impacted by the pandemic, compared to 52% of those who had investments prior to 2020.
But, as Schwab points out, Gen I isn't letting that stop them. According to the survey:
43% of Gen I plans on investing more in 2021, versus 20% of pre-2020 investors
72% of Gen I is optimistic about the U.S. stock market this year, compared to just 63% of pre-2020 investors
57% of Gen I thinks the stock market is going to go up in 2021, while 44% of pre-2020 investors project additional upside for stocks this year
30% of Gen I expects to actively manage their portfolios in 2021, versus 19% of pre-2020 investors
Generation I Wants to Learn, Grow
When asked about their main goals in investing, many in Gen I said they wanted to build an emergency fund and gain an additional source of income. Saving for retirement and purchasing a home were also important factors.
Eighty-two percent of respondents say they are confident they will reach their financial goals.
As far as the biggest surprise they learned during their first year in the market, 36% of respondents said it was discovering that investing was more about the longer-term gains versus the shorter term wins in stocks. Coming in at a close second for Gen I was discovering just how much time it takes to research what they were going to invest in and why. Some other important lessons were on diversification, capital gains taxes and risk tolerance.
But there's still a lot for these new investors to learn. Despite all the information they digested over the last year, more than half of respondents say they are uninformed on investing fees and the tax-efficiency of their portfolios.
Going forward, Gen I is looking for a toolkit. According to Charles Schwab, 94% of respondents want tools to do their own research, with 82% interested in access to an investment professional to provide ongoing support and guidance.
"While it's exciting to see this new generation of investors, the industry now has a call to action – to give this group the tools and services they need to be successful over time," Craig says.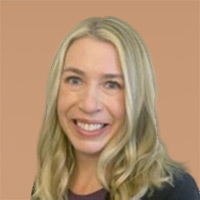 Contributing Editor, Kiplinger.com
With over a decade of experience writing about the stock market, Karee Venema is an investing editor and options expert at Kiplinger.com. She joined the publication in April 2021 after 10 years of working as an investing writer and columnist at Schaeffer's Investment Research. In her previous role, Karee focused primarily on options trading, as well as technical, fundamental and sentiment analysis.