Facebook Settlement: How to Claim Part of a $725M Privacy Settlement
Facebook's parent company, Meta, agreed to settle a class-action lawsuit.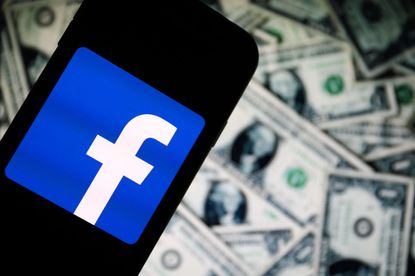 (Image credit: Getty Images)
Facebook is about to add its own chapter to the trend of massive data privacy settlements, following on the heels of Google and T-Mobile. Last month, a federal judge tentatively approved a $725 million settlement involving Facebook's parent company Meta, according to Law360.
Now, current and former Facebook users who were active on the platform between 2007 and 2022 can register to claim a share of the eye-popping sum. Follow us down the long road that led to this moment for Facebook – and learn what affected users can expect going forward.
How Facebook got here
According to the Associated Press (AP), the lawsuit stems from the discovery of Facebook's Cambridge Analytica debacle. As reported jointly by the New York Times, Observer, and Guardian in March 2018, data firm Cambridge Analytica paid a Facebook app developer to gain access to 87 million Facebook users' personal data. That data was converted into detailed voter profiles used to target U.S. voters on behalf of Donald Trump's 2016 presidential campaign.
Subscribe to Kiplinger's Personal Finance
Be a smarter, better informed investor.
Save up to 74%
Sign up for Kiplinger's Free E-Newsletters
Profit and prosper with the best of expert advice on investing, taxes, retirement, personal finance and more - straight to your e-mail.
Profit and prosper with the best of expert advice - straight to your e-mail.
After the revelations, Mark Zuckerberg attempted damage control during testimony in front of frosty congressional panels. Many users deleted their Facebook accounts. Facebook suffered serious blows to its perception as a trustworthy custodian of people's personal data and communications.
On March 21, 2018, a Facebook user in Maryland filed a proposed class action lawsuit on behalf of affected platform users like herself, as reported by CNN. The original plaintiff's case was eventually merged with seven similar lawsuits into a single class action. After several years of litigation, the parties agreed to a temporary settlement agreement on August 27, 2022, according to the AP, just a few weeks before a deadline for Meta CEO Mark Zuckerberg and COO Sheryl Sandberg to sit for legal depositions.
Facebook formally agreed to a $725 million payout on Dec. 23, 2022, and a federal judge issued issued a tentative approval in late March 2023. Final approval of the settlement is expected in September 2023. In the meantime, eligible Facebook users can immediately file claims.
Who's eligible for a payout?
The settlement page states that anyone who was a Facebook user in the United States between May 24, 2007, and Dec. 22, 2022, is eligible. You don't have to prove that your data was obtained by any third party.
You may have a lot of company when you file your claim. Statista estimates the total number of U.S. Facebook users at 243 million in 2023. And the Pew Research Center reported in 2021 that 69% of Americans have used Facebook at some point. So it's a truly enormous pool of potential claimants.
How to claim part of the $725 million
Filing Online: Visit the settlement website's "Submit Claim" section, where you'll answer several questions about your Facebook activity, including dates active and most recent Facebook username, email address or phone number. Then choose your payment method among a list of prepaid Mastercard, direct deposit, or payment apps Venmo, PayPal or Zelle.
Filing by Mail: Print these forms and mail them to the settlement administrator in Philadelphia.
Filing Deadline: Submit your claim by Aug. 25 in order to qualify.
Average user payout
There are several factors that will determine the size of your payout:
As with most class action lawsuits, your payout hinges heavily on how many users remember to claim their piece of the pie. The fewer Facebook users bother to follow through with a claim, the more cash you'll receive.
How long have you been active on Facebook? The most longterm users are slated for the largest payouts, based on their data been exposed to Facebook's shoddy privacy controls for a longer duration.
Before any users get their money, plaintiffs' attorneys and settlement administrators will extract their fees. These fees are capped at 25% of $725 million plus litigation costs, according to The Register.
Payout timelines
The federal judge has scheduled a final settlement hearing on Sept. 7, 2023. The claims site explains that payments will have to wait until the court grants final approval of the settlement and any potential appeals are exhausted.
So be on the lookout for payments starting this fall, but don't write any checks with that money just yet.
Related Content
Audience Engagement Manager, Kiplinger.com
Ben Demers manages digital content and engagement at Kiplinger, informing readers through a range of personal finance articles, e-newsletters, social media, syndicated content, and videos. He is passionate about helping people lead their best lives through sound financial behavior, particularly saving money at home and avoiding scams and identity theft. Ben graduated with an M.P.S. from Georgetown University and a B.A. from Vassar College. He joined Kiplinger in May 2017.