6 Things To Know About Class-Action Lawsuits
Settlements from class-action lawsuits may be worth millions, but your share — not so much.
(Image credit: Getty Images)
1. There's strength in numbers. Consumer class-action lawsuits allow a person or a small group of people to sue a company on behalf of a larger group with similar claims. The cases, which often allege fraud or product defects, usually end in a settlement instead of going to trial.
For example, AT&T paid a $45 million settlement in response to consumer complaints that they had received unsolicited automated cell-phone calls. Automakers Hyundai and Kia have agreed to pay $395 million following allegations that they inflated fuel-economy data. Cases involving consumer privacy, such as the 2013 Target data breach, have become even more common.
2. But don't expect a windfall. Settlements in recent years have averaged $56.5 million, according to NERA Economic Consulting. But individual class members rarely see a fat payday. For example, the proposed Target settlement is $10 million (separate lawyers' fees total $6.75 million). If all 40 million people who had a debit or credit card compromised file a claim, each one could receive just 25 cents, assuming none of them can document their financial losses. However, Hyundai owners will receive an average of $353, and Kia owners will receive an average of $667.
Subscribe to Kiplinger's Personal Finance
Be a smarter, better informed investor.
Save up to 74%
Sign up for Kiplinger's Free E-Newsletters
Profit and prosper with the best of expert advice on investing, taxes, retirement, personal finance and more - straight to your e-mail.
Profit and prosper with the best of expert advice - straight to your e-mail.
3. Get in on the action. Potential class members may be notified directly or by way of an ad or in-store posting after the court approves the case as a class-action lawsuit or after a preliminary settlement is reached. Think you might be a class member in a suit but haven't been contacted? Web sites such as www.consumer-action.org provide snapshots of current cases and settlements. You will probably also find a link to a Web site that has been set up to provide updates and additional details. If the terms are still not clear, or you're concerned that a notice might be fraudulent, contact the consumer protection division of your state attorney general's office.
4. Know your options. In most cases, you will be included automatically in a class unless you opt out. Joining the class means you're eligible for compensation, but you waive the right to file a separate lawsuit. If you think you can prove that you have been harmed more than other consumers, consult a lawyer before excluding yourself from the class.
5. Don't hold your breath. There are several opportunities for people and organizations to object to or appeal a settlement, and the settlement must receive final approval from the court. Assuming there are no further appeals, class members generally receive payment about six to nine months after a settlement agreement is submitted to the court for preliminary approval, says Stuart Rossman, director of litigation at the National Consumer Law Center.
6. Take the money. If you think filing for a minuscule settlement isn't worth your time, or you don't think you suffered sufficient financial harm for a case, take the money anyway and donate it to charity. Otherwise, the money may go to another class member or be donated to a charity chosen by the plaintiffs and the company. The money you receive is usually considered taxable income, but if you donate it and you itemize, you may take a tax deduction.
Related content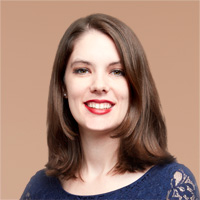 Associate Editor, Kiplinger's Personal Finance
Pitsker joined Kiplinger in the summer of 2012. Previously, she interned at the Post-Standard newspaper in Syracuse, N.Y., and with Chronogram magazine in Kingston, N.Y. She holds a BS in magazine journalism from Syracuse University's S.I. Newhouse School of Public Communications.