Consumers Won't Cut Mobile, Internet Spending, Despite Inflation: Kiplinger Economic Forecasts
A recent survey shows consumers are wedded to their mobile and home internet services, despite rising costs.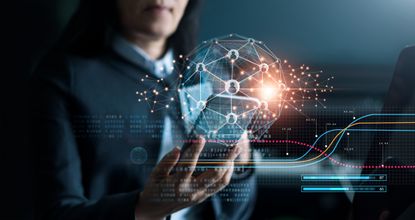 (Image credit: Getty)
The pace of innovation in the telecommunications industry knows no bounds, so Kiplinger's highly-experienced Letters team will keep you abreast of the latest developments and forecasts (Get a free issue of The Kiplinger Letter or subscribe).
You will get updates first if you subscribe, but we will publish many (but not all) of the forecasts a few days afterward online. Here's the latest…
Recent news from the Federal Communications Commission (FCC) has some interesting updates including a rule to clear the airwaves for a variety of innovative technologies, ranging from mobile radar alerts to warn drivers of children left in dangerously hot cars to mobile airwaves that can detect hand gestures and breathing. It will be easier for companies to roll out wireless tech for drones, virtual reality, radar and more.
Subscribe to Kiplinger's Personal Finance
Be a smarter, better informed investor.
Save up to 74%
Sign up for Kiplinger's Free E-Newsletters
Profit and prosper with the best of expert advice on investing, taxes, retirement, personal finance and more - straight to your e-mail.
Profit and prosper with the best of expert advice - straight to your e-mail.
There's a win for the space industry as the FCC decides to preserve airwaves for current and future satellite services. Television provider DISH will be dealt a loss, since it has been pushing to authorize the operation of a mobile terrestrial service on the airwaves.
The FCC says it will continue to look into expanded uses, however. The expansion of call-blocking requirements could help a bit, though don't expect a miracle in the ongoing plague of unwanted and scam calls. The FCC is extending certain call-blocking rules to more voice service providers in the chain of phone calls. The agency continues to wrestle with new ways to fight scam robocalls.
Household mobile and internet spending is unlikely to fall
One industry that's built to withstand inflation and even a recession: Telecoms. Consumers aren't about to downgrade their home or mobile plans anytime soon, according to a new survey by market research firm Recon Analytics.
The February survey asked about 7,000 people where they planned to cut spending in the next six months. Respondents said they'd cut back on electricity, heating and car payments before home internet or mobile service.
Only 8% planned to cut back on mobile service or on home internet spending. The top choices for spending cuts: Dining out (50%), clothing/shoes (39%), streaming media (19%), cable TV (16%) and gasoline (14%).
For the tiny portion of telecom customers who are planning to cut back, many of them will switch to a new provider with a lower-priced, similar plan, according to Recon Analytics. Home internet and mobile service are sticky services, with most consumers reluctant to switch because of the hassle of changing providers.
This forecast first appeared in The Kiplinger Letter. Since 1923, the Letter has helped millions of business executives and investors profit by providing reliable forecasts on business and the economy, as well as what to expect from Washington. Get a free issue of The Kiplinger Letter or subscribe.
Read more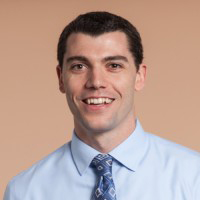 Senior Associate Editor, The Kiplinger Letter
John Miley is a Senior Associate Editor at The Kiplinger Letter. He mainly covers technology, telecom and education, but will jump on other important business topics as needed. In his role, he provides timely forecasts about emerging technologies, business trends and government regulations. He also edits stories for the weekly publication and has written and edited e-mail newsletters.
He joined Kiplinger in August 2010 as a reporter for Kiplinger's Personal Finance magazine, where he wrote stories, fact-checked articles and researched investing data. After two years at the magazine, he moved to the Letter, where he has been for the last decade. He holds a BA from Bates College and a master's degree in magazine journalism from Northwestern University, where he specialized in business reporting. An avid runner and a former decathlete, he has written about fitness and competed in triathlons.