Tired of Scam Text Messages? The FCC Cracks Down
New scam text message rules from the Federal Communications Commission (FCC) require carriers to block texts from bad numbers and protect consumers.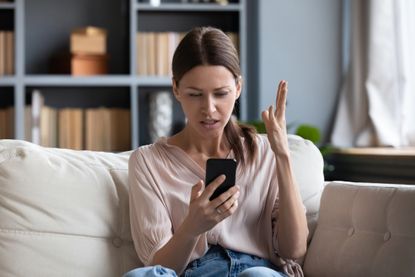 (Image credit: Getty Images)
Scam text messages were a big part of the $8.8 billion consumers lost to fraud in 2022 — an alarming 30% jump from 2021's total of $6.1 billion. Anyone who's ever gotten an "urgent" message from an unknown number knows the growing scourge presented by text fraud. Now the Federal Communications Commission (FCC) is taking important steps to address the nationwide problem.
Scam text messages: A growing threat
According to the FCC, consumer complaints about text message scams have multiplied by 500% in only a few years. And robotext complaints rose from around 3,300 in 2015 to 18,900 per year in 2022.
Robotexts pose a unique threat to consumers. You can't just ignore scam text messages as you can with robocalls. Scam texts are almost always read right away when you receive them. Robotexts can spread links to malware sites or to phishing sites, which then can allow criminals to access sensitive data on your phone.
Subscribe to Kiplinger's Personal Finance
Be a smarter, better informed investor.
Save up to 74%
Sign up for Kiplinger's Free E-Newsletters
Profit and prosper with the best of expert advice on investing, taxes, retirement, personal finance and more - straight to your e-mail.
Profit and prosper with the best of expert advice - straight to your e-mail.
This practice of "smishing" (SMS phishing — one of the most common scams) is a big problem for the IRS at tax time. Former IRS Commissioner Chuck Rettig called out the practice, saying, "This is phishing on an industrial scale so thousands of people can be at risk of receiving these scam messages. The IRS has reported multiple large-scale smishing campaigns that have delivered thousands — and even hundreds of thousands — of IRS-themed messages in hours or a few days, far exceeding previous levels of activity."
Call-blocking app Robokiller reported that Americans received 15.6 billion spam texts in September 2022 alone. That's nearly 57 spam texts for every person in the United States. As the company sums up the problem, "If there's one thing you need to know about scammers, it's this: They'd rather text than call you. Spam texts are the new spam call."
New rules for carriers and marketers
The FCC's new order, adopted on March 16th, requires wireless carriers to block text messages originating from phone numbers that don't normally transmit text messages. This includes unused or unallocated numbers. This extends to numbers that the registered user has set to "never send texts", along with government agency-registered numbers that those agencies specify should never send texts.
A second rule requires each provider to establish a point of contact for every number sending a text so that users can inquire about the source of potential spam texts.
The order also opens a public comment period on the following proposals:
requiring providers to block FCC-flagged illegal robotexters
applying Do-Not-Call Registry protections — prohibiting marketing messages to registered numbers — to text messaging
closing the lead generator loophole, which lets companies deliver robocalls and texts from thousands of marketers based on a single customer opt-in.
Text scam examples
Wondering how a text scam plays out? Here are four examples of scenarios to avoid:
A consumer received a text claiming to be from Amazon and asking if she purchased a cellphone. She called an indicated phone number and spoke to a person claiming to be from the Chase Bank Fraud Division. This scammer convinced the consumer she had been hacked and got her to transfer $67,500 into a cryptocurrency account.
A consumer got a text claiming $983 was charged to his PayPal account, a credit card application was submitted in his name, and there were additional charges on the card. The consumer downloaded a screen-sharing program and provided access to his device. Realizing it was a scam, he later deleted the program and changed his banking passwords.
A victim got a text from someone asking for a vet appointment for their dog. When the victim answered that it was a wrong number, the texter started a conversation. The victim ended up sending $10,000 to the scammer's crypto account.
A man received a text claiming fraudulent activity on his bank account. He called "the fraud line" only to witness $3,000 leave his account. He disputed the action but it happened again a few days later. The victim fought Bank of America for more than two months over the $6,000 that was stolen from his account.
How to protect yourself
The FCC recommends that consumers take steps to protect themselves from text scams. First, do not interact in any way with suspicious texts, including clicking links or giving personal information. If you suspect a scam is/has taken place you can file a complaint with the FCC. Forward all unsolicited, suspicious texts to SPAM (7726). You should then delete the texts.
The wireless industry website, CTIA.org, lists a number of options from cellular providers and third parties. Major wireless providers offer various tools and solutions that you can engage or may be built into your device to block or flag calls: AT&T Call Protect; Verizon Call Filter; T-Mobile Scam ID, Scam Block, Name ID; and U.S. Cellular Call Guardian.
Finally, if you think you have been scammed, it's always worth considering updating your phone operating system, security apps and anti-malware software.
Related Content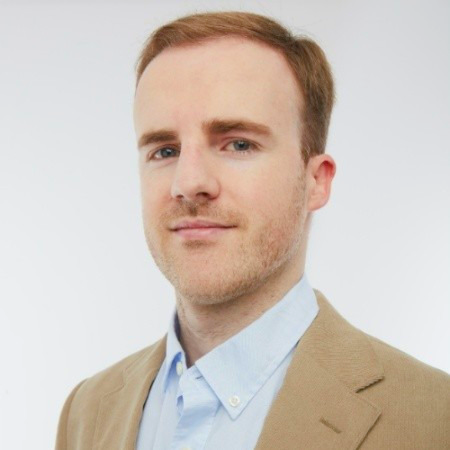 Audience Engagement Manager, Kiplinger.com
Ben Demers manages digital content and engagement at Kiplinger, informing readers through a range of personal finance articles, e-newsletters, social media, syndicated content, and videos. He is passionate about helping people lead their best lives through sound financial behavior, particularly saving money at home and avoiding scams and identity theft. Ben graduated with an M.P.S. from Georgetown University and a B.A. from Vassar College. He joined Kiplinger in May 2017.