Why I Bought My Prescription Glasses at Costco
A determination to save money on a new frame and lenses led me to the warehouse club.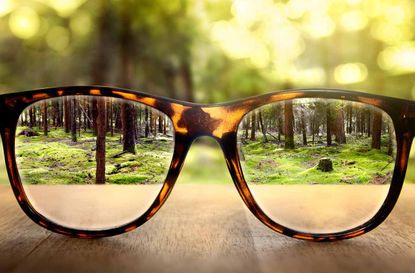 (Image credit: wgmbh)
I made the mistake this year of not signing up for a vision benefits plan at work. I should have. I knew my prescription eyeglasses weren't cutting it anymore -- and I couldn't get by on the reading glasses I bought at the dollar store.
So off I went, without vision coverage to help pay for a frame and lenses, in search of new eyeglasses. Fortunately, my health insurance covered most of the cost of the eye exam, but that was it. The rest would come out of pocket. I wasn't necessarily looking for the least expensive pair, but I also didn't want to spend $600 or more on glasses, as I have in the past.
Here's my situation: I need help with reading and computer work -- my long-distance vision is fine – which means I require lenses that are progressive and have prisms. So that drives the cost of the lenses up a bit. To offset the expense, I pass on extras including anti-glare and photochromic lenses. That's my first savings tip. Here's what else I learned in my hunt for prescription eyeglasses:
Subscribe to Kiplinger's Personal Finance
Be a smarter, better informed investor.
Save up to 74%
Sign up for Kiplinger's Free E-Newsletters
Profit and prosper with the best of expert advice on investing, taxes, retirement, personal finance and more - straight to your e-mail.
Profit and prosper with the best of expert advice - straight to your e-mail.
Ophthalmologist's office
Over the years, I've gone to several eye doctors for exams, which are usually covered, at least in part, by health insurance. The biggest out-of-pocket expense came in the hardware: the lenses and frames. An ophthalmologist I went to every year or two when I lived in New York always finished the appointment by walking me out of the exam room and right into the chair of the eyeglass "store" within his office. The handoff was smooth, and while certainly convenient it always ended up costing me hundreds of dollars for fancy lenses and designer frames.
My current ophthalmologist in Northern Virginia has a similar store attached to her practice. Yet, she didn't insist I buy my eyeglasses there. Her advice: "I only hear good things about Costco." (I'll get back to the warehouse club later.) Out of curiosity I did check into an eyeglass dealer associated with another large ophthalmology practice. The quote for a mid-level frame was $174; the lenses would run $521 (after a $50 discount).
Grand total: $695
WarbyParker.com
Warby Parker follows me across the Internet (thanks, cookies!). That's because I checked out the website for the hip online seller of prescription eyeglasses and sunglasses. (The company also has a handful of boutique stores in select markets, including Washington, D.C.)
I had a lot of positive takeaways, despite my wariness about buying prescription glasses online. Foremost: You can try out up to five frames (with plain glass in them) at home for free. Make your selections online and the frames will be mailed to you, with prepaid return postage tucked inside. A credit card number is required only to ensure you return the frames. If you find a frame you like, upload your prescription to make sure it can be filled (some can't).
The quote I got wasn't bad: $295 for the frame and lenses. However, there was a little hiccup in the process. Ten days after I dropped the return package at the Post Office, I got a mildly threatening email from Warby Parker saying the frames were never received. A quick phone call to customer service cleared up the confusion, but I briefly panicked because the company had my credit card number and each pair of frames I received in the mail was valued at between $85.50 and $130.90.
Grand total: $295
Costco
Following up on my eye doctor's advice, I visited the optical department at Costco. I brought my current prescription and picked out a couple of frames at mid-level prices. I was told the lenses would cost $129.99 and the frame, $59.99.
Since I was happy with the frame and the total cost, which handily beat the prices charged by Warby Parker and the ophthalmologist's office, I decided on the spot to go with Costco. After being fitted and paying in advance for the glasses, I was told they would be shipped to the store in five to seven days. I got a call three days later that my new glasses were ready for pickup.
Grand total: $189.98
BJ's Wholesale Club
Since I am a card-carrying member of not one but two warehouse clubs, both with optical departments, I decided to do my due diligence and visit BJ's, too. The initial quote for lenses based on my prescription was $269. Add in another $180 for the mid-level frame I picked out, and the grand total was $449.
However, I later found out that BJ's was having an end-of-summer sale on lenses and frames that would have brought my price down from $449 to $182.60, slightly cheaper than what I paid at Costco. I'm not disappointed, though. I like that Costco's price is good all year long, so I don't need to wait around for a sale.
Grand total: $182.60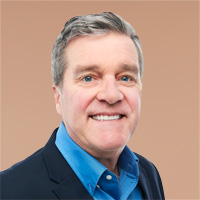 Bob was Senior Editor at Kiplinger.com for seven years and is now a contributor to the website. He has more than 40 years of experience in online, print and visual journalism. Bob has worked as an award-winning writer and editor in the Washington, D.C., market as well as at news organizations in New York, Michigan and California. Bob joined Kiplinger in 2016, bringing a wealth of expertise covering retail, entertainment, and money-saving trends and topics. He was one of the first journalists at a daily news organization to aggressively cover retail as a specialty and has been lauded in the retail industry for his expertise. Bob has also been an adjunct and associate professor of print, online and visual journalism at Syracuse University and Ithaca College. He has a master's degree from Syracuse University's S.I. Newhouse School of Public Communications and a bachelor's degree in communications and theater from Hope College.