Costco Deals Ripe for the Pillage in the "Treasure Hunt"
You don't have to be a pirate to go on this Treasure Hunt, where you can buy $55,000 diamond rings, $650 Wagyu filets or a $35 fur trapper hat. But hurry – supplies are limited (really).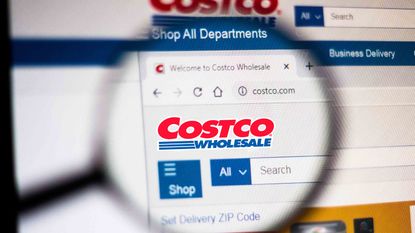 (Image credit: Getty Images)
Plenty of online retailers have microsites offering closeouts or returned-and-refurbished items. But Costco may rise above, matey, with its Treasure Hunt collection, with its array of often-one-off items, collectibles, high-end jewelry, fine wines, pricey meats, caviar and other gourmet items.
Costco Treasure Hunt isn't new – but it also isn't widely promoted by the retailer, which seems more focused on in-store sales. Still, it's a quiet online perk of Costco that could be another tool as Costco looks to goose online sales while continuing to fortify its wide-ranging Kirkland Signature store brand as time ticks for a possible rise in membership fees.
Treasure Hunt is an odd mish-mash. It's the spot to buy, for a limited time, items including a $55,000 one-off radiant cut 3.49-carat diamond ring, a 2.54-carat diamond wedding ring for a lot less ($24,000), a $20,000 in-home golf simulator, or eight 6-ounce Japanese Wagyu filet mignon steaks for $650. Pre-sales of French wines ($3,300 for three – note that you'll have to get yourself to Burbank, Ca. to retrieve them), a 200-bottle freestanding wine cellar ($3,000) to store it in and an outdoor pizza oven ($3,800) to pair with the wine are also on the list.
Subscribe to Kiplinger's Personal Finance
Be a smarter, better informed investor.
Save up to 74%
Sign up for Kiplinger's Free E-Newsletters
Profit and prosper with the best of expert advice on investing, taxes, retirement, personal finance and more - straight to your e-mail.
Profit and prosper with the best of expert advice - straight to your e-mail.
In the luxury (and collectible) end of Costco Treasure Hunt, we've also found rare autographed sports collectibles, including player jerseys, as well as concert tickets (in the very good seats). To the former, they aren't there long when sports aficianados and collectors discover them.
We scrolled through more of the handful of items – 73 – that were posted on Costco.com's Treasure Hunt department recently. As is the case on other parts of the site, some prices won't be displayed until you sign in using your membership number.
Note that a few of the products found in Treasure Hunt cross over with items offered on Costco Next, that corner of Costco featuring curated limited-edition items Costco buyers have hand-selected for sale on the site.
It isn't all luxury items, however, in this Treasure Hunt. Some of the prices and prizes are more in the reasonable end of things: A Greenworks Cordless stick vac for $400. Bulova Classic Crystal ladies watches for $200. Oh, and that trapper hat? It's only $35, and includes matching gloves and hand warmers. The fur is faux.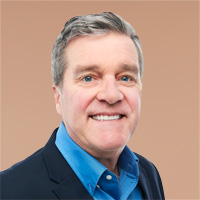 Bob was Senior Editor at Kiplinger.com for seven years and is now a contributor to the website. He has more than 40 years of experience in online, print and visual journalism. Bob has worked as an award-winning writer and editor in the Washington, D.C., market as well as at news organizations in New York, Michigan and California. Bob joined Kiplinger in 2016, bringing a wealth of expertise covering retail, entertainment, and money-saving trends and topics. He was one of the first journalists at a daily news organization to aggressively cover retail as a specialty and has been lauded in the retail industry for his expertise. Bob has also been an adjunct and associate professor of print, online and visual journalism at Syracuse University and Ithaca College. He has a master's degree from Syracuse University's S.I. Newhouse School of Public Communications and a bachelor's degree in communications and theater from Hope College.