6 Reasons to Start Shopping at Target Again
The cheap chic pioneer deserves a fresh look from shoppers who drifted away.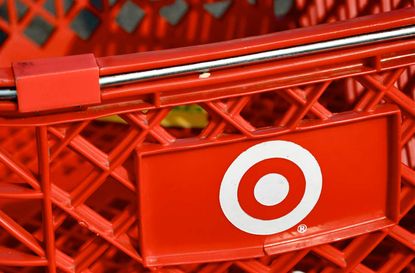 (Image credit: marcnorman)
Target's well aware of your slight. The retailer, once a must-stop shop for the fashionably frugal, is taking it on the financial chin. Second-quarter sales fell 1.1%, and management expects sales for the second half of the year to be down as much as 2%.
Target isn't the only big chain struggling. Other retailers, including Macy's, J.C. Penney, Sears and Gap, are suffering through periods of sluggish sales, too, especially in apparel.
But Minneapolis-based Target is also reeling from its own unique problems. An expansion into Canada turned into a costly disaster, and some shoppers are boycotting Target due to its policy of allowing transgender people to use the bathroom of their choice.
Subscribe to Kiplinger's Personal Finance
Be a smarter, better informed investor.
Save up to 74%
Sign up for Kiplinger's Free E-Newsletters
Profit and prosper with the best of expert advice on investing, taxes, retirement, personal finance and more - straight to your e-mail.
Profit and prosper with the best of expert advice - straight to your e-mail.
Despite the setbacks, the company continues to evolve. So we've come up with six good reasons to take a second look at Target. You might like what you see.
Smaller stores
Target's rolling out a smaller-footprint store model aimed at both urban areas and large college towns. These "Mini-Me" Target locations top out at around 20,000 square feet (a typical Target is 135,000 square feet) and essentially operate as oversized convenience stores. They have a smaller selection of just about everything a typical Target carries, plus some feature a grab-and-go section with sandwiches, salads and snacks.
For those not enamored of superstore shopping, this could be the remedy. Target, which already has nearly 1,800 stores in the U.S., says it will open 32 of the smaller Target stores this year and another 15 in 2017.
There's a CVS inside
Target turned over its pharmacy services to CVS earlier this year. I knew that, but was still taken aback on my most recent Target visit, when I saw the CVS signage while rolling past the pharmacy. Stores-within-stores aren't that unusual. Starbucks has stores in many Targets; Walmart has tapped McDonald's, Subway and others to run food operations in its superstores.
The CVS upside: There's something reassuring to me about a pharmacy specialist running Target's in-store pharmacies and clinics, and it's a win-win if you're already a CVS customer.
The Cartwheel app
The Cartwheel smartphone app isn't new; it debuted in 2013. But it does offer new features today that weren't around three years ago. For example, earlier this year Target started testing single-use manufacturer coupons in the app that are good for dollar-amount discounts (think 50 cents off Honey Nut Cheerios). And once you download Cartwheel and start using it, the app will even tailor deals based on your past purchases. Mine currently shows unadvertised specials on paper towels, printer ink and Campbell's soup.
The features that make the app popular are still there, too. You select the offers you want within your app, grab the items from store shelves, and when you get to the register the barcode on your phone is scanned to apply the discounts. Another cool feature: The app can use your phone's camera to read product barcodes. It will tell you, among other things, if the item is on sale or whether another brand is on sale.
Fancy shopping carts
I have to admit that I was impressed by the iconic red shopping carts during my recent Target visit. The luxe model I was pushing ran silent and steady, and was large enough to grocery-and-gadget shop.
Earlier this year, Target also began rolling out specialized carts aimed at customers – parents, caregivers and the like – who are accompanied by someone with special needs. Known as Caroline's Cart (opens in new tab), the design features a wide, rear-facing seat that can accommodate older kids and adults with disabilities who might otherwise require a wheelchair to get around the store.
More famous designers
It all started with Michael Graves, the architect. Later there was Isaac Mizrahi, the fashion designer. Many others followed, developing exclusive lines for Target, some causing big runs at the retailer. In all, Target says it has teamed with 150 designers to create various lines.
Among the latest additions: Marimekko. The Finnish design house came aboard earlier this year.
Bullseye's Playground
Old-school Target shoppers remember it as the Dollar Spot. Or, maybe the One Spot. It's the area right in front of the store that displayed (mostly) kitschy items selling (mostly) for a buck. The Dollar Spot is no more.
Now, the section has been transformed into Bullseye's Playground. The well-stocked collection of seasonal items, toys and knick-knacks strategically located just inside the main entrance is aimed at attracting children – thus the tie-in to Target's canine mascot – and their parents. Most items sell for between $1 and $5, a small price for moms and dads to pay to keep rambunctious kids occupied.
Online Editor, Kiplinger.com
Bob is a Senior Online Editor at Kiplinger.com. He has more than 40 years of experience in online, print and visual journalism. Bob has worked as an award-winning writer and editor in the Washington, D.C., market as well as at news organizations in New York, Michigan and California. Bob joined Kiplinger in 2016, bringing a wealth of expertise covering retail, entertainment, and money-saving trends and topics. He was one of the first journalists at a daily news organization to aggressively cover retail as a specialty, and has been lauded in the retail industry for his expertise. Bob has also been an adjunct and associate professor of print, online and visual journalism at Syracuse University and Ithaca College. He has a master's degree from Syracuse University's S.I. Newhouse School of Public Communications and a bachelor's degree in communications and theater from Hope College.