The Best Personal-Finance Products, Services, Resources and Advice of 2016
Here are our top picks for investments, rewards credit cards, budget-friendly travel, cell phone plans and more.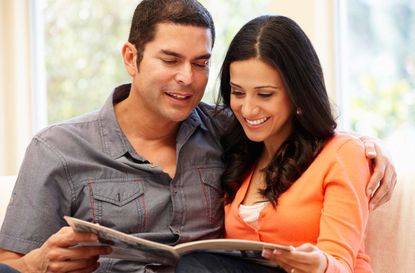 (Image credit: Cathy Yeulet)
Our annual roundup of top picks is a timely guide for every facet of your financial life: the most-promising investments, rewards cards with the biggest benefits, highest-yielding bank accounts, best bets in travel, phone plans for every profile, great ways to save on health care and more.
Best Mutual Funds You Can Invest in for $125 or Less
Some fund families are willing to take on tiny accounts in the hope a long-term relationship will eventually blossom.
Best Mutual Funds for Dividend Investors
Dividends have accounted for some 40% of overall U.S. market returns. We've rounded up several you don't want to miss.
Subscribe to Kiplinger's Personal Finance
Be a smarter, better informed investor.
Save up to 74%
Sign up for Kiplinger's Free E-Newsletters
Profit and prosper with the best of expert advice on investing, taxes, retirement, personal finance and more - straight to your e-mail.
Profit and prosper with the best of expert advice - straight to your e-mail.
Best Mutual Funds for Rising Interest Rates
The Fed has held rates artificially low for years. Investors need to prepare for their inevitable rise.
Best Mutual Funds for Investing in Value Stocks
These funds will benefit from the shift away from growth and toward value stocks.
Best Stocks for Yield at a Reasonable Price
Here's an old-school idea: Buy big-name stocks with above-average dividend yields and below-average price-earnings ratios. Try these four.
Best Online Brokers
Investors can pocket a few hundred bucks just by opening an account with an online broker these days. But don't let a signing bonus sway you. Take a look at our reviews of seven of the biggest brokers in the industry to see which is the best fit for you.
Best Rewards Credit Cards
The selection of great rewards cards is so ripe, choosing the right one for you can be tricky. Do you spend a lot on groceries? Gas? Do you eat out frequently or regularly fly across the country or overseas? We've sorted through the cards and picked the ones that offer stellar deals in a variety of categories.
Best Online Banks
What's the attraction of internet banks? Because they don't have the overhead costs that come with full-service branches, they tend to have lower fees and higher interest rates. We've picked seven top accounts from online banks in a variety of categories including hassle-free savings and high-yield checking.
Best Personal-Finance Websites, Apps and Software
If you've been putting off getting your financial house in order, you're in luck. There are a variety personal finance-related websites, apps and tools that are available for free or purchase that can help get you on track. Here are 11 we think are worth testing out.
Best New Car Values
These picks from Kelly Blue Book will hold their value and save you money at the pump.
Best Shopping Websites and Apps
For the shop-a-holics that are constantly looking for the next best bargain, save yourself some hassle by using these deal-hunting sites and apps before your next shopping trip.
Best Ways to Save Time and Money on Travel
After booking flights, reserving a hotel, packing your bags and taking care of all the other to-dos, your trip may feel like a huge time and money investment before you even walk out the door. To take a bit of the weight off when it comes time to plan your next adventure, we present our best-in-travel picks of the year.
Best Package Tours for Your Money
Do you love to travel, but cringe at the thought of having to plan all the details of your trip? A package tour has you covered, with amenities like airport transfers, lodging, excursions and meals included. Take a look at our picks for the best package tour deals of 2016. They'll do the work so you don't have to.
Best Travel Discounts for Seniors
Getting older can have its advantages. Here are a few of our favorite travel deals of the for senior travelers.
Best Cell Phone Plans
From family plans to prepaid phones to the best options for heavy data users, we've narrowed down four cell-phone plan options to best suit your needs.
Best Websites and Tools to Save on Your Health
If you're looking for ways to cut down on health care costs, we've rounded up several websites that can help you track down less-expensive pharmaceuticals and medical services in your area.