Best Deals in Online Banking, 2016
Many customers are saying bye-bye to national and large regional banks.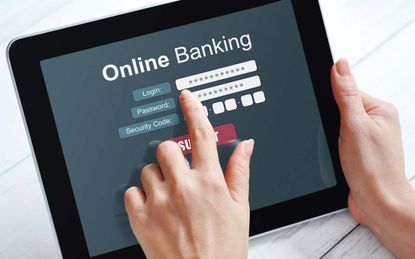 (Image credit: Thinkstock)
Many customers are saying bye-bye to national and large regional banks. Among those who switched banks over the past year, more left the big banks than joined them, with the banks suffering a 15% loss in customers, according to a recent survey of consumers in the U.S. and Canada by consulting firm Accenture. Where are they going? Credit unions and community banks had a small bump in business, but online banks saw the biggest benefit, scooping up 11% more customers.
What's the attraction of internet banks? Because they don't have the overhead costs that come with full-service branches, they tend to have lower fees and higher interest rates. Online banks are upping their customer-friendly features, too. Some have jumped on the mobile-wallet bandwagon; Ally Bank, Bank of Internet USA, Charles Schwab Bank and EverBank now offer debit cards with Apple Pay compatibility. Online banks often have kinder overdraft policies than those of traditional banks, too, with some letting you borrow from a line of credit for a low fee. And with mobile-deposit capability and refunds of ATM fees now common among the online banks, customers can do without tellers or a dedicated network of ATMs.
We've picked top accounts from online banks in a variety of categories. We also give honorable mention to runners-up in each category. Except where noted, the accounts don't charge monthly maintenance fees or require you to keep a minimum balance (though some ask for a minimum initial deposit). And all but one of the checking accounts include free bill-paying services, as well as mobile check deposit.
Interest rates are as of early August 2016
Contributing Editor, Kiplinger's Personal Finance
Lisa has spent more than15 years with Kiplinger's Personal Finance and heads up the magazine's annual rankings of the best banks, best rewards credit cards, and financial-services firms with the best customer service. She reports on a variety of other topics, too, from retirement to health care to money concerns for millennials. She has shared her expertise as a guest on the Today Show, CNN, Fox, NPR, Cheddar and many other media outlets around the nation. Lisa graduated from Ball State University and received the school's "Graduate of the Last Decade" award in 2014. A military spouse, she has moved around the U.S. and currently lives in the Philadelphia area with her husband and two sons.