Is Downsizing in Retirement Right for You?
A smaller home, with fewer possessions to weigh you down and lower bills to boot: What's not to like? For many folks, downsizing makes a lot of sense, but there are a few points to consider.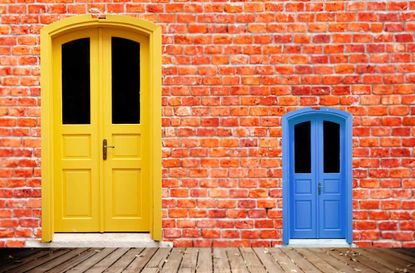 (Image credit: 123ducu)
Going through years of accumulated possessions and memories is probably not how you envisioned spending part of your retirement. It may sound like a daunting and emotionally draining task, but downsizing could be a savvy financial move, especially if you haven't reached your retirement savings goals.
Before making any decisions, think about why you want to downsize in the first place.
Is it because you want to save on mortgage payments?
Are you looking to free up some cash to help pursue lifestyle goals in retirement?
Or perhaps you want to move to another state for health reasons, tax reasons or to be closer to family.
Maybe you want to move to an area with a low cost of living (such as these 10 states)?
You're planning ahead, making sure you will be OK if sometime down the road you can no longer deal with stairs or have to give up driving.
No matter what your goals, understanding the connection between them and downsizing will help motivate you to follow through.
Subscribe to Kiplinger's Personal Finance
Be a smarter, better informed investor.
Save up to 74%
Sign up for Kiplinger's Free E-Newsletters
Profit and prosper with the best of expert advice on investing, taxes, retirement, personal finance and more - straight to your e-mail.
Profit and prosper with the best of expert advice - straight to your e-mail.
Downsize Now or Later?
Choosing when to downsize is an important decision. One benefit of downsizing early in retirement is that mortgage payments and other related expenses, such as utilities and real estate taxes, could decrease, presuming that you're downsizing to save money.
It can also free up your time if you move to a smaller property that requires less upkeep. In addition, the earlier that you downsize, say in your 60s rather than your 80s, the less of a toll the move may take on you.
On the other hand, there may also be advantages in certain cases to waiting to downsize. For example, you may be timing your downsizing plans for when there is a stronger real estate market to help you sell your current home at a better price. Or perhaps you are waiting for that last child to graduate from college and leave the nest before you move somewhere else.
The Price You Will Pay
Before you start boxing up your belongings, run the numbers to make sure the change makes financial sense. You want to make sure that after all costs are taken into consideration, you will end up achieving your financial or other goals.
In selling your home you may have costs related to moving your belongings, Realtor commissions, attorney fees and other costs related to your closing. Also, remember if you are buying a different home that you must account for the down payment, home inspection, closing costs and other associated charges.
Factoring all the numbers into the equation may reveal whether downsizing makes the most sense for you in your financial situation.
Clear the Clutter
Downsizing may involve not just your home, but also downsizing the stuff you have amassed over time.
When purging your home, don't feel pressured to clear out your entire house in one fell swoop. Instead, make a plan to do one room or a section of your home at a time.
Maybe you've determined that not all of your furniture will fit into your new home. Consider having items appraised and selling them online or at an auction house, depending on how many items you are selling and their worth. You could wind up with extra money that could help cushion your relocation expenses.
Also, do not be afraid to discard accumulated items that you can't give away or sell. If they serve no purpose other than taking up space, you might be surprised by how much room you could free up in your new home by simply throwing these items away.
One of the greatest hurdles to overcome in downsizing is separation from items that have sentimental value, ranging from the house itself to an old baseball glove. While it can be an emotional experience, it may be time to discard some of these items, perhaps doing a compromise of keeping some things that will fit nicely in your new, smaller home while ridding yourself of other items.
And let's not forget items that you have been storing long-term for your adult children, like old term papers, books and other items they have never picked up. We worked with a widower downsizing his home who was having difficulty getting his kids to pick up old items that belonged to them that he had been keeping in his home for years. To solve the problem, he got them to agree to come by on a specific day to pick what they wanted to keep before the rest of the items were discarded.
Once you know it is the right time to downsize, do not wait too long. It is easy to get stuck in the status quo but then deny yourself newer experiences and a more manageable financial life.

President, Piershale Financial Group
Mike Piershale, ChFC, is president of
Piershale Financial Group
in Barrington, Illinois. He works directly with clients on retirement and estate planning, portfolio management and insurance needs.