Countdown to Retirement: 5 Years Away
For a smooth ride to retirement, take these financial steps when you have 5 years to go.
At 5 years from retirement, you can see the light at the end of the tunnel. First thing? Check in with Social Security. Even if you've saved diligently, Social Security benefits will probably account for more than one-third of your retirement income. If you haven't already done so, sign up for an online account to get a projection of your benefit. It will be based on your highest 35 years of earnings. Review your earnings history to make sure you're receiving credit for every year you worked. Earnings could be missing from your record if an employer reported your earnings using the wrong name or Social Security number.
Getting your benefits estimate will also help you determine how much more you need to save—and how much longer you may need to work—to maintain your lifestyle once you retire. And if you're married, now is a good time to learn about claiming strategies to maximize the benefits for both of you over your lifetimes (see Social Security: Now or Later?).
Subscribe to Kiplinger's Personal Finance
Be a smarter, better informed investor.
Save up to 74%
Sign up for Kiplinger's Free E-Newsletters
Profit and prosper with the best of expert advice on investing, taxes, retirement, personal finance and more - straight to your e-mail.
Profit and prosper with the best of expert advice - straight to your e-mail.
Test the waters. If you're planning to move when you retire, target several destinations and spend some time there after the summer tourists have decamped. Get a short-term rental in the area for a couple of weeks at different times of the year and try to live like a local. Make an effort to meet other people in the community who share your interests. Finding the right place to live is about "more than nice weather," says Paul Irving, chairman of the Milken Institute Center for the Future of Aging. "It's about the opportunity to stay active and engaged." The Milken Institute's Best Cities for Successful Aging ranks 381 cities based on criteria that are important to retirees, from transportation options to employment opportunities. (For more picks, see Great Places to Retire.)
Also, health care will become increasingly important as you age, so check out local hospitals and other medical services. The Centers for Medicare and Medicaid rate hospitals based on 57 measures, ranging from infection rates to patient satisfaction surveys.
Spending time in the community will also give you a better sense of the cost of living. If you're considering moving to another state, research state and local taxes, too. Some states exclude a significant portion of retirement income from state taxes, while others tax almost all of your income. Some have no income tax but may blindside you with high property or sales taxes. Check out Kiplinger's retiree tax map for the lowdown on how states tax retirees.
Get a reality check from a pro. Even if you've successfully managed your finances, this is a good time to sit down with a financial professional to make sure you're on track to meet your retirement goals. One of the most important things a financial planner can do is help you come up with a realistic estimate of your living expenses in retirement and whether you'll have enough income to cover them—an update to the numbers you crunched when you were 10 years away from retirement. That's particularly important if you plan to retire before you're eligible for Medicare, says Marianela Collado, a CFP in Plantation, Fla. Many people underestimate the cost of paying for health insurance, she says.
If your planner gives you bad news, you still have time to make some changes, says Milo Benningfield, a CFP in San Francisco. "If you'll need to work a couple of years longer, you need to know that now," he says. Another option is to downsize before retirement to free up more cash.
Plan your second act. Many boomers don't really want to retire—they just want to get out from behind their desks and do something meaningful and different. If a second act is in your future, it's not too soon to start exploring your options, says Marci Alboher, author of The Encore Career Handbook.
If you want to volunteer in retirement, start learning more about organizations that interest you, she says. VolunteerMatch.org, which lets you search nonprofits in your community, is a good place to start. Offer to serve on committees or act as an adviser to get an idea of whether it's a good fit. "It takes a while to find where you want to have an impact and find an organization that will use your talent," Alboher says.
If you'd like to earn a little extra income while following your passion, start developing the skills you'll need, Alboher says. For example, most states offer alternative certification programs for people who want to pursue a second career in teaching. For more information, check the website for your state's department of education, or go to alternativecertification.org.
Consider phased retirement. If your employer allows you to cut back on your hours—with a more flexible schedule, for example, or by switching to a part-time position—you can get a better handle on your post-retirement lifestyle, along with what it will be like to live on a budget.
Only about 9% of employers offer a formal phased-retirement program, according to a survey by human resources consultant Willis Towers Watson. But many companies will consider phased retirement on an individual basis, says Alan Glickstein, managing director for retirement at Willis Towers Watson. "If it's not listed as an official benefit, that doesn't mean it's not available." If your employer doesn't have a formal phased-retirement program, give your boss plenty of time to consider your request. You should also be prepared to discuss whether you will be able to keep your health insurance and other employee benefits.
Your chances of success are greatly improved if you possess institutional knowledge that your company values. More than half of large employers believe the loss of older workers to retirement represents a significant risk over the next five years, and about half say they'll have difficulty finding replacement workers with similar knowledge and skills, according to Willis Towers Watson.
If phased retirement is off the table, another option is to leave your job and work as an independent contractor. This arrangement offers flexibility—you're typically not tied to a desk or a 40-hour workweek—and additional income. But you probably won't receive employee benefits, so when negotiating your rates, take into account the cost of buying your own health insurance if you won't be eligible for Medicare.
Review your life insurance. If you bought a policy years ago when your kids were younger, you may no longer have the need for coverage. With a term policy, once your kids are on their own, you can simply let the policy expire. If your grown children (or other people in your family) are still dependent on you and you're relatively healthy, you may be able to extend your term (see What to Do When Your Term Life Insurance Is Expiring).
If you have a permanent life insurance policy and no longer need the death benefit, you have other options. You may be able to convert your policy to an immediate annuity through what's known as a 1035 exchange. You'll lose the death benefit but you'll lock in monthly income for life, or for a specific number of years.
Alternatively, you could hold on to the policy as a source of extra cash for emergencies. You can withdraw from the policy's cash-value account at any time, tax-free. You can also borrow against your policy, typically at interest rates ranging from 5% to 8%. If you don't repay the loan, or pay back only part of it, the balance will be deducted from the death benefit when you die.
Portfolio checkup, 5 years out
Take more risk off the table by lowering your exposure to stocks to 60% of your portfolio, with the rest in bonds.
Also, increase the cash cushion in your emergency fund so you have enough to cover one year's worth of expenses in case a layoff or health issue forces you to retire early. "Retirement isn't solely within our control," says Christine Benz, Morningstar's director of personal finance.
Thanks to rising interest rates in recent years—Kiplinger's predicts two more rate increases by the Federal Reserve Board in 2019—savers can earn more on their cash, particularly at online banks and credit unions. For instance, Connexus Credit Union recently offered a one-year certificate of deposit with a yield of 2.8%; online banks MemoryBank and MySavingsDirect upped their yields on savings to 2.3% and 2.4%, respectively.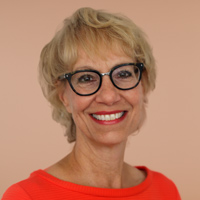 Senior Editor, Kiplinger's Personal Finance
Ambrose joined Kiplinger in June 2017 from AARP, where she was a writer and senior money editor for more than three years. Before that, she was a personal finance columnist and reporter at The Baltimore Sun, and a reporter and assistant business editor at The Indianapolis Star. Ambrose has a master's degree in journalism from the Medill School of Journalism at Northwestern University, and a bachelor's degree in art history from Indiana University.