Why Adviser Rankings May Not Be All They Seem
Boiling down financial advisers to a "best of" list sounds like it might be helpful, but the reality often falls short for retirement savers looking for the right help.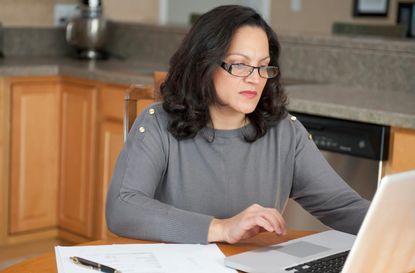 (Image credit: (C) 2011 Yellowdog Productions RIGHTS RESERVED ((C) 2011 Yellowdog Productions RIGHTS RESERVED (Photographer) - [None])
People love rankings, whether they involve college basketball, universities or the best places to live. Rarely do consumers dig deeper to determine the criteria behind the rankings.
One of the findings of behavioral finance is that humans love shortcuts, given all the decisions we face day in and day out. Rankings provide just such a shortcut, and most consumers assume that such rankings are independent, objective and properly vetted.
I recently stumbled upon a financial website that provides a bevy of personal finance content to consumers; everything from taxes, credit cards, banking and investing. For the most part, their content is educational in nature and sound. However, the website also provides "rankings" of financial advisers.
Subscribe to Kiplinger's Personal Finance
Be a smarter, better informed investor.
Save up to 74%
Sign up for Kiplinger's Free E-Newsletters
Profit and prosper with the best of expert advice on investing, taxes, retirement, personal finance and more - straight to your e-mail.
Profit and prosper with the best of expert advice - straight to your e-mail.
Their site includes a ranking of "top financial advisory firms" for nearly 50 markets across the country. According to the site, they've "devoted dozens of hours to researching all of the firms" in the area and listed only those that are "fiduciary firms," which means they are required to act in their clients' best interest. I believe this site, and others like it, too often are simply revenue generators and lack adequate disclosure and transparency.
It turns out that the firms listed as "top financial advisory firms" paid to be on the list, which is not disclosed anywhere on the website. The only way I discovered this was by contacting the entity to determine how I might be included in the listing. Most consumers would have no idea of knowing that this "best list" requires firms to "pay to play."
So how should consumers use rankings, if it all, in considering a financial adviser?
Here are some tips that may help:
Who produced the list? Lists that are from publications noted for journalistic integrity are likely to be more robust than those created by an entity you've never heard of.
What are the rankings criteria? There are a multitude of metrics that can be used for ranking purposes. Most use a quantitative metric like growth of assets under management or assets per adviser. Some rankings require firms to be of a certain size to even be considered. Make sure you look beyond the numbers to see what factors were used.
What are you seeking in an adviser? Not everything that counts can be measured. For consumers focused on finding an adviser who provides financial planning, which is more qualitative than quantitative, rankings often offer little insight.
Every client is different, and as a result, most adviser rankings offer little in the way to accurately assess how a prospective client might benefit from working with the adviser. Perhaps the best starting points are the helpful checklists both the National Association of Personal Financial Advisors (NAPFA) and the CFP Board offer consumers.
At the end of the day, the only ranking that really matters is your personal satisfaction with your adviser.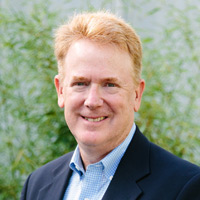 Managing Principal, Ark Royal Wealth Management
Mike Palmer has over 25 years of experience helping successful people make smart decisions about money. He is a graduate of the University of North Carolina at Chapel Hill and is a CERTIFIED FINANCIAL PLANNER™ professional. Mr. Palmer is a member of several professional organizations, including the National Association of Personal Financial Advisors (NAPFA) and past member of the TIAA-CREF Board of Advisors.