What You Know About Financial Advisers Is All Wrong
Financial professionals are changing their ways, or at least many are. More are happy to work with younger, smaller investors, and to put your needs ahead of their own. And now finding such an adviser is getting easier.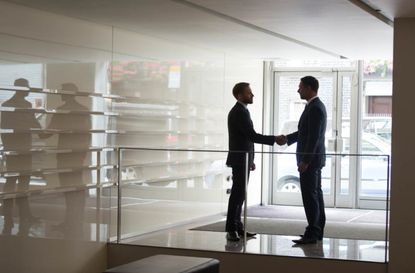 (Image credit: Johnny Greig)
What comes to mind when you hear the phrase "financial adviser?"
If you thought of an older man in an expensive suit who is likely wealthier than you'll ever be and is always talking about what's going to happen in the market next, that's understandable. Or maybe you thought of someone who wasn't really an adviser at all, but merely a salesperson who uses the title to hawk financial products that came with fat commissions.
Unfortunately, these stereotypes exist for good reason: Traditional financial advisers from decades past used to be little more than money managers who only invested assets on your behalf, but did little to give you actual advice and guidance around financial planning.
Subscribe to Kiplinger's Personal Finance
Be a smarter, better informed investor.
Save up to 74%
Sign up for Kiplinger's Free E-Newsletters
Profit and prosper with the best of expert advice on investing, taxes, retirement, personal finance and more - straight to your e-mail.
Profit and prosper with the best of expert advice - straight to your e-mail.
And that was a good-case scenario. Worst-case, the "adviser" wasn't a CFP®, didn't take a planning-centric approach and wasn't aligned with a firm that adhered to the fiduciary standard. They looked to sell their company's products, from life insurance to annuities to high-cost mutual funds.
Some people who use the "financial adviser" title today are still in business with these practices. They're often brokers or sales representatives for big companies you know by name. In some cases, they are true advisers — but they only focus on investment management, and fail to provide their clients with holistic financial planning strategies (beyond, "Hey, you should really think about saving for retirement in your 401(k) and Roth IRA.").
There's a difference between investment management and financial planning, and more positions in the financial advice industry are being filled by a new kind of financial planner: the kind who puts planning first and who may not even require you to invest money with them to access their services.
Why Consumers Need to Keep an Eye Out
But there's still a problem: Finding a fiduciary has always been tricky, and both the government and the financial services industry aren't exactly making it any easier. The 5th Circuit Court recently ruled that the Department of Labor "overreached" its authority with its fiduciary rule, which would require all investment advisers to work in their clients' best interest when providing advice for retirement accounts. Even though the law was in the best interest of people looking to hire financial advisers, many in the industry — namely, those advisers who only suggested what was "suitable" so they could sell products and earn commissions — opposed it, because it posed a threat to their business model.
Right now, the fiduciary rule's future is up in the air. But there is good news: With or without the law, more financial advisers and planners choose to serve clients under the fiduciary standard. You just need to know where to look to find them. There are organizations within the financial services industry that are looking to make the road to finding a fiduciary adviser clearer and easier to navigate.
How Some of Today's Financial Planners Look Different Than the Traditional Financial Adviser
National networks of like-minded financial advisers are forming to help specific kinds of clients with their specific problems, while putting the best interests of those clients ahead of their own. They earn their money through fees the clients pay — not through commissions. Such networks include the National Association of Professional Financial Advisors, whose memberships are made up of fee-only planners.
If hourly planning is something you want instead, you could head to Garrett Planning Network to find a fee-only CFP® professional who offers advice on a more a la carte basis. Or you could search out a hyperlocal network if you want to form a relationship with a trusted adviser you can visit in person. San Diego Financial Advisors Network — which I belong to — is one such organization.
Another network I chose to join is the XY Planning Network. XYPN sets some stringent standards their members must meet. XYPN members must:
Be fee-only, meaning advisers don't sell products to or make commissions from their clients. The only way the adviser gets paid is through the fee for service the client pays directly.
Have the CFP® certification (to be listed on their Find an Advisor portal), which is considered a gold standard for education, training, expertise and ethics.
Sign a fiduciary oath and display it publicly.
Avoid asset minimums. In the past, many financial advisers who took a comprehensive approach would only work with you … if you had something like $1 million or more of investable assets. Members in XYPN don't have any asset minimums.
XYPN also encourages members to work with clients under 50, offer technology-forward services like the ability to meet virtually, and emphasize offering real, comprehensive planning as a core service (rather than focusing on investment management and throwing in planning as an "add-on").
All of these different financial planning networks help steer retirement savers toward advisers who are radically different from those of the past.
What the Next Generation of Financial Adviser Means for You
This is good news for investors and retirement savers. It means it's easier than ever to find a trusted financial planner who will put your interests ahead of all others to provide you with a solid financial plan and sound guidance for your situation.
It's time to stop thinking of advisers as people who will only pay attention to you if you already have millions in the bank, and know that there is a rising cohort of financial professionals who actually want to help you now, at any stage of your journey to build wealth. If you're ready to take your financial life to the next level, consider seeking out advisers in one of the networks mentioned above.
Then, before making a final decision, make sure any planner you talk with checks these boxes. They should be:
Fee-only
A fiduciary 100% of the time
A CFP®
Starts the conversation and process with planning instead of investing
Has a deep understanding of your specific situation and may specialize in helping people in your position, career or location
Is someone you relate to, enjoy speaking with and trust
If you can tick these off your list, you're likely in good hands.
This article was written by and presents the views of our contributing adviser, not the Kiplinger editorial staff. You can check adviser records with the SEC or with FINRA.
Founder and CEO, Define Financial
Taylor Schulte, CFP®, is founder and CEO of Define Financial, a fee-only wealth management firm in San Diego. In addition, Schulte hosts The Stay Wealthy Retirement Podcast, teaching people how to reduce taxes, invest smarter, and make work optional. He has been recognized as a top 40 Under 40 adviser by InvestmentNews and one of the top 100 most influential advisers by Investopedia.