Near Retirement? 5 Plans You MUST Have in Place
If you're racing toward retirement, you've got to prepare for some twists and turns. To make sure your money lasts and your family is cared for, you need to address these five challenges.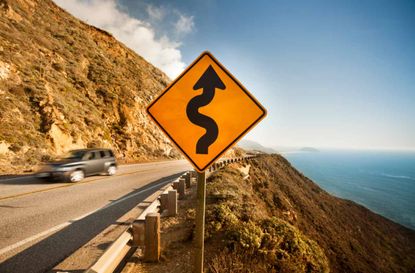 (Image credit: © Paul Giamou 2010)
The road to retirement is pretty straightforward — until you start getting close.
When you're about five years away, the financial world suddenly becomes a more complex place to navigate. You have to stay focused to avoid wrong turns, small ruts, big potholes and points of no return.
Perhaps you're already pumping the brakes, shifting slowly from accumulating more money to protecting what you already have. But if you're going it alone — or if your financial professional doesn't really know his way through this new land — you should probably stop and ask for better directions.
Subscribe to Kiplinger's Personal Finance
Be a smarter, better informed investor.
Save up to 74%
Sign up for Kiplinger's Free E-Newsletters
Profit and prosper with the best of expert advice on investing, taxes, retirement, personal finance and more - straight to your e-mail.
Profit and prosper with the best of expert advice - straight to your e-mail.
Many important decisions need to be made, including when to take Social Security, how to take your pension if you have one, how to structure your savings to make sure you don't run out of money, and how to hedge against taxes, inflation and long-term care costs.
At this point in your journey, you should be working with an expert guide — or better yet, a team of professionals experienced in retirement planning.
At our office, for example, our financial advisers can help any client, but we each have secondary, complementary strengths. Mine is taxes: I'm a CPA and former IRS agent. One of our advisers worked in the long-term care industry for 20 years. Another was in the insurance industry for 30 years.
We combine our expertise to map out a five-point plan that helps each client maneuver through his or her retirement challenges. It includes:
An income plan: Your No. 1 goal in retirement planning should be building a strategy that ensures you never run out of money. If you don't have a pension through your employer, your adviser can help you find ways to create your own safe and steady income stream.
A protection plan: Chronic illness, the death of a spouse and other unpredictable events can devastate your retirement goals. But there are new and increasing options available to help you preserve your savings.
A growth plan: When you're near or in retirement, it makes sense to reduce the risk in your portfolio. If the market experiences a downturn while you're making withdrawals, you may never recover. But once you've figured out your income needs, it's wise to put a portion of your money to work as a hedge against inflation.
A tax plan: Without the proper strategies in place, taxes can eat up your hard-earned nest egg. Most people believe their taxes will be lower in retirement, but that's not necessarily the case. Your adviser can help you find more tax-efficient investments, and then show you how and when to withdraw from those various assets.
A legacy and estate plan: If you want to make sure your family, friends and favorite charities are taken care of, it's critical that you document your desires. It's important to create — and regularly re-evaluate — your plan so that you don't burden your loved ones with those decisions and possible problems.
If your financial professional doesn't have a process to address these five key areas, it may be time to find someone who can. Look for an experienced team that can provide the focus, guidance and guardrails you'll need to get to and through retirement without losing your way.
Kim Franke-Folstad contributed to this report.

CEO, Harlow Wealth Management
Chris Harlow is a Certified Public Accountant and CEO of Harlow Wealth Management, serving metropolitan Portland and southwest Washington to help clients craft their financial strategies for retirement. Chris' past experiences have instilled in him a dedication to guiding clients through tax and retirement strategies. He has passed the FINRA Series 65 securities exam; holds life insurance licenses in Washington, Oregon and Arizona; and has his CPA license.