Baring Your Finances to Your Adviser
That's what it could feel like for some folks, and it could stop them from seeking retirement help. Financial advisers need to put themselves in their clients' shoes to appreciate the other side of the process.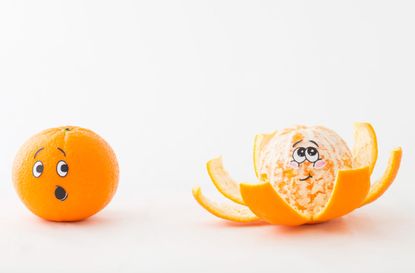 (Image credit: Copyright by Andreas Mann - This photograph is protected by copyright. Any use of this photograph is only permitted after written consent by the author.)
Next to one's health, perhaps nothing is so private as one's financial circumstances, and that can cause a problem for people who just can't open up and ask for the help they need to make a secure retirement plan.
For many people, the reluctance to engage a financial adviser may be due to fear or embarrassment. These emotions take many forms, but here are a few:
Fear of making a mistake
Reluctance to admit to having done a poor job doing it themselves
Fear of looking foolish
Over the course of my two decades as an adviser I've met lots of otherwise successful people who have done a poor job of managing their finances. Some struggled because of inattention while trying to do it themselves, others had bad experiences with unscrupulous or commission-motivated advisers.
Subscribe to Kiplinger's Personal Finance
Be a smarter, better informed investor.
Save up to 74%
Sign up for Kiplinger's Free E-Newsletters
Profit and prosper with the best of expert advice on investing, taxes, retirement, personal finance and more - straight to your e-mail.
Profit and prosper with the best of expert advice - straight to your e-mail.
As advisers, we must face the fact that our profession suffers from a perceived lack of integrity. A 2016 Gallup poll rated stockbrokers in the bottom third of professions in terms of trust, only slightly above car sellers and politicians. It doesn't help that some of Wall Street's largest firms have resisted efforts to broaden the fiduciary standard of care to include all adviser-client relationships.
Advisers should think about how prospective clients feel and take steps to make it easier for consumers to seek professional advice. Let's face it, an initial meeting with a financial adviser is akin to "financially disrobing" in front of someone they hardly know.
Here are some tips for both advisers and consumers on how to create an atmosphere that can help overcome the reluctance some may have in working with an adviser.
For advisers:
Offer complimentary consultations that add value, even if the person isn't a great fit for you. That value can be as simple as referring them to another capable adviser or providing them with notes from your meeting that outline key areas that they need to address.
Be transparent about fees and services offered. Think about shopping for a new TV. Think about the confusion one would experience if the price weren't listed on the display wall. Not knowing what something costs creates anxiety and initial lack of trust. In addition, far too many advisers market themselves as "financial planners" but lack the CFP credential.
For consumers:
Do your homework. The CFP Board and NAPFA offer valuable guides that help educate and inform consumers about how to seek an adviser.
Take ownership. Not sure where to start? Your public library can suggest books on personal finance (here are a few of my favorites), and many community colleges offer personal finance classes as part of their lifelong learning mission. Investing time to get an understanding of the basics helps make for a savvy consumer.
Remember, it's never the wrong time to do that right thing. The journey to financial independence begins with a step.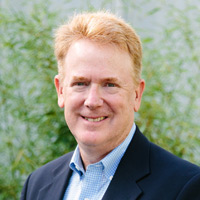 Managing Principal, Ark Royal Wealth Management
Mike Palmer has over 25 years of experience helping successful people make smart decisions about money. He is a graduate of the University of North Carolina at Chapel Hill and is a CERTIFIED FINANCIAL PLANNER™ professional. Mr. Palmer is a member of several professional organizations, including the National Association of Personal Financial Advisors (NAPFA) and past member of the TIAA-CREF Board of Advisors.