Mom's Shocking Diary Secret Triggers Estate Challenge by Daughter
Imagine you missed out on an opportunity of a lifetime because of something you just discovered that your mother did years before. Could you challenge her estate to get what you feel you deserve?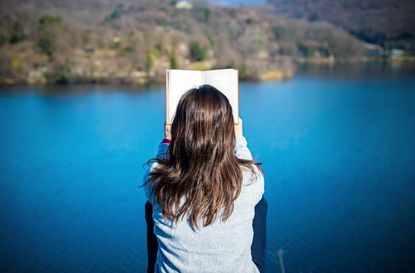 (Image credit: ueuaphoto (ueuaphoto (Photographer) - [None])
Shortly after a woman's death, her daughter learns that 25 years earlier her mom hid from her a priceless, potentially life-altering educational opportunity. Can anything be done now? Could a claim be made against her mom's estate, or is it too late?
We'll tell you the answer in a moment, but, first, let's travel back to 1992 and meet Celeste. She was a bright high school student who had a dedicated French teacher named Vicki.
Speaking perfect French with a flawless accent, Vicki brought this language to life, becoming characters from history, showing up one day dressed as Napoleon, the next as Marie Antoinette, taking her students to a French restaurant and inspiring them to compete in a local educational foundation's contest for a summer scholarship. The prize: one month studying in Lyon, France, all expenses paid.
Subscribe to Kiplinger's Personal Finance
Be a smarter, better informed investor.
Save up to 74%
Sign up for Kiplinger's Free E-Newsletters
Profit and prosper with the best of expert advice on investing, taxes, retirement, personal finance and more - straight to your e-mail.
Profit and prosper with the best of expert advice - straight to your e-mail.
As you guessed, Celeste entered the competition and won! Having the uncanny ability of mimicking Vicki's native accent, upon her return from France and meeting the foundation's judges at a reception, all were blown away by this California kid who sounded like a native speaker.
'I can't stand the thought'
The foundation's president sent a letter, addressed to mother and daughter, saying that "Celeste is gifted, and by accomplishing a major or minor in French, her incredible ability could lead to a job with the State Department, or in the business world, education, anywhere fluency in French is needed. We will pay for all expenses at any university she chooses to attend in France.
"We feel it our duty to do everything possible so that she can put this amazing ability to great use."
And her mom, how did she react to this offer, which could have changed the course of Celeste's life in so many ways? How should any parent who wants a good education for their child reply?
"Oh, no! I can't stand the thought of her moving away. She likes working with hair, and I am going to pay for her to attend cosmetology school," her mother wrote back, with these words in bold italics: "Leave Us Alone!"
"Mom never told me! I found it all by going through her diary," Celeste told me recently.
If you wonder whatever became of Celeste, well, Mom got her wish. She became a hairstylist, never left her hometown, got married at a young age, and has three adult daughters. She gave them all French names.
But Celeste never lost her interest in the language, studying on her own and even subscribing to French magazines. She reads my law blog and dropped by my office recently.
"Mom never told me about the offer to pay for my French studies, which was dated Aug. 1, my birthday, when I turned 18. I discovered all of this while reading her journal after she died two weeks ago. Mom wrote, 'Must hide this from Celeste. I know it is not right, but she would move away and leave me alone. Must do everything to keep her in town.'
"Mr. Beaver. I loved my mother. She just couldn't cope with the thought of being alone. Her will left almost all of her estate — $500,000 — to an animal shelter and grandchildren. Am I out of place in asking that some of that money be used so that I can study in France, even if it is just for a year or so? She denied me that choice, and I want to return!
"Perhaps I still would have cut hair, but I was cheated out of a chance to have a far different life."
File a claim against estate
We ran Celeste's story by attorney Kurt Van Sciver. His practice focuses on trusts and estates litigation.
I spoke with him, as he practices law here in Bakersfield, Calif.
"What a sad story, Dennis," Van Sciver said. "I mean, just think of all the possibilities which she was denied." "This is a compelling case."
Here are his recommendations:
As probate allows creditors to be paid before assets of the decedent are distributed to beneficiaries, it is critical that Celeste file a creditor's claim in the estate.
Celeste's legal position would be that her mother violated a duty toward her by wrongfully withholding the offer.
Once filed, the personal representative of the estate will then have an opportunity to review the basis of the claim and decide whether it should be granted or denied.
If the claim is denied, Celeste will then need to bring a separate lawsuit against the estate.
We gave that information to her with two additional recommendations: First, she must follow through on this as an example to her daughters of standing up to unfairness.
Second, to send us post cards from France.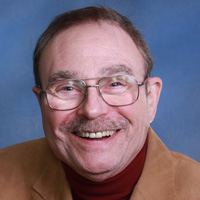 Attorney at Law, Author of "You and the Law"
After attending Loyola University School of Law, H. Dennis Beaver joined California's Kern County District Attorney's Office, where he established a Consumer Fraud section. He is in the general practice of law and writes a syndicated newspaper column, "You and the Law." Through his column he offers readers in need of down-to-earth advice his help free of charge. "I know it sounds corny, but I just love to be able to use my education and experience to help, simply to help. When a reader contacts me, it is a gift."