How Codicils Can Simplify Updating Your Will as Life Evolves
Writing a will is probably not something you want to do more than once. So, if things have changed since you finished the process, and you don't want to start over, you could consider crafting a codicil instead.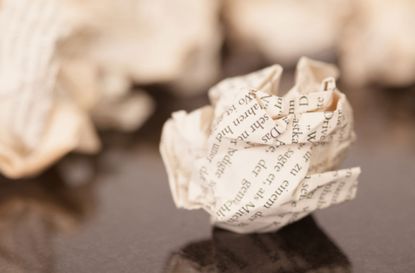 (Image credit: Richard Umkehrer)
Let's say you've written your will and expressed how you'd like your assets to be split among your heirs, but it's been a few years, and since then, things have changed. Perhaps your daughter graduated from law school, and you want to name her as your executor. Or maybe you've inherited your parents' home, or you've taken up car restoration and now own a cherry 1973 Corvette Stingray that one son loves and the other couldn't care less about.
Writing and executing your will is an indispensable piece of estate planning, but oftentimes, specific assets are overlooked or are subsequently introduced, or sometimes your wishes simply change.
You always have the option of rewriting your will. A "second draft" is a thorough solution to address any new issues that have come up, and the process can provide a valuable opportunity to rethink your choices with a new perspective. Generally speaking, your will should be rewritten after any major life event, such as a marriage, divorce or having children. But there is another option to consider – a codicil, which is well-suited to address very specific amendments to your will.
Subscribe to Kiplinger's Personal Finance
Be a smarter, better informed investor.
Save up to 74%
Sign up for Kiplinger's Free E-Newsletters
Profit and prosper with the best of expert advice on investing, taxes, retirement, personal finance and more - straight to your e-mail.
Profit and prosper with the best of expert advice - straight to your e-mail.
A codicil is a legal amendment to your will that serves as an update for one or potentially a few specific issues that you want to add or change. Codicils need to be executed in the same manner as your will, with requirements varying from state to state, and are typically physically attached to the will, as well.
For some of the examples mentioned above, a codicil could be written to reflect the updated wishes of the testator. If in retirement, and after you filed your will, you started restoring cars as a hobby and became quite good at it, you might consider writing a codicil to spell out your wishes for them. You might want to leave your Stingray to your son, your Mustang to your daughter and your 911 to the Humane Society. As long as you clearly describe what your wishes are and file the codicil in accordance with state requirements, your amended wishes will be included as part of your will.
A codicil can also be used to revise a particular aspect of your will, which, for one reason or another, has become outdated. A common example is that you want to change the individual you previously elected as executor of your estate. There are a number of reasons why someone might do this: Perhaps you moved to a new state and want to name a family member who lives nearby, or a child has earned their JD and now makes more sense to be executor than the sibling you had originally named.
A codicil might also make sense if you wish to bequest a specific family heirloom, like your grandmother's engagement ring, or a summer cottage that has special meaning to one but perhaps not all your children. If in your original will, you expressed that all your assets are to be split equally among your surviving children, disputes can arise as to whether these items should be liquidated or held onto and distributed as individual entities.
In the case of the engagement ring, if you want to bequeath it to one of your heirs for whom it holds particular significance, you will need to spell that out in either your will or a codicil. It's worth noting that not everything in an estate can be equally divided, unless all assets are liquidated. The key is to make sure that your personal wishes for your assets are accurately reflected in your will and/or codicil.
I always advise those who wish to make updates to their will to have a qualified attorney draft a new will or a codicil for you. The important thing is to be very specific about what you wish to change and to ensure that the document is executed per the requirements of your state of primary residence. When implemented properly, a codicil can be a useful tool to address specific aspects of your life which have changed subsequent to filing your original will.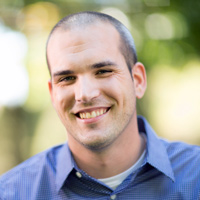 Managing Director - Wealth Planning, Waldron Private Wealth
Casey Robinson is the Managing Director of Wealth Planning at Waldron Private Wealth, a boutique wealth management firm located just outside Pittsburgh. He focuses on simplifying the complexities of wealth for a select group of individuals, families and family offices. Robinson has extensive experience assisting multi-generational families with estate planning strategies, integrating trusts, tax planning and risk management.