From Email to Precious Photos: Passing on Your Digital Assets
Some of your most treasured possessions could be virtual ones. You need a plan in place to pass them down.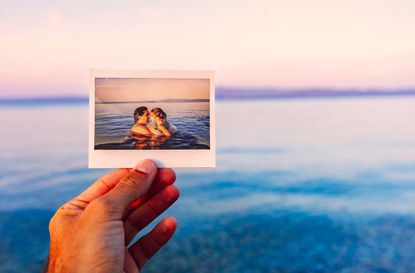 (Image credit: 2018 Ivan Jekichttp://ivanjekic.photography (2018 Ivan Jekichttp://ivanjekic.photography (Photographer) - [None])
When my grandmother passed away, one of the painful but necessary steps in the weeks that followed was sorting through her personal belongings. Our relatively small family identified the valuable items in her home, both monetary and sentimental, and discussed which ones we would take. Our task was simple because, much like others in her generation, everything she owned could be seen and touched.
Today's generations have much more to consider when leaving their estate to heirs. For example, the often-prized nostalgic family photos may no longer reside in an album or shoe box, but an online storage vault or cloud. In an increasingly high-tech world, your estate plan may need an update to include these digital assets. The good news is that with some simple planning and forethought, you can likely accomplish what you'd like to with your online and digital assets. But you need to make sure your wishes are known and your accounts can be accessed by your executor.
How to Start
Just as I recommend for all my clients, anyone can begin developing a digital estate plan by creating a list of all of their online accounts and a central repository for usernames and passwords. It's important to pass along accurate information, so check all usernames and passwords as you compile your list. There are numerous free and secure apps that can be used to accomplish this. Once you have compiled this list and aggregated your passwords, consider placing this list (or instructions for accessing a digital record) in a secure location, such as a safe deposit box, so your executor can access this when the time comes.
Subscribe to Kiplinger's Personal Finance
Be a smarter, better informed investor.
Save up to 74%
Sign up for Kiplinger's Free E-Newsletters
Profit and prosper with the best of Kiplinger's expert advice on investing, taxes, retirement, personal finance and more - straight to your e-mail.
Profit and prosper with the best of Kiplinger's expert advice - straight to your e-mail.
As you compile a list of online accounts, here are a few recommendations to consider and document for the various types of accounts.
Social Media
Each social media platform has its own policy and procedure to handle the death of a community member. Some will shut down your profile, while others will turn it into an online memorial. If you have preferences for how your accounts be handled after your passing, you should document that in a letter to your executor.
Online Storage
Online file storage is a very important asset to plan for and document as part of your estate plan. For many families, photos are one of the most cherished ways to capture and pass along memories of loved ones. One in three Americans now use online photo storage services. Without specifically directing your executor to pass these digital photos onto heirs, the companies may simply shut down your accounts and delete potentially years of precious memories captured in your stored photos. Take inventory of all your online storage and make plans for where and to whom those files should go.
Email
Just like online storage, without a written plan these accounts may simply be deleted after your death. If there are certain messages, folders or attachments you would like preserved and/or shared, this should be documented for your executor.
Financial Accounts
Over half of American adults bank primarily online, and many have accounts that are not tied to brick and mortar banks. Make sure to document the location of all your online bank accounts so that these assets do not get excluded from your estate distribution wishes. Again, providing your executor with login information will aid them and potentially increase the speed in which your estate can be settled.
Rewards Points/Miles
One final "asset" to consider in your planning is rewards points and miles issued from credit cards, airlines, hotel chains and other accounts. Each company and program is unique, but many do have beneficiary provisions so those hard-earned rewards can still be redeemed.
A best practice is to include in your estate planning documents who you would like these points to be left to just as you would with any other asset. Most importantly, just like your usernames and passwords, create a list of all your various rewards points so your executor will be able to easily locate them and begin the transfer process upon your passing.
Estate Planning Documents
Each state has different laws regarding digital assets and estate planning. Some states allow you to name a digital executor to specifically handle your online estate settlement. Other states, like Georgia, provide your executor with the right to access and control your online resources. In any case, speak with your estate planning attorney about what steps you need to take in your specific state to make sure that all your assets, including digital, are accessible and clear to your executor.
If you are like many of my clients, you may be surprised to learn that you need to take additional steps to plan for your digital assets. Just like all estate planning, it's important to document your wishes so that your heirs aren't left making decisions on your behalf or completely missing assets because they are unknown.
I'm certain that your estate looks nothing like your grandmother's; make sure your estate plan reflects the reality of our increasingly complex world.
Associate Wealth Adviser, CI Brightworth
Josh Monroe is a CERTIFIED FINANCIAL PLANNER™ practitioner and a Chartered Financial Consultant designee who listens actively and plans thoughtfully to help clients achieve their goals. He joined the CI Brightworth team in 2019 as a Financial Planner. Before CI Brightworth, Josh spent eight years at a leading insurance and investment firm in a variety of roles, including compliance and supervision. Josh is passionate about financial planning and making complex concepts easy to understand.