Your Estate Could Have a Serious Password Problem
Estate administration in the digital age requires having a strategy to share passwords to your computer, email and online accounts. Without that, things quickly get complicated.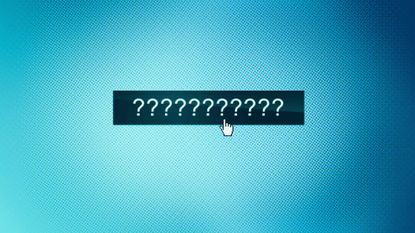 (Image credit: Getty Images)
When I was a young trust officer just getting started in this business 30-some years ago, estate administration was a much simpler process. Not only have estate planning techniques become more complex, but the way an executor gathers information about a decedent's assets has changed entirely.
Back when I started, a change-of-address card was sent to the post office and the decedent's mail began coming to my office. I would simply wait until I received the person's bank statements, brokerage statements and any other notifications, such as property tax statements or insurance premium notices.
However, times have changed, and now many customers receive financial statements electronically instead of on paper. Having online access to investments is a great convenience for us all, allowing us to check balances, place trades, transfer funds and a whole litany of other services that not long ago required the help of another human being. The downside to these advancements is that they can create a very difficult situation for a surviving spouse or executor trying to determine where the assets of a deceased person are held.
Subscribe to Kiplinger's Personal Finance
Be a smarter, better informed investor.
Save up to 74%
Sign up for Kiplinger's Free E-Newsletters
Profit and prosper with the best of expert advice on investing, taxes, retirement, personal finance and more - straight to your e-mail.
Profit and prosper with the best of expert advice - straight to your e-mail.
Complicating things even more are the complex passwords that are now common to access our computers, not to mention our online financial accounts. What is the first thing you are told about any password? Do not write it down! Again, this can create unintended consequences for an executor who needs to gain access to each account in order to marshal the assets and eventually distribute those assets to the heirs or trustees based on the language contained in the will.
This issue was recently in the news when the founder and CEO of a Canadian cryptocurrency exchange, QuadrigaCX, died unexpectedly in December of 2018. Gerry Cotten died having not shared the password to the exchange's cold storage locker, leaving $190 million in cryptocurrency belonging to the clients of QuadrigaCX totally inaccessible. Investors may never see their funds again. This is a very eye-opening example of how the security system designed to keep hackers out of an account can work against the owners of funds. It is unclear if the cryptocurrency held in the QuadrigaCX secure cold storage wallet will ever be recovered — and some have suggested that this story was devised to conceal financial wrongdoing on the part of QuadrigaCX's founder.
This is a very public and large-scale example of secure access, but it does highlight the need to provide a way for someone to access your data if you become incapacitated or pass away. There is no simple answer to this problem, but it is clear the issue isn't going away anytime soon. There are some actions you can take to help ensure that your assets and financial statements are accessible to your executor or surviving spouse in the event you die or become incapacitated.
The easiest, but least secure, is to simply provide your passwords to a trusted family member. They will need passwords to access your computer or smartphone. They will also need a password to access your email — which is where electronic financial statements are traditionally sent. As mentioned, this creates a potential security issue and also doesn't provide the trusted person with access to each individual financial platform, which would require each of those passwords to be written down or somehow saved and communicated to the trusted person. Many computer operating systems now save passwords to frequently visited websites, so it is possible that if a trusted person had access to your computer, they may also be able to gain access to your financial accounts.
Another simple option would be to write down and place all passwords in a safe deposit box. Your executor or guardian/attorney-in-fact through a power of attorney (in the case of incapacitation) can gain access to the safe deposit box and your passwords to access your computer, email and financial platforms. This option is somewhat safer than simply writing down and providing passwords to a trusted friend or spouse; however, it requires diligence to keep the list updated, as passwords change. It has been my experience that most people will not keep up with this burdensome process, and the passwords kept in a safe deposit box are almost always outdated. However, it is a way to provide access to your information if you are disciplined enough to keep the list current.
Lastly, the most secure and by far the most recommended way to safely and securely store passwords is the use of a digital wallet. Like a real wallet, a digital wallet keeps track of all your passwords across all your devices and does so in an encrypted file in the cloud. My favorite digital wallet is Last Pass (www.lastpass.com), but there are many others from which to choose. LastPass is a free app that allows you to safely and securely save all your passwords in a single place. Therefore, there is only one hurdle for an executor or surviving spouse to get over, and that is the password with which you access the digital wallet.
This would require that you keep a record of the master password somewhere, or perhaps you can agree with your spouse or trusted friend on a pattern of passwords. That could be anything that the two of you can easily remember, along with perhaps a few other characters. It will need to be something that can be remembered and not written down. Writing down and saving passwords should be avoided if at all possible.
As we continue to progress down this digital path, I believe there will soon be an even easier way to store and recover passwords to enable access to your financial data by either a spouse or executor in the event it is necessary to obtain the information. However, for now, I encourage you to engage in some strategy to ensure that your assets can be found, gathered and distributed per your wishes when the inevitable occurs.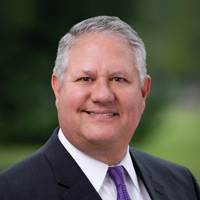 Market President, Argent Trust Company
David E. Redding, Market President and Senior Wealth Advisor at Argent Trust Company, helps clients navigate the complex world of estate planning, trust administration, wealth transfer and closely held business strategies. His 30 years of experience in the industry give him a depth and understanding to tackle real life problems faced by high net worth families as they plan for the transition of business interests and wealth to future generations.