Smart Ways to Save on Funeral Costs
From Costco caskets to cremation, there are steps you can take to avoid overpaying for a funeral.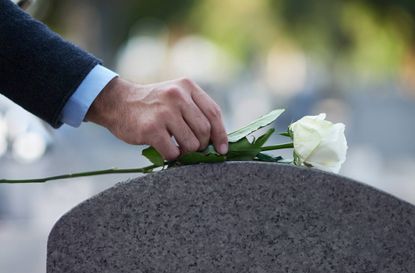 (Image credit: www.peopleimages.com)
After learning his father had a terminal illness and only a few months to live, Ed Howard tried to plan ahead for a funeral service, spending hours calling around to compare costs. But even though he's a consumer lawyer, he still got tripped up. He didn't realize until much later that Costco sells moderately priced caskets. He was also surprised by the pricing of headstone engraving, especially that it would cost by the letter. "I didn't even know to ask about that," says Howard, senior counsel for the Center for Public Interest Law, in San Diego.
Funerals can be one of life's largest expenses, costing an average of $7,000. But people often avoid thinking ahead about expenses, and they usually aren't in the mood to comparison shop just after a death. Instead, they face funeral spending decisions while consumed by grief and short on time, says Josh Slocum, executive director of the Funeral Consumers Alliance (FCA), a nonprofit advocacy group that promotes transparency in funeral pricing.
People typically choose a funeral home because it's close to where they live, their relatives used it the last time a family member died, or there's a possible religious or ethnic tie, FCA's surveys show. It's not the way people buy cars or appliances. "There's a complete lack of shopping behavior when it comes to funerals," Slocum says. Yet calling around can reveal huge price differences: In Burlington, Vt., for example, a cremation can cost anywhere from $900 to $3,500, depending on the funeral home, Slocum says.
Subscribe to Kiplinger's Personal Finance
Be a smarter, better informed investor.
Save up to 74%
Sign up for Kiplinger's Free E-Newsletters
Profit and prosper with the best of expert advice on investing, taxes, retirement, personal finance and more - straight to your e-mail.
Profit and prosper with the best of expert advice - straight to your e-mail.
And while the Internet has altered many consumer shopping habits, evaluating funeral home pricing still requires old-fashioned legwork. Since 1984, the Federal Trade Commission has required funeral homes to provide consumers with an itemized price list of services. A funeral home director must give you the list in person at the funeral home or quote it over the phone.
But the rule doesn't require that funeral homes post the price lists on their websites, except in California. That can make comparison shopping difficult. Only 16% of funeral homes posted their full price lists online, the FCA and the Consumer Federation of America found in a recent survey of 193 funeral homes in 25 cities.
Avoid Overpaying for Funerals
Still, there are ways you can avoid overpaying for funeral services. Start by thinking ahead. While it may be uncomfortable, ask family members about their wishes, such as where they would like their services to be held and who they would choose to speak at their funeral. And share what you want for your own service.
The Funeral and Memorial Information Council, an association that represents the funeral industry, has tips and a checklist of questions at talkofalifetime.org. For instance, use a photo album to prompt a discussion with a parent or spouse about what is important in life and how he or she might want to be remembered. Knowing your loved one's wishes in advance may help when you are pressed for time following a death. "The most important thing is to talk to your loved ones," says Pasquale Folino, an owner of Thomas L. Neilan & Sons Funeral Home, in New London, Conn.
Understand the options. You or a loved one can choose anything from a basic cremation to a long wake before a funeral. You can keep the body at home for visitation or hold a funeral home viewing. The FCA lists a four-step funeral planning process at funerals.org.
Don't feel guilty if you have a modest budget, Howard says. "Don't ever get caught up in 'It's what she would have wanted' if that means going into debt or causing your living family financial hardship," he says.
Shop around. Call or visit several funeral homes and insist on seeing complete price lists. Don't make a decision until you have at least three quotes to compare, Howard says. The FTC has a sample funeral price list, as well as a checklist you can print out and take to funeral homes. Type in "funeral checklist" in the search engine at consumer.ftc.gov.
A basic services fee from a funeral home should include items such as funeral planning, securing the necessary permits and copies of death certificates, and coordinating the arrangements with the cemetery or cremator, the FTC says.
Some services are optional, such as a funeral home viewing and embalming. Keep in mind that embalming is rarely required by law, and the FTC and some state regulators require that funeral directors tell you this. You often can save hundreds of dollars by not embalming. Ask if you're being charged an additional service fee for flowers, obituary notices or other services from outside vendors.
Check funeral home websites. You may find some with complete price lists or other resources. Michael Neal, owner of William G. Neal Funeral Homes, in Washington, Pa., says his prices have been online for more than a decade. People can use that price information to plan ahead—researching the cost of services, putting a loved one's wishes in writing and saving money in advance. "People are more sophisticated online and they're doing the research anyway," he says. "Why not help them to make good decisions?"
Evaluate packages carefully. Funeral homes sometimes bundle their services, such as a basic funeral combined with a viewing and graveside ceremony. Ask for an itemized price breakdown, so you can compare it with packages offered by other funeral homes.
An average casket costs $2,000, but some can run as high as $10,000, the FTC notes. Request a complete price list for all caskets. If you buy one from somewhere else, the funeral director is required to accept it, without charging you. Costco, for example, lists a casket that costs just under $1,000 on its website and that can be shipped to most states.
Some Funeral Consumers Alliance affiliates can provide a local funeral home price survey to help compare prices. Check www.funerals.org/local-fca. Or use Parting.com, a funeral home price comparison website.
Be careful with prepaid plans. If you want to pay months or years in advance, be sure to check that a funeral home's prepaid plan will cover the entire cost, even if prices eventually increase. Some plans guarantee a price, but many do not. Also be sure you understand what will happen to your money if the funeral home goes out of business or is bought by another funeral home.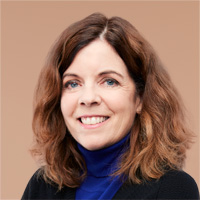 Associate Editor, Kiplinger's Retirement Report
Mary Kane is a financial writer and editor who has specialized in covering fringe financial services, such as payday loans and prepaid debit cards. She has written or edited for Reuters, the Washington Post, BillMoyers.com, MSNBC, Scripps Media Center, and more. She also was an Alicia Patterson Fellow, focusing on consumer finance and financial literacy, and a national correspondent for Newhouse Newspapers in Washington, DC. She covered the subprime mortgage crisis for the pathbreaking online site The Washington Independent, and later served as its editor. She is a two-time winner of the Excellence in Financial Journalism Awards sponsored by the New York State Society of Certified Public Accountants. She also is an adjunct professor at Johns Hopkins University, where she teaches a course on journalism and publishing in the digital age. She came to Kiplinger in March 2017.