How to Plan Your Own Funeral
The best way to plan your funeral is to do it yourself, even if you won't be there. Your loved ones will be eternally grateful.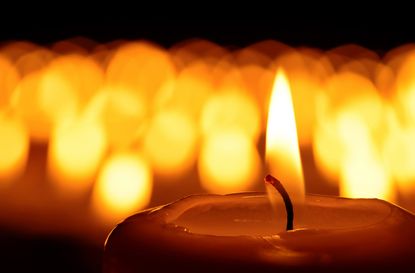 (Image credit: Smileus)
Americans are rethinking how they observe their demise. Not so long ago, a proper funeral consisted of a viewing (usually with an open casket) or visitation one day, followed by the funeral service another day, followed immediately by the procession to the cemetery. But last year, nearly half of Americans who died were cremated, according to the Cremation Association of North America, and the number is expected to keep growing. That allows families to forgo the traditional trappings and hold a memorial event whenever, wherever and however it suits them.
The trend reflects economic and cultural shifts, says Josh Slocum, executive director of the Funeral Consumers Alliance, in South Burlington, Vt. Americans can expect to move an average of 11 times over a lifetime, and many of us may no longer know anyone in the town where we grew up. Our adult children may be spread far and wide, and fewer of us belong to a church, synagogue or mosque, or even claim a religious affiliation.
Meanwhile, the desire to personalize the funeral or memorial service has intensified, and funeral homes and other purveyors of death services are all over it. For starters, many people substitute the euphemistic celebration of life for funeral. Funeral homes will help you celebrate your life with multimedia presentations and even live-stream video of your funeral. You can have your casket, if you choose burial, outfitted with almost any type of insignia, including your favorite sports team. Your ashes, if you choose cremation, can be turned into a diamond through heat and pressure, pre-planted with a tree or flown into space.
Subscribe to Kiplinger's Personal Finance
Be a smarter, better informed investor.
Save up to 74%
Sign up for Kiplinger's Free E-Newsletters
Profit and prosper with the best of expert advice on investing, taxes, retirement, personal finance and more - straight to your e-mail.
Profit and prosper with the best of expert advice - straight to your e-mail.
One caveat: Sure, it's your party, but you won't be there. A good funeral is one in which you give your loved ones space to laugh and cry if they want to. "Funerals help the living make sense of a tear in the fabric of their lives," says Gail Rubin, a "certified funeral celebrant" and author who helps plan and lead funerals.
A good funeral is also one that you plan before you die. Imagine planning a wedding in three or four days. Now add grief. That's the stressful experience your family may face if you don't plan ahead, says W. Ashley Cozine, of the Cozine Memorial Group, in Wichita, Kan. If you set a budget and put aside funds, arrange the details and share your wishes with your family, you can save them expense and stress after your death—and allow them to both grieve your passing and celebrate your life.
Plan Your Last Hurrah
If your loved ones don't know what you want, they may feel compelled to overspend on the funeral they imagine you would have wanted. You can ease your family's angst by answering these questions in advance:
Will your body be buried, cremated or donated to science? You can't really plan your funeral until you answer that question (keep reading).
Will you have a funeral service or a memorial service? You can have a funeral service (with or without your body) at a funeral home, your church or synagogue—in fact, anywhere you want. For example, the Sagel Bloomfield Funeral Home, in Rockville, Md., directs clients to about a dozen attractive venues that they can rent for an average cost of $550. A related question: Do you want a viewing of your body? It can be held at home, at the funeral home or crematory, or at the graveside. A memorial service (usually associated with cremation) can be held anywhere and anytime. Some families get creative with the location, booking a place that has meaning for their loved one.
What's the budget? Unfortunately, prices vary wildly. In 2015, the Funeral Consumers Alliance and the Consumer Federation of America (CFA) conducted a national survey of 15 funeral homes in each of 10 cities and found that the cost of a traditional, full-service funeral ranged from $2,580 to $13,800. Because of the relatively small sample in each city, the actual price range is even greater, says Stephen Brobeck, the CFA's executive director. Funeral homes don't compete on price because survivors, driven by the immediacy of a death and their emotions, typically don't shop around.
Is your family on board? Discuss your wishes with your spouse and your family. What are their needs and wants? Consider whether your plan will be meaningful to them or feel more like a burden.
What Remains
Ashes to ashes, dust to dust—we all end up in the same state of decomposition. The difference is how fast we get there. With immediate burial, you get there a little slower. The funeral home picks up the body, refrigerates it and places it in a casket purchased by your family before it delivers the casketed body to the cemetery for burial. Funeral homes often require embalming, which delays decomposition by one to two weeks, to keep a body presentable for a public viewing. But if you don't have a viewing, the funeral home can't force you to pay for it. States don't require embalming except in special cases, and even then refrigeration or a sealed casket may suffice.
With direct cremation, the funeral home cremates the body on site or sends it to a crematory, then gives the ashes to your family in a simple plastic or wooden box, unless you've bought an urn. If you want to provide a specific place for family and friends to visit, you can have your ashes placed in a niche wall, a small burial plot or a conventional plot. Or you can have your family scatter your ashes in a favorite place (but check local rules first).
Disposition of the body is the priciest funeral home service. The national survey showed that prices vary widely—from $649 to $7,595 for direct cremation, and from $640 to $6,800 for immediate burial.
Your body or cremated remains can be entombed above ground in a lawn crypt or a mausoleum or interred below ground in a single- or double-depth plot. Make sure that a cemetery allows the type of memorial marker you prefer. Choose a cemetery that will maintain the cemetery in perpetuity (not all do), in which case it will place part of your purchase price—from 5% to 20% of the cost of a plot—in a state-mandated trust fund.
The cost of a plot—you guessed it—also varies widely, from $200 to $900 in publicly owned cemeteries, and from $1,000 to $5,000 or more in private ones, according to Costhelper.com. Many cemeteries post price lists on their websites. Even if you buy your plot in advance, the cemetery will charge other fees at the time of burial, such as for opening and closing the grave or installing a headstone. Most cemeteries require that a casket be placed in an outer burial container (typical cost: $1,300) to keep the ground level over time. "Green" cemeteries don't require coffins or containers and often provide burial in a more natural setting (see Green Burial Council's website).
Veterans and their spouses can be buried free in one of 135 national cemeteries with available space but they'll still incur the cost of a cremation or a funeral home's services. The wait time for a burial or inurnment at Arlington National Cemetery is four months after the veteran's death.
Shop Before You Drop
Shopping for a funeral is a lot like buying a car. You choose the base model—burial or cremation—and then add options. The extra services are how a funeral home makes money, and it will sell you as many as you're willing to buy. If you aren't certain which services you want, chat with the experts, such as a funeral director (go to the National Funeral Directors Association website, click on "consumer resources" and "find a funeral home"), a clergy member, a funeral celebrant or a "death midwife" (go to the National Home Funeral Alliance's website and click on "get assistance").
Most families choose a funeral home that's close to home—often the one their family and neighbors have used for years—but don't let that stop you from shopping around. At the very least, you will be better prepared to negotiate with your neighborhood funeral home. Prices within a metro area vary a lot for the same services. For example, in Orange County, Calif., the cost of cremation runs from $549 at one funeral home in Anaheim to $3,540 in tony Newport Beach. Make sure you are within a funeral home's service range and you won't be charged an extra transportation fee. To begin shopping, check a recent price survey from a local chapter of the Funeral Consumers Alliance or visit Parting.com, where you can search for funeral homes by ZIP code and service type and get prices.
Funeral homes generally offer packages of services, but the Federal Trade Commission's "funeral rule" requires them to publish an itemized general price list, too. Funeral homes must give you the list if you visit (or provide prices over the phone), and they often post packages and price lists on their websites (California requires that). However, the national price survey found that three-fourths of funeral homes failed to fully disclose prices on their websites, and 16% of those failed to fully disclose prices in response to a follow-up e-mail or phone call.
A package may cost less than the sum of the individual items, but it saves you money only if you want everything that's included. You can ask a funeral home to exclude specific items, but the funeral home will always charge a basic services fee (a median cost of $2,000 in 2014, according to the National Funeral Directors Association).
Packages often exclude a casket, which runs about $2,000, on average, but can range from $600 for a plain pine one to $24,000 for a solid bronze model with gold-plated hardware. You can shop online at Costco and Walmart and pay as little as $950 for a casket made of steel. The funeral rule requires a funeral home to accept a casket that you've bought elsewhere—or built—without charging an extra fee.
After you identify a few prospects that have the services you want, call for an appointment. Are you comfortable referring your family there? If your plan includes a visitation or service at the funeral home, are the public spaces attractively decorated? If you feel as if you're getting the hard sell, move on.
Ways to Pay
After you've set a budget for your funeral, you can prefund it with a "payable on death" account (also known as a Totten trust) at your bank or credit union. As trustee, you can tap the funds in an emergency, collect the interest and change the beneficiary. When you die, your beneficiary collects the balance.
If you have a life insurance policy, many funeral homes will accept an assignment of a portion of the proceeds, signed by your beneficiaries. Or you can buy a burial or final-expense insurance policy for the amount you need, but the price will be high for the relatively low level of coverage.
You can also buy a "pre-need" plan from a funeral home that locks in all or part of the cost of your funeral at today's prices. Some consumer protections are built-in: Rather than pay the funeral home directly, in most states you must buy an insurance policy with the funeral home named as the beneficiary or stash the money in a state-managed trust fund. But the Funeral Consumers Alliance recommends against prepaying because of the financial risks to you and your survivors. For example, if you move or cancel your plan, you may not receive a full refund. If you buy an insurance policy with the funeral home as beneficiary and you die during the first few years that you pay premiums, most insurance companies won't pay the full benefit—or anything at all. Also, your family will have some out-of-pocket expenses, such as the cost of death certificates, placement of obituaries in newspapers, and an honorarium for an officiant. If you feel pressure to prepay, find another funeral home.
Protect Your Plan
Don't lock your plan away in a safe-deposit box. Rather, keep it on file with the funeral home you've chosen, which you can do without prepaying, and give a copy to one or all of your children or a legal representative. Periodically update your plan, especially if your circumstances change.
The Funeral Consumers Alliance publishes "Before I Go, You Should Know," a spiral-bound funeral planner ($15 at Funerals.org). While you're at it, begin collecting and writing down the information required for your death certificate and obituary. A funeral home can provide a worksheet, or you can search online for one for your state. It's your life, and you may know things that no one else will after you die.
Donate Your Body?
Donated bodies are used by medical schools to help students understand the human body. People who make whole-body donations "are training tomorrow's physicians," says Paul Dudek, executive vice president of the Anatomical Gift Association of Illinois, which manages body donations for medical schools in the state. There's a practical benefit, too. The institution that accepts your donation will provide cremation at no cost. Cremated remains are returned to the family when research is completed, which can take up to two years.
Check with medical schools in your area to see whether they accept whole-body donations (here's a good list of programs in the U.S.). Once you've filled out the registration forms and other paperwork, give copies to family members so they know your wishes ahead of time, because if your body isn't transported within hours after death, it may not be usable.
Some medical facilities will pick up the body if the death occurs within a specific geographic area. For example, the Cleveland Clinic will pay the cost of transportation within a 100-mile radius. If the recipient of your donation doesn't provide transportation, make arrangements with a local funeral home. The funeral home can also help you come up with a backup plan—such as cremation—if the donation is rejected. In general, medical schools won't accept bodies if the deceased had a communicable disease or a systemic blood infection. Bodies may also be rejected if the donor was obese. Even bad weather could derail a donation if it delays transportation of the body.
In most cases, organ and tissue donors can't be whole-body donors (although some medical schools will accept eye donors' bodies). If you're interested in donating your organs, go to Organdonor.gov.
Kiplinger's Sandra Block contributed to this report.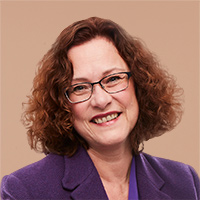 Contributing Writer, Kiplinger's Personal Finance
Esswein joined Kiplinger in May 1984 as director of special publications and managing editor of Kiplinger Books. In 2004, she began covering real estate for Kiplinger's Personal Finance, writing about the housing market, buying and selling a home, getting a mortgage, and home improvement. Prior to joining Kiplinger, Esswein wrote and edited for Empire Sports, a monthly magazine covering sports and recreation in upstate New York. She holds a BA degree from Gustavus Adolphus College, in St. Peter, Minn., and an MA in magazine journalism from the S.I. Newhouse School at Syracuse University.