The Best Financial-Planning Options for Single Savers
At this stage of life, a robo adviser with a low minimum asset requirement may be sufficient, but you might also consider a financial planner who charges a flat fee or by the hour for extra help with broader planning.
To help you decide what kind of financial advice is best for you, see if your situation is similar to this hypothetical client:
Kiplinger's Guideto the Financial Pro Marketplace
A single, 34-year-old woman (let's call her Kelly) has $100,000 in her 401(k) plan. She just received a $50,000 inheritance from her grandmother. Her goals include budgeting, saving for retirement, paying off student loans and building an emergency fund.
At this stage, a robo adviser with a low minimum asset requirement may be sufficient. For extra help with broader planning, Kelly could consult with a financial planner who charges a flat fee or by the hour.
Subscribe to Kiplinger's Personal Finance
Be a smarter, better informed investor.
Save up to 74%
Sign up for Kiplinger's Free E-Newsletters
Profit and prosper with the best of expert advice on investing, taxes, retirement, personal finance and more - straight to your e-mail.
Profit and prosper with the best of expert advice - straight to your e-mail.
Robo Adviser
Betterment, which requires no minimum account balance and charges a low annual fee of 0.25% of assets managed in its Digital plan, could be a great choice for any portion of the inheritance to be invested in taxable accounts or in a traditional or Roth IRA. Based on clients' input about their financial situation and goals, Betterment designs a portfolio of inexpensive exchange-traded funds. The service includes tax-efficient investing strategies and automatic rebalancing, plus access to advisers who can answer broad financial questions through Betterment's mobile app. With a $100,000 minimum, you can use the Premium service, which charges a 0.4% annual fee and includes unlimited access to CFPs via phone, e-mail or Betterment's mobile app.
Another option is Wealthfront, which offers taxable brokerage accounts, traditional and Roth IRAs, and 529 college-savings accounts, invested in low-cost index funds. Like Betterment, Wealthfront considers your financial situation and goals to formulate a portfolio and includes automatic rebalancing and tax optimization. Wealthfront requires a $500 minimum balance, and it charges 0.25% of assets managed.
401(k) Help
Depending on where her 401(k) is invested, Kelly may be able to get a free checkup. With employers that offer 401(k)s from Vanguard and elect to include the free Personal Online Advisor service, for example, plan participants can take advantage of custom recommendations on contributions, asset allocation and investments. Plus, clients can get analysis of their entire investment portfolio, including how other income sources, such as a pension or Social Security income, play into their overall retirement plan. Kelly could enter information about her inheritance to get advice on how to handle it.
Employers can also opt to include Vanguard's Managed Account Program, which takes the extra step of managing your 401(k) portfolio, including regular rebalancing and quarterly progress reports. The fee is tiered, starting at 0.4% annually for the first $100,000 of assets and dropping to 0.1% for the portion of the balance higher than $500,000. Both Personal Online Advisor and the Managed Account Program are powered by Financial Engines, which also has relationships with Fidelity and T. Rowe Price, as well as many Fortune 500 companies that include its advisory services in their employee benefits packages.
Fee-Only Financial Planner
A certified financial planner can cover all the bases, helping Kelly manage her cash flow and decide what to do with her inheritance. Because she has student loans and still needs to build an emergency fund, for example, a planner can help her weigh how best to allocate her extra cash. A planner can also alert her to any other needs; as a single person relying on only her own income and without large assets to fall back on, she may want to have disability insurance, for example. A planner may review her 401(k) allocation and advise whether and how she should invest in an IRA or brokerage account.
A one-time consultation with a planner who charges by the hour or with a flat fee may be enough to set Kelly on course; she could search for a CFP through the Garrett Planning Network, whose planners require no asset minimums for hourly services. Or she could turn to the XY Planning Network, whose planners require no asset minimums and include the option of a monthly subscription fee (many also offer hourly options). XY planners may offer a basic review and initial plan for as little as $500 to $1,000.
XY planners will also meet with clients over the phone or through a video chat. The virtual option could be especially beneficial for people who live in remote areas or who want a planner who fills a certain niche. For example, Jane Yoo, a fee-only CFP and XY Planning Network member in Oakland, Calif., focuses on high-earning professional women who don't yet meet big portfolio minimums.
If you can't personally identify with the above scenario, perhaps one of these examples is a better match: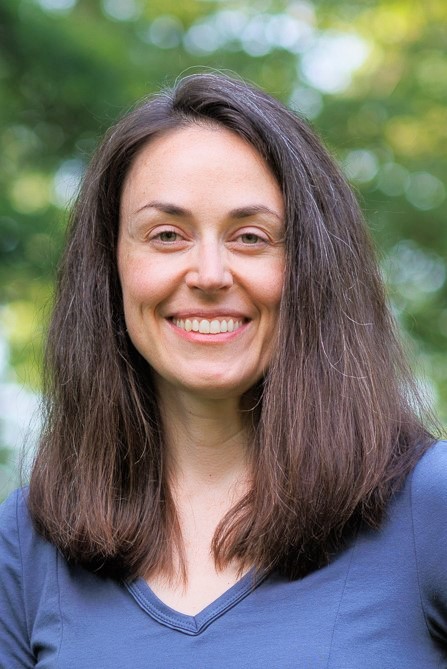 Editor, Kiplinger Personal Finance magazine
Lisa has been the editor of Kiplinger Personal Finance since June 2023. Previously, she spent more than a decade reporting and writing for the magazine on a variety of topics, including credit, banking and retirement. She has shared her expertise as a guest on the Today Show, CNN, Fox, NPR, Cheddar and many other media outlets around the nation. Lisa graduated from Ball State University and received the school's "Graduate of the Last Decade" award in 2014. A military spouse, she has moved around the U.S. and currently lives in the Philadelphia area with her husband and two sons.