Find the Right Financial Advice at the Right Price
The best financial adviser for you should work to serve your unique needs.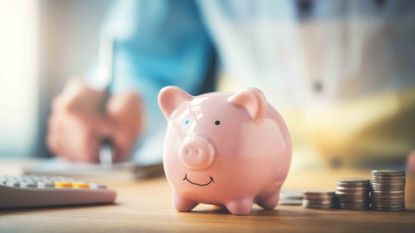 (Image credit: Getty Images)
Thanks to technology and regulatory reforms, the financial advice industry is undergoing a tectonic shift. You now have more options if you're seeking advice from a planner who is committed to looking out for your best interests. And if you shop hard enough, you can find that advice for a lower cost. If you don't require a lot of hand-holding, you can get guidance on how to invest your retirement savings for less than the cost of a Broadway show. Need a real live planner to help you manage your student loans or talk you off the ledge every time the market hiccups? You may be able to find one for less than you pay for your monthly cable bill.
If you're digitally savvy and primarily want help with investments, robo advisers such as Betterment and Wealthfront will put together a portfolio of low-cost funds, based on your time horizon and risk tolerance, for about 0.25% of the amount invested.
Suppose you want a dedicated adviser you can call when you experience a major life change or you need to be talked out of investing your retirement savings in bitcoin. One option for people with deep pockets is a money management firm that manages your portfolio. You may need $1 million in investable assets, and you'll typically pay an annual fee of at least 1% of assets under management. A money manager may also include free financial planning.
Subscribe to Kiplinger's Personal Finance
Be a smarter, better informed investor.
Save up to 74%
Sign up for Kiplinger's Free E-Newsletters
Profit and prosper with the best of expert advice on investing, taxes, retirement, personal finance and more - straight to your e-mail.
Profit and prosper with the best of expert advice - straight to your e-mail.
Another option is a brokerage firm that sells products on commission. Ameriprise Financial, with 10,000 advisers across the U.S., has no minimum investment requirement for brokerage accounts, but clients who purchase mutual funds offered by Ameriprise pay a front-end sales charge of up to 5.75%. Ameriprise advisers are also compensated for selling 529 college-savings plans, variable annuities and other products. Edward Jones, with more than 15,000 advisers around the country, also charges commissions on its brokerage accounts, and many of its funds also carry up to a 5.75% front-end load.
A major drawback of this type of arrangement is that the adviser is rewarded for selling investments that generate the highest commissions and fees, even if they're not the best choice for you. The Securities and Exchange Commission recently charged Ameriprise with selling retirement-account customers high-cost mutual fund share classes when less-expensive share classes were available. In a settlement with the SEC, Ameriprise refunded payments, plus interest, to the affected customers and switched them to the lowest-cost share class for which they were eligible. Concern about potential conflicts of interest, particularly among advisers who receive commissions, was the impetus for the Department of Labor's fiduciary rule.
Conflict-Free Advice
You can avoid conflicts by working with a certified financial planner. CFPs must put your interests first, and they may charge by the hour or base fees on a percentage of your assets. In the past, these planners were often unaffordable for people who didn't have a lot of money to invest, but that's changing, too. For example, advisers with the Garrett Planning Network typically charge from $180 to $300 an hour. Some regions of the country have no Garrett planners, but interest among advisers is growing. "We're seeing a huge escalation in new members this year," says Sheryl Garrett, founder of the network. "The public is pushing the industry in the right way."
Similarly, XY Planning Network, founded by Kitces and fellow CFP Alan Moore, focuses on providing fee-only advice to Generation X and Y clients. There are no minimums; clients have the option of paying a monthly fee, ranging from about $75 to $200.
Other planners are looking for new ways to structure their fees. Jonathan McQuade, a fee-only CFP in Austin, Texas, charges separately for financial planning and investment management. For planning, he charges a fixed fee that ranges from $150 to $500 a month. For investment management, he charges 0.75% of assets. McQuade says his system emphasizes the value of overall financial planning, which he says is often treated as an afterthought to portfolio management.
Some fee-only advisers base their fees on clients' net worth rather than the amount of money they have invested. Justin Harvey, a CFP and president of Quantifi Planning, in Philadelphia, charges an annual fee of 1% of his clients' income and 0.5% of their net worth, which covers both investment management and financial planning. He says the model allows him to work with clients—many of whom are physicians—who have high earnings but not a lot of savings. "I can get fairly compensated, and they can get the nuanced, detail-oriented planning help that they need," he says. Look for a fee-only planner at the website of the National Association of Personal Financial Advisors.
As hybrid financial services proliferate, advisers who fail to offer comprehensive financial advice at a competitive price risk losing business. After working with a traditional adviser for more than a decade, Ken Chin-Purcell, 57, decided to move his money to Empower, a hybrid service that combines digital financial tools with human advisers. Empower matches investors with one of about a dozen portfolio strategies, which may include a mix of individual U.S. stocks plus exchange-traded funds for fixed-income and alternative investments. Chin-Purcell pays Empower less than 1% of assets managed, compared with 1.3% for his previous adviser, and he has access to a dedicated CFP. They talk on the phone every two weeks or so.
To help you decide what kind of financial advice is best for you, we've come up with options for three hypothetical clients at three different stages of life:
Understanding the Alphabet Soup
Financial advisers come with a wide array of designations, and some play multiple roles. These are the advisers and services we shopped for three hypothetical clients.
A certified financial planner (CFP) may address a range of planning needs, such as budgeting; saving for retirement and other goals; estate and tax planning; and allocating or managing investments. CFPs may be paid by the hour, by the project, on a subscription or retainer basis, as a percentage of investment assets under management, or some combination. CFPs must act as fiduciaries, putting their clients' best interests above their own. Among other requirements, a CFP must pass an exam on personal financial planning and have 4,000 hours of apprenticeship with a CFP or 6,000 hours of professional experience.
In the realm of investment advice, a registered investment adviser (RIA) is registered with the Securities and Exchange Commission or state securities regulators, has passed examinations, and must act as a fiduciary. Such advisers, also called money managers, often charge a percentage of the assets they manage for you.
A broker-dealer sells securities, such as stocks and mutual funds. Brokers typically earn commissions on investment transactions. Larger brokerage firms often have an advice division, in which representatives may act as brokers, RIAs and planners.
We also took a look at robo advisers, which rely on computer algorithms to formulate and manage a portfolio based on your financial situation and goals. Robos typically cost less than traditional money managers. Some robo advisers offer hybrid services, incorporating, say, phone access to an investment adviser or CFP to answer questions.

Senior Editor, Kiplinger's Personal Finance
Block joined Kiplinger in June 2012 from USA Today, where she was a reporter and personal finance columnist for more than 15 years. Prior to that, she worked for the Akron Beacon-Journal and Dow Jones Newswires. In 1993, she was a Knight-Bagehot fellow in economics and business journalism at the Columbia University Graduate School of Journalism. She has a BA in communications from Bethany College in Bethany, W.Va.