Two-Thirds of Americans Have Inadequate Insurance. I Was One of Them.
If you've had the same insurance policy for many years, you may find yourself knee-deep in trouble when disaster strikes.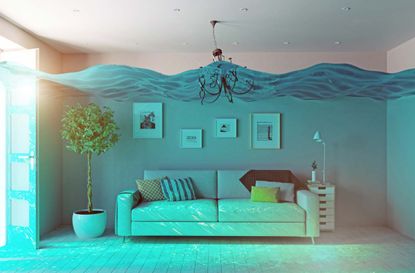 (Image credit: vicnt)
In October, I took my family on a trip to Europe. While waiting for our return flight from Paris to Detroit, I received a frantic call from our housekeeper.
"I just walked into your house," she said, "and there's a river running through it."
The pipe providing water to our refrigerator broke. Located in the ceiling above our kitchen, it had run unabated for the entire weekend, pooling down through the ceilings, the walls and underneath our wood floors.
Subscribe to Kiplinger's Personal Finance
Be a smarter, better informed investor.
Save up to 74%
Sign up for Kiplinger's Free E-Newsletters
Profit and prosper with the best of expert advice on investing, taxes, retirement, personal finance and more - straight to your e-mail.
Profit and prosper with the best of expert advice - straight to your e-mail.
Our house is a 20-year-old, large modified ranch, and most of the main level was a total loss. We lost floors, cabinets, appliances, carpeting and furniture to the tune of $350,000.
Imagine if I had the wrong insurance and this disaster was wrongly or not covered.
One year ago, that would have been the case.
In 2016 — after reading a piece about being wrongly insured — I did an extensive review of my insurance coverages with my colleague and our insurance specialist, Ari Fischman. In doing so I discovered that, generally speaking, I was overpaying to be wrongly insured. I had too low of a deductible (which bumped up my premiums unnecessarily), had poor overall coverage if something major happened and was with the wrong carrier.
The insurance change I ended up making did mean an increase in the cost of my coverage. However, I had been with my old insurance company, and basically under the same policies, for almost two decades, ever since I bought my home. Thankfully, I made the switch, or else I would have been in bad shape.
The surprising thing about my inadequate coverage is that I was among the nearly two-thirds of homeowner insurance payers lacking in quality coverage. Blanket coverage — which is bundled coverage for a variety of valuables under one policy — may be adequate to cover most people's needs, but it does not include the levels of coverage that best suit those with more complex risk associated with wealth accumulated over decades of earning.
For anyone who accumulates wealth over a lifetime, their insurance needs change. What is adequate coverage in your 20s, with a starter home, young kids and an inexpensive car, will be different than the coverage you need in your 50s, with an expensive home, wine collection and expensive cars. Insurance audits are important to make sure you have the coverage that meets your current, and ever-changing, needs.
So, how do you choose the right insurance agent? First, take a realistic look at your circumstances and what you have accumulated over the years. Does your current insurance agent have the reputation, expertise and capabilities to effectively provide the insurance that meets your net worth? Or do they provide general coverage without taking a look at your specific coverage needs?
Finding the right coverage that suits your lifestyle is crucial and is worth shopping around for. Most of the time, the agent does not need more than the information on your current policy and some of your time to conduct a brief interview. The insurance agent should ask about your various assets to ensure that you have accurate coverage and go over the policies so you know what's included. According to a J.D. Power and Associates study, more than half of homeowners do not have a clear understanding of their insurance coverage. Make sure you do.
It's common to scoff at insurance; it often goes unused and doesn't seem like something you need. But that's the thing with insurance — you don't need insurance until you actually need it. And at that point, you really need to be properly covered.
Don't wait 20 years to review your insurance policies like I did. It's recommended to have someone conduct an insurance audit every few years to ensure your policies align with your assets, living situation and lifestyle. This way you are properly covered and spending wisely for coverage in all the most logical places, such as limits and deductibles.
This article is for informational purposes only. It is not intended as investment or tax advice and does not address or account for individual investor/taxpayer circumstances. Please click here for important additional disclosures.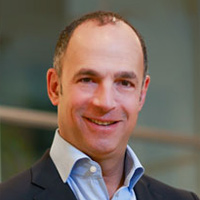 A founding Partner of Telemus, Gary Ran serves as the firm's chairman. In this role, he is responsible for the overall strategic direction of Telemus in addition to managing key member relationships and serving on the firm's investment committee. Prior to forming Telemus in 2005, Ran served as a first vice president of investments at Merrill Lynch and as senior vice president of investments at UBS Financial Services. During his career of more than 20 years as a retail stockbroker, he built one of the largest brokerage practices in the industry. He has been repeatedly selected as one of "America's Top 100 Advisors" and "America's Top Independent Advisors" by Barron's magazine and is frequently quoted in numerous industry publications.