Beware of These Often-Overlooked Insurance Gaps
Surprise: There's a chance your most precious possessions may not be covered.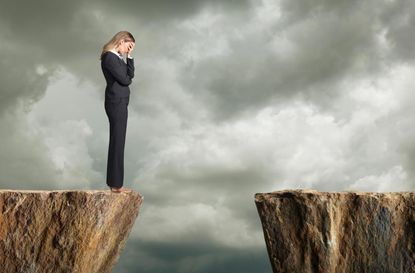 (Image credit: DNY59)
Ever see those insurance commercials that talk about not having the right kind of auto insurance or homeowners insurance? It usually involves an overlooked aspect of the policy that translates to expensive repairs or replacements.
The funny thing about those commercials is that they are right. Not only can an insurance audit expose the kind of gaps in your insurance that "Mayhem" tends to find, but it can also reveal if you are spending too much by having more coverage than necessary.
But there is more than just homeowners and car insurance, and this overlooked insurance could mean a significant loss in your assets.
Subscribe to Kiplinger's Personal Finance
Be a smarter, better informed investor.
Save up to 74%
Sign up for Kiplinger's Free E-Newsletters
Profit and prosper with the best of expert advice on investing, taxes, retirement, personal finance and more - straight to your e-mail.
Profit and prosper with the best of expert advice - straight to your e-mail.
What Is This Overlooked Insurance?
Did you know that movie productions have insurance in case something happens during production and it can't be completed? Did you know Disney is reported to receive $50 million from their insurance policy on Carrie Fisher (opens in new tab)?
Having insurance is about protecting your assets and, in Disney's case, Princess Leia was a major asset in their Star Wars investment.
While you may not have a movie that requires insurance, you may have artwork, a collection of wine, expensive jewelry, collectibles on the shelves of your vacation cottage, and other high-value assets that will not be covered under traditional policies. While these assets may be irreplaceable if stolen or damaged, an insurance policy will allow you to retain the value of an asset.
Another overlooked aspect of insurance is in regards to domestic employees, such as nannies and housekeepers. If you have hired someone to watch your children, pick them up from school and drop them off at various activities, it is crucial to ensure you are appropriately covered in the event something happens. By no means does this necessarily suggest debilitating or fatal accidents, but something such as a minor car accident where everyone walks away OK can turn into a very costly issue.
If you have hired someone who drives your vehicle regularly and they are not a listed driver on the policy, you could be liable for more than you bargain for; in fact, the insurance policy might just be a piece of paper in your glovebox and nothing more.
Other often-overlooked insurance protection and gaps include:
Cyber security. Coverage for individuals protects against computer attacks, cyber extortion, online fraud and the breach of personal information involving smart phones, computers and connected home devices.
Excess flood insurance. The National Flood Insurance Program (NFIP) maxes out at $250,000 for a residential property, so if coverage is needed beyond that amount, excess flood insurance is required.
Umbrella insurance. It's designed to protect against catastrophic losses. It kicks in when the underlying limits of insurance (home, auto, boat, etc.) are exhausted by the payment of claims. (Use Kiplinger.com's free tool to quickly calculate how much umbrella insurance you should have.)
Kidnap/ransom. The policyholder would be compensated for money paid as ransom, medical expenses, counseling or for accidental death of the kidnap victim. It is necessary for individuals who operate in high-risk areas around the world.
Cargo insurance. This protects items damaged while being transported through the air, sea or land.
Insuring Valuables
Have you heard the story about Steve Wynn, casino magnate, accidentally elbowing a $139 million Picasso (opens in new tab)? He had struck a deal to sell his masterpiece, but the sale wasn't complete, and it fell through.
You may not own a Picasso, but accidents happen. Water damage from a bad pipe can lead to a ruined collection of high-priced comic books and a fire in the kitchen may spread to the garage where you house the car you only take out for an event like the Woodward Dream Cruise. A minor earthquake or even your child or pet racing past a display cabinet can destroy its contents, which could be anything from expensive china sets to a $15,000 valued crystal vase.
An insurance claim can be used to restore the car (or painting in Wynn's case, which he was able to sell for even more than he was asking before: $155 million (opens in new tab)).
Life Insurance Gaps
Please note that these gaps can also exist in your life insurance coverage. In addition, certain policies may provide conversion options and privileges that can be triggered or exercised depending on some specific circumstances or special situations, which are set forth in the policy. Whatever the type of policy you own, be sure to review carefully and discuss with your agent to see if there are any features of your policy that you may not be aware of and may want to address.
The Right Kind of Insurance: Avoid Expensive Overkill
The right kind of insurance can help ensure you have the right premium for your high-value assets. Cars need insurance, but a collector vehicle is far different than the comprehensive insurance you have on the car you take to the office. To keep your insurance costs in check, consider a couple of options:
Evaluate your deductible. Many times people have deductibles that are low, but that could trigger premiums that are higher than the actual difference in what a higher deductible would cost.
Weigh your changing needs. Sometimes we find people who have "outgrown" their coverage. For example, someone may buy a large term-life policy when they have young kids. As their assets accumulate and their kids become independent, the term becomes excessive or perhaps the wrong product as their objective may now be legacy-based, which would likely mean a smaller but permanent policy.
When you speak with an insurance agent, you will gain valuable insight on which of your assets may require additional insurance. From liability for domestic employees to better protection for your precious 1967 Pontiac GTO, a trusted insurance agent will be able to discover any gaps that may be present, or additional benefits that may be available in your insurance policy.
QUIZ: Does Insurance Cover That?
Ari Fischman is a certified financial planner who has provided insurance, estate planning, and financial solutions for affluent consumers. He is a Financial Adviser with Eagle Strategies LLC, a Registered Investment Adviser. Fischman Insurance Group is not owned or operated by Eagle Strategies LLC.
The Information contained in this article is general in nature and is provided solely for informational/educational purposes. It is not intended as a specific offering or a solicitation to sell or to purchase any specific insurance product.
This article was written by and presents the views of our contributing adviser, not the Kiplinger editorial staff. You can check adviser records with the SEC or with FINRA.
Principal, Fischman Insurance Group
Ari Fischman is a Certified Financial Planner who has provided insurance, estate planning and financial solutions for affluent consumers. He is a Financial Adviser with Eagle Strategies LLC, a Registered Investment Adviser, and through Eagle Strategies, he has access to some institutional third-party wealth management firms that manage client assets. Fischman Insurance Group is not owned or operated by Eagle Strategies LLC.