Do Not Let Money Ruin Your Marriage
We all bring our own attitudes about spending, saving and sharing into our relationships. Some styles work great together, and others are destined for disaster. The key to making it work is communication.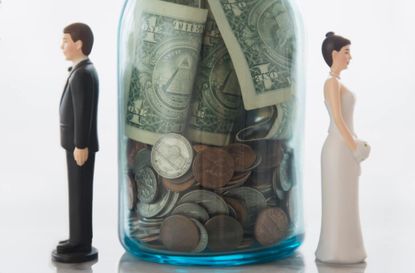 (Image credit: ©JGI/Jamie Grill LLC)
On my firm's blog, I have been very open about sharing personal financial successes and missteps. Marriage is one of my successes. My husband, Bryan, and I:
Have profound respect for each other.
Have been married for 10 years and merged our money from day one in our partnership as husband and wife.
Took the Building Wealth assessment, administered by DataPoints, and scored similarly in several categories.
Are not financially supporting any extended family or friends.
Rarely disagree over finances and keep the lines of communication open when researching a large purchase (i.e., home remodel, car, etc.).
We recognize that not everyone is so fortunate. Money conflict is the No. 2 reason for divorce nationally, behind infidelity. No one benefits when you hide debt from your spouse.
One of my friends was married to a guy earning a six-figure salary. Unbeknownst to her, he racked up over $40,000 in credit card debt. They are now divorced, and she knows his debt is well over $100,000. Regardless of how much money you or your spouse earns, you should not be oblivious to his or her spending patterns.
Subscribe to Kiplinger's Personal Finance
Be a smarter, better informed investor.
Save up to 74%
Sign up for Kiplinger's Free E-Newsletters
Profit and prosper with the best of expert advice on investing, taxes, retirement, personal finance and more - straight to your e-mail.
Profit and prosper with the best of expert advice - straight to your e-mail.
The Importance of Communication
I am not a therapist, but I argue that communication (or lack thereof) is the source of most marital conflicts. When you disagree with how your spouse is parenting, it is better to speak up in a calm, non-threatening way than it is to let it fester and unleash a beast.
When you are frustrated by your spouse's recent purchasing decision, gently open a conversation to better understand his or her point of view. The time and energy it takes to resolve a small conflict is minuscule in comparison to the lengthy and costly divorce process. Additionally, the emotional toll on the family is greater than any financial implication of divorce.
Breadwinning Women
What happens if you are a breadwinning woman who earns more than her husband? Farnoosh Torabi discusses this subject in her last book, When She Makes More. Torabi's research indicates that the risk for divorce is even higher in this situation, particularly if you and your husband's earnings were similar at the beginning of marriage but that trend reversed during the marriage. The reason for this difficulty relates to traditional gender stereotypes.
In prehistoric ages, men were the hunter-gatherers who brought home food to their families and kept them safe; women were responsible for the upkeep of the home and children's care. Although we have made societal strides in feminism and equal opportunities in the workplace, the gender pay gap still exists, and we subconsciously fall into stereotypical roles. Even married, breadwinning women continue to take on the lion's share of household responsibilities. And that can cause a lot of stress in a relationship.
Separate Accounts
Torabi recommends several strategies to reverse these stereotypes. One possible financial solution: Have an account for joint expenses like rent or mortgage AND separate, individual accounts.
I challenged Farnoosh on this recommendation when she spoke at the XY Planning Network Conference this summer, citing my marriage as an example. Bryan and I never had separate accounts as a married couple and do not plan on having them. We were married in our mid-20s, and neither of us brought any substantial assets into the marriage. Farnoosh clarified her original message: Do what works for the couple. Communication is key.
The danger I see with separate accounts is that they could shut the door to constructive dialogue. If you and your spouse have separate accounts, it's critical to come to a consensus on joint expenses and savings goals. Perhaps he can contribute to kids' college savings accounts while you focus on building an emergency fund.
Reflection
Hopefully, this article left you inspired. What is one thing you can do today to strengthen your marriage and better communicate with your spouse?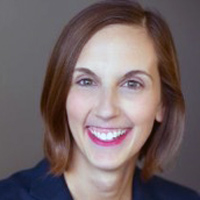 Deborah L. Meyer, CFP®, CPA/PFS, CEPA and AFCPE® Member, is the award-winning author of Redefining Family Wealth: A Parent's Guide to Purposeful Living. Deb is the CEO of WorthyNest®, a fee-only, fiduciary wealth management firm that helps Christian parents and Christian entrepreneurs across the U.S. integrate faith and family into financial decision-making. She also provides accounting, exit planning and tax strategies to family-owned businesses through SV CPA Services.