Avoid the Obstacles of Long-Term-Care Claims
Filing a claim can be an ordeal, but these preventive measures will streamline the process.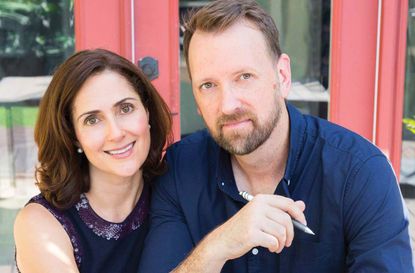 (Image credit: ©MELISSAVALLADARESPHOTOGRAPH)
Buying long-term-care insurance is usually a smart way to protect your finances and your family from the potentially massive cost of care. But after paying premiums for years, you don't want the insurance company to hassle you—or your children—when you submit a claim.
Even if the insurance company ultimately pays out, the claims process can be slow and complicated. It's easy to make mistakes that could delay or jeopardize the payout. And the person who bought the policy ordinarily isn't the one who submits the claim.
One frequent sticking point is the waiting period. Some policies have a zero-day waiting period for home care and a longer waiting period for nursing homes and assisted living. The fine print can even trip up the experts. Jennifer Burnham-Grubbs is the cofounder of Quantum Insurance Services, in Los Angeles. Her father-in-law, Carroll Lam, who recently died at age 84, bought a policy when he was in his early fifties. After a heart attack, he needed help with several activities of daily living. His wife, Donna, 72, had been providing the care, but it was getting increasingly difficult, and they realized that his long-term-care policy could pay for professional caregivers.
Subscribe to Kiplinger's Personal Finance
Be a smarter, better informed investor.
Save up to 74%
Sign up for Kiplinger's Free E-Newsletters
Profit and prosper with the best of expert advice on investing, taxes, retirement, personal finance and more - straight to your e-mail.
Profit and prosper with the best of expert advice - straight to your e-mail.
The policy had a 60-day waiting period. Jennifer thought that meant it would start to pay out 60 days after the insurer said he qualified for care, even if Donna was the one to care for him. But the policy only counted the weeks when he received at least two hours of care from a caregiver who was certified by the state. "That was eye-opening," says Burnham-Grubbs. "Now that we've been close to it, we see the nuances firsthand."
In many cases, 20 years or more have passed between buying the policy and using the benefits—and in that time, the types of care and rules for new policies may have changed. Bonnie Burns, of California Health Advocates (opens in new tab), worked with a woman who was considering an assisted-living facility with a memory-care unit for her mother, who had dementia. But because such facilities didn't exist when she bought the policy 20 years ago, the claim was initially denied. Burns helped her appeal to the insurer, showing that the memory-care unit met the policy's licensing and care requirements, and the insurer ended up paying the claim.
The following steps can help your long-term-care claim go smoothly for yourself or your relative—and help you fight back if you're having trouble getting your claim paid.
Review the policy with your adult children. It's important to let your adult children (or another person you trust) know about your long-term-care insurance long before you need to use it—when you're usually not in a position to handle the claim yourself. Give your adult children a copy of the policy and let them know how to start the claim. Make sure they have the contact information for the insurance company's claims department and the agent who sold you the policy.
Review the requirements for receiving payouts with them so that they can keep an eye out if you start to need help with activities of daily living or become cognitively impaired. Find out what documentation the insurer requires for them to handle the claim on your behalf, such as a power of attorney and HIPAA authorization.
Also find out about special rights your representative may have in your state. In Pennsylvania, for example, an insurer is required to send notices not only to the insured but also to the authorized representative, says Carolyn Morris, director of the Consumer Services Bureau for the Pennsylvania Insurance Department. "That person should be actively involved in what is going on, should review the policy, and should make sure there is an understanding of its terms and conditions."
If you don't have children or relatives nearby, you may want to choose a geriatric care manager or other professional who can help when needed.
Contact the insurer before you choose a care provider or facility. Some of the biggest problems happen when people pick a facility or home-care worker before they find out about the policy's requirements. Some older policies cover nursing home care but not assisted living or home care. Some that cover home care will only pay a licensed caregiver who works with an agency.
After her 92-year-old mom had trouble walking and caring for herself, Ellen Penske (not her real name) was told by the insurer that benefits would start after a 90-day waiting period as long as her mother received care at least once a week during that time. Penske, who lives in Northern California—some 400 miles from her mother—documented the care her mother received from a variety of caregivers during those three months. But she didn't know that the caregivers had to be licensed until the insurer told her that the care didn't count toward the waiting period. "None of those first three months counted," she says. "It was very frustrating."
It's never too early to contact the insurance company and ask questions. "Even if you aren't sure you have a claim yet, it's best to put the insurance company on notice and tell them what's going on," says Mike Ashley, of Senior Benefits Consultants, in Prairie Village, Kan. The insurer can explain the requirements and may even help you find caregivers or facilities in your area that qualify.
Understand how to qualify for benefits. Most long-term-care policies sold since 1997 will pay out if you need substantial assistance with two out of six activities of daily living (bathing, dressing, toileting, transferring, eating and continence) or if you have severe cognitive impairment and need substantial supervision. But older policies may have other criteria—such as requiring a three-day hospital stay first. The documentation can be detailed and complicated, and can vary by company and policy.
Genworth, for example, has an online claims portal where you can submit the information and then talk with an intake specialist, who will start the claim and then send out a nurse for an exam. (Some other insurers require a lot of faxing.) "Typically, we will arrange for a nurse to go to the insured to assess the insured's functional abilities, cognitive status, personal needs and environment to assist us in de­termining benefit eligibility," says Leonard Savini, vice president of long-term-care claims at Genworth. "Based on this assessment, we may request medical information from doctors."
Make sure the doctor submits the required information. "Go about getting the documentation and making sure the providers provide it," says Leslie Pierce, health division chief in the Pennsylvania Insurance Department's Bureau of Consumer Services. "Delays in the claims process are sometimes on the side of the provider."
The diagnosis is important, but that's not really what insurers are looking for, says Ashley. "They're looking for whether you need substantial assistance with the activities of daily living or substantial supervision with cognitive impairment." He recommends that family members document the help their parents need or evidence of cognitive impairment.
Your insurance broker may be able to help, as Sheila Malina and her mother, Gloria Schwartz, discovered. Schwartz, 88, started having trouble with mobility after heart surgery and other health issues, and Malina asked her to consider moving from her home in Wisconsin to an assisted-living facility near her in Illinois. They dug up the long-term-care policy Gloria bought 20 years ago from CNA to find out more about the requirements to receive benefits. "At first, we couldn't find the policy, and the terms were difficult to understand," says Malina.
Malina contacted MAGA Ltd., the insurance brokerage in Bannockburn, Ill., where her mother had originally bought the policy. Jolene Winter at MAGA became their advocate, explaining the policy's details and helping them navigate the claims process. "Jolene said to come in to her office and we will make sure every page is filled out correctly," says Malina. "Every mistake or omission could delay the claim for months."
Ask how the waiting period works. Long-term-care policies have a waiting period (generally 30, 60 or 90 days) when you have to pay for care yourself before the policy will pay out. But the definition of this "elimination period" can vary a lot by policy.
Some policies have a zero-day waiting period for home care and a longer waiting period for nursing homes and assisted living. And they may have different requirements for what counts. For example, policies with a "calendar day" elimination period start the clock ticking as soon as you meet the conditions for benefits. But some policies only count "service days"—the days you receive care—or require a certain amount of care each week to count.
Make sure to have money available to pay for care during the elimination period, and possibly for a few months afterward while the claim is being approved. Find out about the fastest way the insurer can send the money.
Find out what paperwork is required. Most policies require a lot of ongoing paperwork for the claim to continue to be paid, and the specifics vary by policy. "Many policies require that evidence of incurred expenses be submitted before reimbursement will be made," says Savini. He advises policyholders to work with the caregiver or facility to make sure that any invoices submitted include all the information needed, such as the type of care provided and what activities of daily living were involved.
Get help if you have delays. "If there's a challenge with a claim, my advice is to let your agent be your advocate," says David Eisenberg, an insurance broker in Los Angeles. The agent (if you have one) will understand how to navigate the insurance company's claims process and can help get a claim approved more quickly. Or you may be able to pay another agency to help with your claim. For example, people who bought their policies elsewhere can pay MAGA $1,500 or more to become their agent of record and handle their claim.
Going up the ladder at the insurance company can help, too. Simone Gell's father was diagnosed with Alzheimer's disease when he was 71, and he eventually moved to an assisted-living facility. Gell hired extra caregivers to supplement the nursing staff and help him 24 hours a day, until he passed away at age 80. After a delay in receiving payments from his insurer, John Hancock, Gell called the CEO's office and was put in touch with a senior operations manager, who discovered that the checks had been delayed because the facility wasn't sending in the claim information promptly. Whenever they had delays after that, the operations manager would contact the facility to get the right information and get the claim processed quickly.
Your state insurance department can also help speed up the process and get answers from the insurer. In Pennsylvania, insurers must notify you of your claim's status within 30 days of filing and then update you every 45 days. Delays are the most common complaint the department receives about long-term-care claims. Find your insurance department at naic.org/map (opens in new tab).
Policies that avoid problems
Some key provisions in your policy could help you avoid or minimize claims problems.
Broad coverage for nursing homes, assisted living and home care. Some policies only cover licensed home care providers who work with an agency, but others let you hire anyone who isn't related to you, and those providers may charge a lot less. A few policies pay out as long as you meet the requirements for benefits, no matter who is providing the care.
A "calendar day" elimination period. A policy with this elimination period starts the clock as soon as you qualify for care and can start paying out much faster than a policy with a "service day" elimination period, which only counts the days you receive care. That's especially important if you start out needing home care just a few days a week. Some policies have a zero-day waiting period for home care and a longer waiting period for nursing homes or assisted living, which can make home-care claims much less complicated.
Less documentation. Find out about the paperwork needed to file and continue a claim. Some insurers require caregivers to send care notes every few weeks in order to continue paying the claim and reimburse you for the costs. Others just pay out if you meet the benefit triggers, and then you decide how to spend the money. These "indemnity policies" are less common but don't require ongoing documentation.
A shorter waiting period. You may save money in premiums by having a longer waiting period, but you'll have to pay a lot of money out of pocket first. A 60-day or 90-day waiting period is often a good balance.
How to fight back
If the insurer denies the claim, first find out why. It could be that a provider didn't send in the proper paperwork, or you may not have met the policy's requirements. Find out about your appeal rights in your state, which usually must be spelled out in the denial letter. In Pennsylvania, for example, you have the right to request an internal appeal after a denied claim, and then an external independent review.
Document the names and titles of everyone involved in the discussion when there is a claim denial, "which assists us if they submit a complaint," says Carolyn Morris, of the Pennsylvania Insurance Department.
Your State Health Insurance Assistance Program may also be helpful (go to shiptacenter.org (opens in new tab)). Some state programs only focus on Medicare, but some help with long-term care, too.
Contributing Editor, Kiplinger's Personal Finance
As the "Ask Kim" columnist for Kiplinger's Personal Finance, Lankford receives hundreds of personal finance questions from readers every month. She is the author of Rescue Your Financial Life (McGraw-Hill, 2003), The Insurance Maze: How You Can Save Money on Insurance -- and Still Get the Coverage You Need (Kaplan, 2006), Kiplinger's Ask Kim for Money Smart Solutions (Kaplan, 2007) and The Kiplinger/BBB Personal Finance Guide for Military Families. She is frequently featured as a financial expert on television and radio, including NBC's Today Show, CNN, CNBC and National Public Radio.