You Can Now Freeze -- and Unfreeze -- Your Credit Report for Free
As of September 21, credit bureaus can no longer charge you to freeze your credit reports or to lift a freeze. Here's what you need to know to get your free freeze.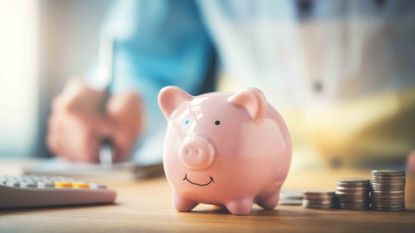 (Image credit: Getty Images)
Question: I remember reading a while back that everyone starting this fall will be able to freeze their credit report for free. Is this change effective now, and what do I need to do to get my free freeze?
Answer: The law providing free credit freezes took effect on September 21. The three big credit bureaus—Equifax, Experian and TransUnion—can no longer charge a fee to place or lift a credit freeze. In the past, the cost to freeze your credit report varied by state. Some states required free credit freezes for their residents, but others let the credit bureaus charge $5 to $10 every time someone wanted to freeze their credit record or lift the freeze (when applying for a loan, for instance).
A credit freeze prevents new creditors from reviewing your credit report, making it harder for identity thieves to take out credit in your name. For it to be effective, you'll need to contact each of the credit bureaus separately to initiate a freeze. To see what steps you need to take, go to the Equifax freeze page (opens in new tab), the Experian freeze page (opens in new tab) and the TransUnion freeze page (opens in new tab).
Subscribe to Kiplinger's Personal Finance
Be a smarter, better informed investor.
Save up to 74%
Sign up for Kiplinger's Free E-Newsletters
Profit and prosper with the best of expert advice on investing, taxes, retirement, personal finance and more - straight to your e-mail.
Profit and prosper with the best of expert advice - straight to your e-mail.
Once you request a freeze either online or by phone, the new law requires the credit bureaus to implement it within one day. And if you ask for the freeze to be lifted, the credit bureaus have one hour to do it. "That is the law's maximum time, but for most people setting the freeze online or by phone, it will be pretty close to instantaneous," says Francis Creighton, the president of the Consumer Data Industry Association, a trade organization for credit bureaus and other consumer reporting agencies.
Some states have additional consumer protections. In Utah, for example, the credit bureaus must initiate or lift the freeze within 15 minutes of the request for a freeze on a mobile app, says Rep. Jim Dunnigan, who sponsored the credit freeze legislation in the Utah House of Representatives (Utah's law took effect in May). You can find out about additional consumer protections in your state from its division of consumer protection (opens in new tab) or the state attorney general's office (opens in new tab).
The freeze remains in effect until you take steps to remove it—either temporarily or permanently. "Understanding the correct terminology is important," says Eva Velasquez, CEO and president of the Identity Theft Resource Center. "A thaw (or unfreezing) of one's credit allows them to temporarily remove the freeze for a specified period of time. For example, if a consumer knows they will be applying for credit, they can request a thaw for a day, or a week or another specified time period. And after that time period has elapsed, the credit will freeze again—no additional action is necessary on the part of the consumer." Lifting a credit freeze, on the other hand, removes the freeze until the consumer actively requests the freeze from the credit bureau again. It's free whether you lift or thaw a freeze.
The new law also lengthens the duration of a fraud alert that you can place on your credit file from 90 days to one year. A fraud alert signals to businesses that you may have been a victim of identity theft and that they should verify your identity before opening any new accounts. You need only place a fraud alert with one credit bureau, which will notify the others.
For more information about protecting yourself against identity theft, see The Equifax Data Breach: What You Should Do. Also see the Identity Theft Resource Center's How to Place a Credit Freeze guide (opens in new tab).
Contributing Editor, Kiplinger's Personal Finance
As the "Ask Kim" columnist for Kiplinger's Personal Finance, Lankford receives hundreds of personal finance questions from readers every month. She is the author of Rescue Your Financial Life (McGraw-Hill, 2003), The Insurance Maze: How You Can Save Money on Insurance -- and Still Get the Coverage You Need (Kaplan, 2006), Kiplinger's Ask Kim for Money Smart Solutions (Kaplan, 2007) and The Kiplinger/BBB Personal Finance Guide for Military Families. She is frequently featured as a financial expert on television and radio, including NBC's Today Show, CNN, CNBC and National Public Radio.