Did You Freeze Your Credit? Watch Out for These Pitfalls
If you put your credit reports on ice, watch out for these slippery spots.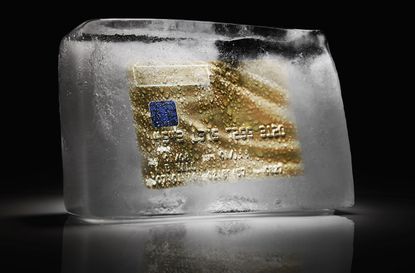 (Image credit: Andrew Bret Wallis)
After a data breach at credit agency Equifax exposed the personal data of nearly 146 million Americans last year, you may have hurried to freeze your credit reports to help prevent identity theft. A credit or security freeze prohibits new lenders from viewing your credit report. In turn, a thief who attempts to use your Social Security number and other personal information to apply for a credit card or loan is unlikely to succeed (see Freeze Your Credit in 3 Steps).
But a freeze can also cause headaches for you. You probably know that you must temporarily lift a freeze when you shop for credit. Several other entities, however, ranging from insurers to employers to the IRS, may rely on data from your credit report (see The Equifax Data Breach: What You Should Do).
If you must lift your freeze, ask the institution which credit agency's report it checks. You may get away with removing the freeze at only one of the major agencies rather than all three (Equifax, Experian and Trans­Union)—and that could save you money if you must pay a fee each time you lift the freeze. Be prepared for these potential sticking points.
Subscribe to Kiplinger's Personal Finance
Be a smarter, better informed investor.
Save up to 74%
Sign up for Kiplinger's Free E-Newsletters
Profit and prosper with the best of expert advice on investing, taxes, retirement, personal finance and more - straight to your e-mail.
Profit and prosper with the best of expert advice - straight to your e-mail.
Opening a bank account. When you apply for a checking or savings account, the bank or credit union may use your credit report to verify your identity. Depending on the institution, you don't necessarily have to remove your freeze. With PNC, for example, a freeze may only prevent you from opening an account online. If you'd rather not thaw your report, you can visit a branch office to confirm your identity, says Amy Vargo, a PNC spokeswoman. But at U.S. Bank, new customers have to lift the freeze to sign up for a checking account, even at a branch. Bank of Internet USA, an online bank, also requires customers to remove a freeze before opening an account. "There is no other way around it," says Elise Yung, senior vice president of consumer banking. "We are encountering this issue more and more frequently."
Signing up for insurance. Except in a few states where the practice is prohibited, auto and home insurers may check an insurance score based on your credit when determining premiums. In some states, you may need to thaw one or more of your credit reports to help ensure that you get the lowest possible rate; in most states, however, insurers can review your credit even when a freeze is in place (see Will a Credit Freeze Boost Car Insurance Premiums?).
In other cases, your credit report may be tapped for identity verification. HealthCare.gov, which offers health insurance through the provisions of the Affordable Care Act, relies on Experian credit report data to generate questions that online applicants answer to prove their identities. So those who have frozen their credit reports can't go through the standard security process. Rather than unfreeze their Experian report, enrollees can upload or mail in documents, such as a copy of their driver's license, passport or voter registration card, as proof of identity.
Checking your credit score. Some services that periodically generate a credit score based on the data in your credit report will continue to operate after you set up a freeze (although you usually must remove the freeze when you enroll). But others won't function. Discover's Credit Scorecard offers a free FICO score and data from your Experian credit report, updated monthly, to all consumers. If you do not have a Discover credit card or bank account, however, the service will not refresh your scorecard after you freeze your credit report, even if you signed up for the service before placing the freeze. (Customers who do have a Discover card or bank account should see no disruption.) Similarly, at Credit.com, you can't get updated Experian credit scores or report information if your report is frozen. Purchasing credit scores directly from FICO at www.myfico.com doesn't require you to unfreeze your reports, but you may have to contact FICO to confirm your identity. A freeze does not block you from getting your free credit reports yearly at www.annualcreditreport.com.
Registering to use IRS services online. To verify your identity, the IRS needs access to your Experian credit report when you sign up for certain online tools, including those through which you can get a transcript of your tax return or other records, view tax account information (such as balances owed and payment history), and obtain an IP PIN, a six-digit code that victims of tax-related identity theft submit with their tax returns for extra security. You must remove a freeze on your Experian report to get through registration.
Applying for a job. With your written consent, a prospective (or current) employer may check a version of your credit report that omits account numbers, your year of birth and information about your spouse. "Many employers in the defense, chemical, pharmaceutical and financial services industries check employees' credit reports because of the sensitive positions they hold," according to Experian. Several states limit the use of credit information in employment decisions.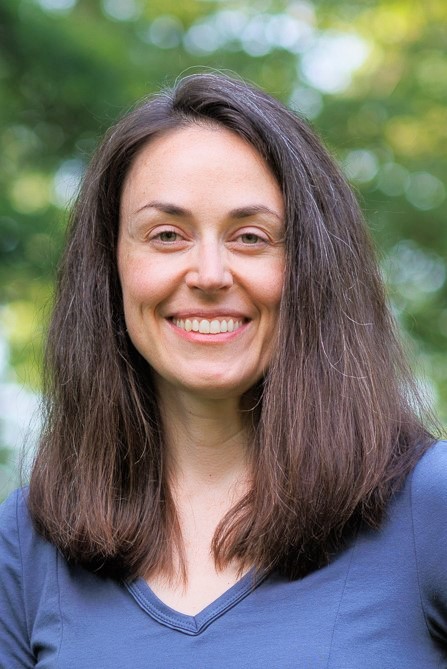 Editor, Kiplinger Personal Finance magazine
Lisa has been the editor of Kiplinger Personal Finance since June 2023. Previously, she spent more than a decade reporting and writing for the magazine on a variety of topics, including credit, banking and retirement. She has shared her expertise as a guest on the Today Show, CNN, Fox, NPR, Cheddar and many other media outlets around the nation. Lisa graduated from Ball State University and received the school's "Graduate of the Last Decade" award in 2014. A military spouse, she has moved around the U.S. and currently lives in the Philadelphia area with her husband and two sons.