Will a Credit Freeze Boost Car Insurance Premiums?
In a few states, you may need to thaw frozen credit reports before buying or renewing insurance policies.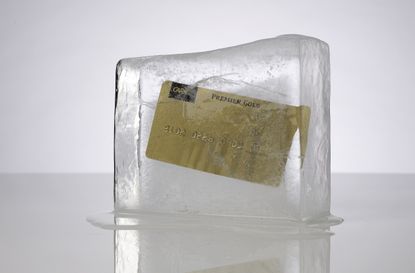 (Image credit: Tony Cordoza)
Question: I've heard that insurers use credit data to set premiums, but I froze my credit reports after the Equifax data breach. Will this affect my car insurance rates? -C.M., New York City
Answer: All states except California, Hawaii and Massachusetts allow insurers to use your credit-based "insurance score" as a factor when setting rates. And in a few of those states, including New York, if you don't unfreeze one or more of your credit reports when applying for an insurance policy, the score could come back as a "no hit" and you could be treated as if you have no credit history. In that case, you could end up with a higher premium because you wouldn't earn any discounts for having a good score, says Jill Roth, an independent insurance agent in Alexandria, Va. But most states allow credit reviews for insurance purposes even if the files are frozen, says Penny Gusner, an insurance expert at Insure.com.
Let your agent or insurer know about the freeze before you apply for a policy. Also ask if you should thaw your report before a renewal, especially if you can benefit from a higher score, says Justin Herndon, an Allstate spokesman.
Subscribe to Kiplinger's Personal Finance
Be a smarter, better informed investor.
Save up to 74%
Sign up for Kiplinger's Free E-Newsletters
Profit and prosper with the best of expert advice on investing, taxes, retirement, personal finance and more - straight to your e-mail.
Profit and prosper with the best of expert advice - straight to your e-mail.
Your insurance score is different from your credit score. "These scores usually incorporate credit data, but some models also consider other data, such as claims history," says Regina Haas, of LexisNexis Risk Solutions. Each year, you can get a free copy of your LexisNexis file, which includes its Attract insurance score, at http://personalreports.lexisnexis.com. Or get your Trans­Union auto insurance score free at CreditKarma.com to see where you stand.
Contributing Editor, Kiplinger's Personal Finance
As the "Ask Kim" columnist for Kiplinger's Personal Finance, Lankford receives hundreds of personal finance questions from readers every month. She is the author of Rescue Your Financial Life (McGraw-Hill, 2003), The Insurance Maze: How You Can Save Money on Insurance -- and Still Get the Coverage You Need (Kaplan, 2006), Kiplinger's Ask Kim for Money Smart Solutions (Kaplan, 2007) and The Kiplinger/BBB Personal Finance Guide for Military Families. She is frequently featured as a financial expert on television and radio, including NBC's Today Show, CNN, CNBC and National Public Radio.