Drone Delivery Gets Closer to Reality
What's that up in the sky? A bird? A plane? Nah, just your drugstore order.
Drones aren't just for hobbyists anymore. Companies are racing to be among the first to use these lightweight, unmanned aircraft to deliver everything from medical supplies to food and electronics.
In the fall, United Parcel Service was the first to receive broad approval from the Federal Aviation Administration to operate a fleet of drones to deliver packages. UPS is using drones to deliver medical supplies within two hospital campuses—in Raleigh and Salt Lake City—and the company has partnered with CVS Health to develop a drone delivery service, recently running tests in Cary, N.C. Walgreens, which partnered with Alphabet's Wing Aviation, is testing drone delivery for food, beverages and some medical supplies in Christiansburg, Va. Amazon, DHL, FedEx and Uber, as well as delivery companies like Flytrex and Zipline, are also working on plans to make drone deliveries.
For now, drones are being used primarily to deliver medical supplies and medications—which don't weigh much and are often time-sensitive—as companies work to prove they can make deliveries safely. Small, lightweight household items will be next, says Jacob Reed, director of the unmanned systems degree program at Lewis University, in Romeoville, Ill. He predicts that large companies will start making regular drone deliveries within five years.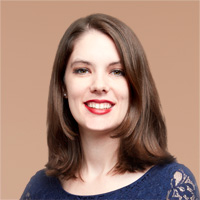 Associate Editor, Kiplinger's Personal Finance
Pitsker joined Kiplinger in the summer of 2012. Previously, she interned at the Post-Standard newspaper in Syracuse, N.Y., and with Chronogram magazine in Kingston, N.Y. She holds a BS in magazine journalism from Syracuse University's S.I. Newhouse School of Public Communications.