Choose from This Slew of Great Side Hustles to Earn Extra Cash
Renting out your house is only one way to make money. This expert recommends some of the top gigs.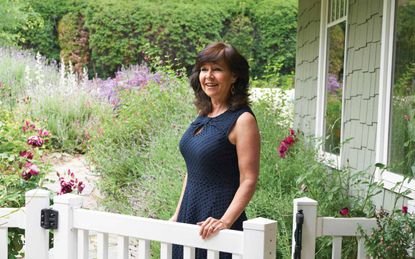 (Image credit: victoria wall harris)
Can you make a decent living in the gig economy? Years of research tells me that the answer is yes. But the odds are against you if you rely on the best-known job platforms, such as Uber and DoorDash.
Three years ago, I started researching the burgeoning freelance economy. It was a pet project. I had been getting a steady stream of press releases about new online platforms that supported everything from freelance writing to renting out your house and car. I wanted to organize this emerging market in my mind—and notes—for future reference.
My questions were: What can you do? How much can you earn? What are the risks and rewards? Two years later, this pet project became my job and passion. The electronic system I used to organize my notes became SideHusl.com (opens in new tab).
Subscribe to Kiplinger's Personal Finance
Be a smarter, better informed investor.
Save up to 74%
Sign up for Kiplinger's Free E-Newsletters
Profit and prosper with the best of Kiplinger's expert advice on investing, taxes, retirement, personal finance and more - straight to your e-mail.
Profit and prosper with the best of Kiplinger's expert advice - straight to your e-mail.
Back to the best-known platforms: Both Uber (opens in new tab) and DoorDash (opens in new tab) are poorly rated because they offer miserable net pay and change terms to the disadvantage of drivers. A dozen other well-known sites—including HomeAdvisor (opens in new tab), Mechanical Turk (opens in new tab) and TaskRabbit (opens in new tab)—treat workers equally poorly. Their specific sins vary from site to site, ranging from charging workers for worthless "leads," paying pennies per hour and penalizing workers for turning down bad jobs.
But dozens of sites you may have never heard of offer great money­making opportunities. Some promise fun experiences, too. SideHusl.com has more information on each one, including the expected pay, Husl$core (best is $$$$$), requirements to sign up and a detailed review.
Rent your house. Consider Giggster (opens in new tab), a site that allows you to rent your house by the hour for movie and photography shoots. I personally tested the platform to see if it worked as well as it appeared. Result: My house earned $1,455 in one day.
It was rented out to an advertising firm that was charged with trying to discourage kids from smoking. The shoot was fascinating to watch, and I got to spend a 12-hour day eating catered food and hanging out with three dozen gregarious millennial "influencers"—the talent—who were thoroughly delightful.
Giggster has a limited geographic reach, operating primarily in Los Angeles, New York and San Francisco, but there are a half dozen other sites that do the same thing. Competitor PeerSpace (opens in new tab), for instance, operates in Georgia, South Carolina, Virginia and Washington, D.C. Splacer (opens in new tab) provides the same service in Miami. Avvay (opens in new tab) is the go-to site in Nashville.
Looking for a more permanent rental arrangement? For empty nesters looking for a Golden Girls (opens in new tab) lifestyle, a site called Silvernest (opens in new tab) will help you find paying long-term roomies. Several of the empty nesters I interviewed about this platform said they'd found lifelong friends, who help watch the dogs and share household chores, among the background-checked renters presented by the site.
Be a tour guide. You can make $50 to $100 per hour conducting tours in your own city. You design the itinerary, determine the schedule, the maximum (and minimum) tour capacity, and the price. ToursbyLocals (opens in new tab), Viator (opens in new tab) and Vayable (opens in new tab) will advertise your offerings on their sites, charging a commission on each booking.
What's particularly attractive is that you can design your tours around your own passions. And you'll spend the day with people who are interested enough in those passions to pay you to lead them around. If you're a movie buff, you can take people to the locations of your favorite scenes. Foodies can organize gastronomic adventures. History, architecture, surf culture? The theme of the tour is up to you.
Host a dinner party or cooking class. I'm also enamored with a website called Eatwith (opens in new tab), which allows home cooks to host dinner parties with paying guests. Eatwith operates worldwide, so you might host local couples looking for an unusual night out or adventuresome tourists looking to sample authentic local cuisine. This may be a perfect way to share Grandma's secret recipes on your fine china.
You are in charge of when you cook, what you offer and how much you charge. The site takes a commission for arranging bookings and collecting payment. However, you do need a food handler's license to sign up. And you must be willing to undergo regular inspections of your kitchen.
When reviewing the site for SideHusl, I found a professional chef named Christina Xenos, who said she got her professional start hosting dinner parties with Eatwith at her Los Angeles apartment. She continues to host the occasional meal, booking up to eight people, who typically pay about $70 to $80 each. Eatwith's take amounts to 13% of the dinner price. After accounting for her cost of materials—about $100 per event—she pockets roughly $350 to $400 per night. She now cooks for several sites and books clients on her own.
Cozymeal (opens in new tab) offers a similar service but also allows home chefs to offer cooking classes. So if you want to teach a crowd how to make your world-famous beef bourguignonne, you can offer it up on this site. You'll pay a 20% to 30% commission on each booking.
Be a teacher. If you think your cooking skills—or any other skills—are ready to sell to the world, Thinkific (opens in new tab) and Teachable (opens in new tab) allow you to put a class online and charge whatever you see fit.
You could teach people how to, say, build things, speed-read or manage WordPress. John Michaloudis, of MyExcelOnline.com (opens in new tab), said he built his class on Excel basics after teaching dozens of friends and colleagues how to navigate Microsoft's spreadsheet program. He now earns six figures from class sales and quit his day job.
Both Thinkific and Teachable have easy-to-use platforms that coach you through setting up your class. They also give users the choice of paying a monthly fee or a commission on sales, which allows you to start for free.
Feeling artsy? I have no artistic talent, but I love the possibilities presented by so-called "print-on-demand" sites, such as Society6 (opens in new tab) and Redbubble (opens in new tab). What both of these sites propose is that you upload a high-quality image of your art and determine the type of products, such as T-shirts, coffee mugs or tote bags, you'd like to print it on. The site then posts the availability of your art-emblazoned products and pays you a royalty any time someone buys one. The royalties are modest but add up over time.
These sites don't do your marketing, however. If you want to make a lot of sales, you'll probably need to build a social media following that directs your fans to the site.
Fix hair and makeup. People with a background in cosmetology can sign up for a fun side hustle that involves going to clients' homes to fix hair, nails and makeup for special events, such as weddings and television appearances. If you pass the screening, a site called beGlammed (opens in new tab) will set up appointments and collect payment for you.
The catch is that the site takes a hefty 40% commission. And you have to supply all your own tools of the trade. However, hourly rates are high enough to still provide pay ranging from $30 to $90 per hour.
Walk and watch dogs. Animal lovers can make decent money by signing up to take care of dogs. Typically, dog walkers at Wag! (opens in new tab) get $12 per half-hour walk and a bit more if there are two animals.
If you sign up with Rover (opens in new tab), you can watch dogs overnight and set your own rates, paying the site a 20% commission for booking and collecting payment for you. You determine how many dogs you can handle a night and when you're unavailable.
Several people have told me they quit their day jobs because Rover helped them turn this side hustle into a business. But they all had large yards and a high tolerance for dog hair.
Consult. There also are copious options for professionals who want flexible work. These jobs may not fire the imagination or fuel your love of cooking or pets, but they can help stay-at-home parents and retirees pick up some cash while keeping their skills fresh.
A site called WAHVE (opens in new tab) (for Work-At-Home Vintage Experts), for example, specifically looks for people in their fifties and sixties in the accounting, insurance and human resources fields. The site's value proposition is a simple one: If you're at a point in life when you'd rather work flexible hours and telecommute, it will find jobs with smaller companies that are willing to work around your schedule.
The flip side is that you give up employee benefits and will probably earn less than you would in an office. But you won't have to buy business suits or slog through a long commute.
Other sites offer similar opportunities in a wide array of fields—from law to marketing. FreeeUp (opens in new tab), for instance, is an online marketplace for web developers, designers and content creators. Pay ranges from $10 to $75 per hour, depending on your skill level.
Onward Search (opens in new tab) is a staffing company that finds full- and part-time work for "digital creatives." And Fairygodboss (opens in new tab) specializes in finding professional jobs for women, rating employers on flexibility and maternity-leave policies.
Find a high-paying side hustle
Explore: The best way to find an ideal specialty is to match your interests and skills to available side hustles. Some of the best side hustles don't advertise. Google around for side jobs that involve what you like to do. You may be surprised at how many choices are available.
Specialize: Dozens of websites—pejoratively termed "content mills"—will pay almost anyone to write, for example. But most of them pay far less than minimum wage. However, if you specialize—writing only comedy or about, say, kids or business—you can earn more and better market your skills.
Vet: If the site you're considering isn't rated on SideHusl.com (opens in new tab), scroll to the bottom of the site's landing page and look for something called terms and conditions. This is a legal document that spells out your contract with the site. Abusive terms, which might allow the site to, say, confiscate your pay, are revealed here. Site terms may be long and full of legalese, but they should be required reading.
Contributing Editor, Kiplinger's Personal Finance
Kristof, editor of
SideHusl.com
(opens in new tab)
, is an award-winning financial journalist, who writes regularly for
Kiplinger's Personal Finance
and CBS MoneyWatch. She's the author of
Investing 101, Taming the Tuition Tiger
and
Kathy Kristof's Complete Book of Dollars and Sense
. But perhaps her biggest claim to fame is that she was once a
Jeopardy
question: Kathy Kristof replaced what famous personal finance columnist, who died in 1991? Answer: Sylvia Porter.