5 Things 'The Golden Girls' Can Teach Boomers About Retirement
Whether you're preparing to retire or already there, this popular sitcom can teach you everything you need to know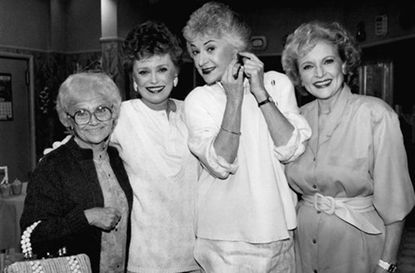 (Image credit: AP1985)
Baby boomers are barreling toward retirement. Some are there already. The oldest members of the generation turn 70 this year. The milestone has us all thinking a lot about this next stage of life. When will we stop working? Where will we live in retirement? How will we afford it?
Surprisingly, the answers may lie in a hit television sitcom that debuted in 1985. NBC's "The Golden Girls" followed four older women living together and trying to make ends meet. The show was groundbreaking in its portrayal of feminism, aging and countless other hot-button issues of the day, and its lessons about retirement are still relevant three decades later. Skeptical? Stick with me and I'll explain.
Lesson #1: Roommates can help pay the bills – and keep you company
On "The Golden Girls," Blanche Devereaux (played by Rue McClanahan), Rose Nylund (Betty White), Sophia Petrillo (Estelle Getty) and Dorothy Zbornak (Bea Arthur) shared Blanche's Miami home out of financial necessity. All four women were near, at or above retirement age, just like today's boomers. And like so many boomers, they didn't save enough for retirement. These being pre-Craigslist days, Blanche, who had big tastes but small means, put an ad on a supermarket bulletin board seeking roommates to help offset expenses. She ended up with Rose and Dorothy, then later, Dorothy's mother, Sophia.
Subscribe to Kiplinger's Personal Finance
Be a smarter, better informed investor.
Save up to 74%
Sign up for Kiplinger's Free E-Newsletters
Profit and prosper with the best of expert advice on investing, taxes, retirement, personal finance and more - straight to your e-mail.
Profit and prosper with the best of expert advice - straight to your e-mail.
Banding together, they showed future retirees you can save money by splitting costs and doing things yourself such as installing a toilet (Season 1) and renovating a garage (Season 3). Beyond bills, we saw these women building and maintaining a social system. They supported each other through painkiller addiction (Season 4), gambling problems (Season 5), bad relationships (every season) and more.
Boomers are taking notice of the shared-housing model. More than a million households now have unrelated single people ages 46 to 64 living together, about one-third more than there were in 2000. Roommate-seeking websites are catering to the demographic. Roommates4Boomers, for example, is for females only. And, of course, there's a site called Golden Girls Network. There are also public and private programs in several states that match homeowners with older adults seeking rooms to rent.
Lesson #2: You might need a job after you retire
For boomers who missed the pension boat and didn't put enough into a retirement fund, a post-retirement job could be a necessity. Between 1990 and 2010, the percentage of people 65 and over who were working rose from 12.1% to 16.1%. The characters on "The Golden Girls" needed to work to get by. Among other jobs, Dorothy was a substitute teacher, and Rose, who lost her pension, worked at a TV station. They complained about money and worried about how they were going to cover major expenses. In Season 1, they had to hold a garage sale in order to afford a new TV; the big financial challenge of Season 4 was a new roof.
For many boomers in the '80s who were more focused on kids and careers than retirement, this was an unusual TV-inspired wakeup call. We were jolted into thinking about setting aside money for our later years. I remembered that when it came time to start investing in a 401(k). Lesson learned. For those who didn't, like the characters on "The Golden Girls," staying on the job or starting a side business is a necessity. In Season 2, they tried everything from breeding minks to hawking sandwiches on the boardwalk.
Lesson #3: You might end up divorced or widowed – and dating
The divorce rate among people 50 and older in the U.S. doubled between 1990 and 2010. The trend means a growing number of older singles are coming on the market. And according to a survey by Del Webb, a company that builds retirement communities, 45% of single baby boomers are actively dating. Interestingly, most are looking for companionship, not marriage.
The characters on "The Golden Girls" were no strangers to the vagaries of love. Blanche, Rose and Sophia were all widows. Dorothy was divorced. Their late-life dating escapades drew many laughs and even a few tears.
While I can't offer dating advice, there are important retirement takeaways for today's boomers. Top of the list: Divorce and widowhood can have a big impact on the size of your Social Security checks. For example, you can claim potentially higher benefits based on your ex-spouse's earnings as long as you don't remarry. Even better, you don't even need to tell your ex you're doing it. (Read Best Strategies to Boost Your Social Security Benefits for more details.)
[page break]
Lesson #4: Your purpose doesn't end when your career does
Retirement doesn't mean checking out. We learned that from "The Golden Girls." Recall we referred to the show as groundbreaking. Here's why: This series never shied away from topics that could make viewers uncomfortable. Case in point: It advocated for gay marriage decades before it became a reality in America.
The series was also on top of feminist issues, aging and age discrimination, gay rights, the AIDS epidemic at its height, poverty, racism and living with disabilities. And this was a comedy! It eschewed stereotypes and showed us why we should stay connected with the real world in our own Golden Years through, among other things, volunteer work and encore careers.
Lesson #5: Real life isn't a sitcom
Life wasn't always golden for "The Golden Girls." They bickered, fought and insulted each other. But at the end of the day, it was all resolved.
Behind the scenes, it was a different story. In 1987, I was a national TV critic. Part of the gig was going to L.A. a couple of times a year to screen shows. It takes hours to shoot a 22-minute episode, so there's lots of downtime. During a taping of "The Golden Girls," the actors were professional when the cameras were rolling, but between takes something was…off. Turned out Arthur loathed White and wasn't too friendly with McClanahan. Getty suffered from stage fright, often flubbed her lines and had some of her dialogue written down and taped to chairs and tables on the set. That didn't sit well with the others.
But for the sake of the show, not to mention their salaries, they didn't let their differences affect their performances. That's well worth remembering the next time things don't quite go your way in retirement.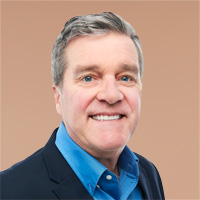 Bob was Senior Editor at Kiplinger.com for seven years and is now a contributor to the website. He has more than 40 years of experience in online, print and visual journalism. Bob has worked as an award-winning writer and editor in the Washington, D.C., market as well as at news organizations in New York, Michigan and California. Bob joined Kiplinger in 2016, bringing a wealth of expertise covering retail, entertainment, and money-saving trends and topics. He was one of the first journalists at a daily news organization to aggressively cover retail as a specialty and has been lauded in the retail industry for his expertise. Bob has also been an adjunct and associate professor of print, online and visual journalism at Syracuse University and Ithaca College. He has a master's degree from Syracuse University's S.I. Newhouse School of Public Communications and a bachelor's degree in communications and theater from Hope College.