Election Day 2018: 18 States With Tax Proposals on the Ballot
On November 6, voters in these states will have their say on a wide variety of proposed tax law changes.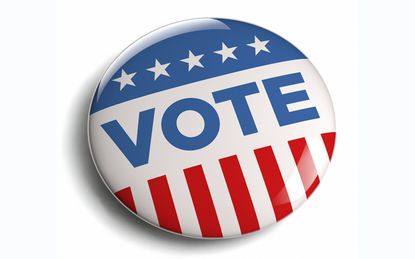 (Image credit: Getty Images)
Note: We have updated this slide show with results. See the top of each state to learn whether the measures were approved or rejected.
Ballot initiatives are one of the purest forms of democracy. Citizens vote directly on matters important to them, bypassing the normal (and often messy) lawmaking process.
On November 6, voters in 18 states will have their say on a wide variety of proposed tax law changes. Will Colorado ditch its flat income tax rate? Do Washington voters want a carbon tax? Will feminine hygiene products be taxed in Nevada? A resident's overall state tax bill could go up or down by hundreds, maybe even thousands, of dollars each year depending on how voters respond to these questions.
If your state isn't holding a tax referendum this year, you should still pay attention to these proposals. You may see similar tax measures on your next ballot because states (especially neighboring ones) often mimic successful tax policies. But remember, just because voters approve something doesn't mean it's going to happen. Sometimes that's because the measure is simply meant to be advisory; sometimes it's because state legislators or executives don't agree.
The states with statewide, tax-related ballot measures are listed here alphabetically. Take a look.
Senior Tax Editor, Kiplinger.com
Rocky is a Senior Tax Editor for Kiplinger with more than 20 years of experience covering federal and state tax developments. Before coming to Kiplinger, he worked for Wolters Kluwer Tax & Accounting and Kleinrock Publishing, where he provided breaking news and guidance for CPAs, tax attorneys, and other tax professionals. He has also been quoted as an expert by USA Today, Forbes, U.S. News & World Report, Reuters, Accounting Today, and other media outlets. Rocky has a law degree from the University of Connecticut and a B.A. in History from Salisbury University.