Best Financial Services at Warehouse Clubs
The last time you visited your favorite warehouse club, you may have picked up a 15-pack of paper towels, 40 pounds of dog food and, no doubt, several items that weren't on your list.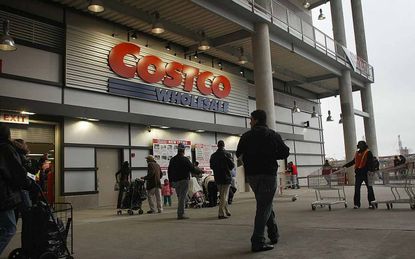 (Image credit: Getty Images)
The last time you visited your favorite warehouse club, you may have picked up a 15-pack of paper towels, 40 pounds of dog food and, no doubt, several items that weren't on your list. But while you were pushing an oversize cart down the aisles, you might have overlooked another potential bargain: financial services. You can get discounts or extra benefits on everything from insurance to mortgage lending to identity-theft protection through your warehouse club or through its affinity programs with other companies.
But just as it's wise to compare your warehouse club's price on peanut butter with what you'd pay at the local supermarket, it also pays to shop around to see whether your club provides the best deal on financial services. We looked at offerings from BJ's, Costco and Sam's Club and picked our favorite in each category.
1/10
Car Buying
BJ's, Costco and Sam's Club
Our pick: Costco
All three warehouse clubs offer their members free buying services that hook you up with a vehicle at a predetermined price so you don't have to haggle. We like Costco's program for its focus on customer service and its competitive prices. In our own sampling of each service, we found that Costco dealers delivered lower prices than either Sam's Club or BJ's.
With more than 3,000 participating dealerships, Costco's network is slightly smaller than BJ's 3,800 or so. And it's significantly smaller than what's available to Sam's Club members, who use the TrueCar buying service and get access to more than 14,000 dealers. But when the nonprofit organization Consumers' Checkbook compared its own buying service, CarBargains, against other buying programs, it found that Costco tends to beat TrueCar, says Kevin Brasler, executive editor of Consumers' Checkbook.
Both Sam's Club and BJ's have you sift through offers from multiple dealers in your area, but Costco matches you with just one. That may be a problem if no participating dealers can get the car with the options you want, but it makes for more streamlined and attentive service. Costco checks in within a few days of your request to see whether the dealer has contacted you. If it has, you're prompted to fill out a satisfaction survey—and if you buy a car, you'll get a coupon for 50% off parts, service and acces­sories at the dealership (up to $200 in savings for Costco Executive members and $100 for Gold Star members). The other clubs offer some discounts and bonuses, too. BJ's, for example, recently offered a $100 BJ's gift card for its Perks Rewards customers who bought a car using its program.
Even if you want to reserve the option to bargain on the final purchase price, your club's buying service may provide a good starting point. We found that dealers were often willing to negotiate beyond the programs' official pricing. The initial quote from one Costco-affiliated dealer, for example, was lower than what was listed on the Costco price sheet.
2/10
Credit Cards
BJ's, Costco and Sam's Club
Our pick: Sam's Club
All three clubs have rewards credit cards that are worthy of attention. But the Sam's Club MasterCard offers the best rewards overall on everyday spending, especially if gas is a significant portion of your budget. The card does not offer heightened rewards on purchases you make at the club, but it gives you an outstanding 5% cash back on up to $6,000 spent yearly on gas, 3% on dining and travel, and 1% on everything else.
The Costco Anywhere Visa by Citi card (0% for seven months) is a good choice if you frequently use the card for a variety of purchases both in and out of Costco. The card dishes out 4% cash back on up to $7,000 in gas purchases annually, 3% on dining and travel spending, 2% on Costco purchases, and 1% on everything else.
The My BJ's Perks MasterCard pays the highest rebate on in-store purchases, at 3% cash back with the Plus version of the card (available to Inner Circle members) or 5% with the Elite version (for BJ's Perks Rewards members). Holders of either card get 2% back at restaurants and at gas stations not owned by BJ's (a 10-cent-per-gallon discount applies at BJ's stations), and 1% on everything else.
3/10
Identity-Theft Protection
Costco and Sam's Club
Our pick: Costco
Costco's identity-theft protection program is powered by Complete ID, which is affiliated with credit bureau Experian. Gold Star members pay $13.99 monthly, and Executive members pay $8.99. At that price, you get more bang for your buck on some core ID-theft services than with similarly priced plans through the Sam's Club partnership with LifeLock.
Complete ID includes monitoring for significant changes in your credit reports from all three credit bureaus (Equifax, Experian and TransUnion) and monthly VantageScore credit score updates. Plus, you get surveillance of black market internet sites to uncover any stolen personal information, monitoring of new names associated with your Social Security number, alerts when someone applies for a credit card or bank account in your name, monitoring of criminal records for your name (in case someone is arrested and claims he or she is you) and help in restoring your identity if it is stolen.
Sam's Club Savings members get a 20% discount on their choice of three packages from LifeLock, and Plus members get 25% off. To get three-bureau credit monitoring—which is more effective than monitoring only one or two bureaus—and monthly credit score updates, you must sign up for the Ultimate Plus plan ($23.99 monthly for Savings members or $22.49 for Plus), which also offers some services that Costco's plan does not, including notifications of major data breaches. The Ultimate Plus plan as well as the Advantage Plan ($14.99 or $15.99) include criminal-record monitoring and financial account application alerts. LifeLock plans offer varying levels of reimbursement of stolen funds, such as from a bank account or a tax refund, if LifeLock can't recover them.
Keep in mind that some features the services tout you can get elsewhere free. For example, your credit reports are free at AnnualCreditReport.com, and you can see two versions of your VantageScore free at CreditKarma.com, plus get free monitoring for changes in your Trans­Union report.
4/10
Insurance
BJ's and Costco
Our pick: Costco
We give Costco the nod over BJ's for offering a wider selection of plans: auto, homeowners, life, health and dental. Costco members get discounted policies through Ameriprise Auto & Home Insurance (except in a handful of states where it's unavailable), and Executive members get extra perks, such as roadside assistance for your car and glass-repair reimbursement for your home. Life insurance policies from Protective Life Insurance Co. come with preferred rates for Costco members. Members in certain states can shop for dental plans through Costco's partnership with DeltaCare USA, with premiums starting at $83 a year. Costco also offers an individual health insurance marketplace, but the company is focusing more on its group health insurance for businesses.
BJ's customers qualify for a discount on auto premiums from Geico. (At some clubs, customers get a price break for purchasing both home and auto insurance; discounts vary by location.) For individuals, SamsClub.com has links to the GoHealth insurance marketplace and the Medicare.gov plan finder, but the choices are no different from what you'd find by going directly to the provider's site. Like Costco, Sam's Club offers group health insurance for businesses.
To compare your club's in­surance offerings with those of other companies, visit sites such as eHealthInsurance.com for health insurance quotes (to find a link to your state's health insurance exchange, go to HealthCare.gov). Use InsuranceQuotes.com and CarInsurance.com for home and auto insurance, and Accuquote.com for life insurance. You can often get quotes by going directly to insurers' sites, too.
5/10
Legal Services
Sam's Club
Our take: Best for simple cases
Sam's Club Savings members get a 20% discount on products from online service LegalZoom, and Plus members get 25% off. Services include preparation of wills and other estate-planning documents, business-formation assistance, and copyright, trademark and patent services. If your estate-planning needs are simple—say, you are leaving everything to an only child and have straightforward instructions for end-of-life care—and you don't expect your plan to change, one option is the Estate Plan Bundle. It comes with power of attorney and living will documents, plus your choice of either a will or a living trust. Prices range from $149 for a one-person plan with a will to $349 for a two-person package with living trusts, minus your member discount. You also get a year of unlimited attorney consultation on your estate plan and other legal matters, as well as tax consultation with virtual accounting firm 1-800Accountant.
6/10
Tax Preparation
Sam's Club
Our take: Take a pass
Sam's Club has teamed up with 1-800Accountant to offer discounted income tax prepar­ation for members. For a 2016 federal and state tax return of any complexity level, the fee for Sam's Club Savings members was $237, and Plus members paid $219, compared with a $295 rate for nonmembers. But if you have a simple tax return, you may pay less if you use a local accountant. The average fee to have a professional prepare a federal return without itemized deductions, plus a state return, is $176 (or $273 with itemized deductions), according to the National Society of Accountants. It's true that if your tax situation is more complex, the 1-800Accountant return preparation fee is lower than the national average. But you may be better served by interviewing accountants in your area face-to-face to find a good match, rather than being assigned one through a virtual service.
7/10
What You Will Pay to Join
BJ's Wholesale Club:
$50 a year for Inner Circle membership; $100 for BJ's Perks Rewards membership
Costco:
$60 a year for Gold Star membership; $120 for Executive membership
Sam's Club:
$45 a year for Savings membership; $100 for Plus membership
8/10
Only at Costco
Mortgage lending
Our take: Worth a try
Through First Choice Loan Services, Costco collects offers for you from several participating lenders for mortgages for home purchases and refinancing, plus home-equity lending. Gold Star members benefit from a $650 cap on lender fees (fees vary by lender but may include application, underwriting and processing fees), and Executive members pay no more than $350. That compares favorably with average lender fees of $950 for a $200,000 mortgage in a large city with a 20% down payment, according to a recent Bankrate.com survey. Members also get preferred interest rates on loans.
It's worth your while to request quotes from lenders through Costco, but you'll want to compare the interest rate and overall package of fees with those from other lenders. To search for the best deal, shop among local lenders, too, and check sites such as Bankrate.com and LendingTree.com. "Keep in mind that fees are fungible—just because fees A ,B, C and D are capped doesn't mean that legitimate costs aren't being made up elsewhere in the transaction," says Keith Gumbinger, of mortgage-tracking site HSH.com.
9/10
Only at BJ's
Home improvement
Our take: Worth a try
In partnership with the Home Service Store, BJ's connects members with licensed and insured contractors who have years of experience under their toolbelts and have passed a criminal background check. The initial in-home consultation is free. BJ's doesn't offer specifics on any available discounts, but members can take advantage of "special offers, such as discounts, gift cards or upgrades," plus low prices on materials purchased through the affiliated contractors and manufacturers, says Laurie Lee, director of member services for BJ's.
10/10
Benefits for Businesses
The warehouse clubs are reaching out to small-business owners, too. All three clubs offer business versions of their credit cards (with the same rewards structure as the consumer cards), as well as check printing for businesses. Among their other services:
Payment processing. BJ's and Sam's Club both offer credit and debit card payment processing services through First Data. Sam's Club's rates start at $19 monthly or 1.29% plus 15 cents per transaction (BJ's pricing was unavailable). Costco provides payment processing through Elavon, with fees of 1.22% of the transaction for in-person payments and 1.99% for online purchases. Executive members pay no application fee ($25 for Gold Star members) and no monthly statement fee ($4.95 Gold Star fee).
Insurance. Through Custom Benefits Consultants, Costco provides access to a health insurance marketplace with plans for small businesses to offer to employees. It also offers special pricing on vision plans for businesses through MESVision. Sam's Club partners with Aetna to provide health insurance plans for small businesses. All of the available insurance plans include Sam's Club pharmacies in their networks.
Taxes, payroll and accounting. Costco offers discounted accounting and payroll service from Intuit for Executive members. Intuit's Enhanced Payroll package, for example, was recently $22 a month the first year for Executive members, compared with $31.20 a month for the first six months without the Costco discount. (Tack on an extra $2 per month for each employee you pay.) Executive members also get reduced rates on QuickBooks Online software, which you can purchase separately or packaged with Payroll.
Loans. Sam's Club members get a 20% discount on referral and packaging fees from SmartBiz, a provider of Small Business Administration loans, and 20% off origination fees on loans from peer-to-peer service Lending Club.
Sam's Club provides payroll service through Execupay, with prices starting at $41 monthly for Savings members and $34 for Plus members. Members also get discounted rates on tax preparation and bookkeeping services through 1-800Accountant.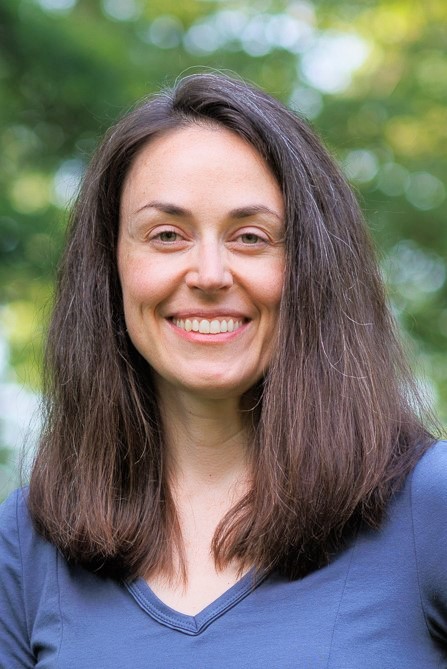 Editor, Kiplinger Personal Finance magazine
Lisa has been the editor of Kiplinger Personal Finance since June 2023. Previously, she spent more than a decade reporting and writing for the magazine on a variety of topics, including credit, banking and retirement. She has shared her expertise as a guest on the Today Show, CNN, Fox, NPR, Cheddar and many other media outlets around the nation. Lisa graduated from Ball State University and received the school's "Graduate of the Last Decade" award in 2014. A military spouse, she has moved around the U.S. and currently lives in the Philadelphia area with her husband and two sons.