9 Costs Every Dog Owner Should Budget for
In the first year alone, your new best friend can cost between $700 and $2,000 excluding any special needs, such as dog walking, pet insurance, and grooming, which can raise the cost by more than $7,000.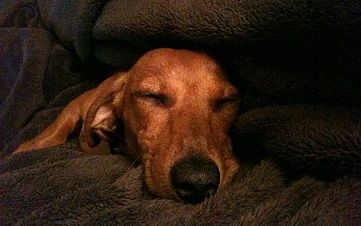 (Image credit: Parl)
In the first year alone, your new best friend can cost between $700 and $2,000 excluding any special needs, such as dog walking, pet insurance, and grooming, which can raise the cost by more than $7,000. In the following years, your annual expenses may decrease slightly, or they could increase significantly, depending on any medical conditions that arise, whether you purchase pet insurance, how often you travel or are away from home, the length of Fluffy's coat, his size and how much he eats, and other factors.
Mixed-breed, 10- to 20-pound dogs are typically the least expensive canines to own, according to Dr. Louise Murray, vice-president of the American Society for the Prevention of Cruelty to Animals' (ASPCA) Bergh Memorial Animal Hospital in New York City. Adopting a dog from a reputable shelter can save you hundreds of dollars in initial expenses -- money you can later put toward emergency medical care or supplies. If you prefer to buy from a breeder, get to know him and his track record first to ensure that the puppies are well-bred and healthy.
Click through our slide show to learn about the expenses to consider before purchasing your loyal canine companion.
Sources: American Society for the Prevention of Cruelty to Animals (ASPCA.org), PetEducation.com, HumaneSociety.org, AmericanPetProducts.org, PetCareInsurance.com, CostHelper.com, PetBusinessExperts.com
1/11
Initial Expenses
Purchase price: $50-$1,000
Spaying or neutering:
Small dog: $190
Medium dog: $200
Large dog: $220
Initial medical exam: $70
Supplies:
Small dog: $95
Medium dog: $170
Large dog: $225
Training (optional): $110
Adopting a dog can be much cheaper than buying one from a breeder. Dogs adopted from reputable shelters often come already spayed/neutered, vaccinated and micro-chipped, and you'll save on the initial medical exam, which typically includes deworming and basic blood tests, according to the ASPCA.
The cost of first-time supplies will be different for every dog, but the estimate above takes into account a collar and a leash, a crate, and miscellaneous expenses such as a bed and food and water bowls. Training can also be a great investment, as it may help prevent your dog from engaging in destructive behavior down the road.
2/11
Food
Small dogs: $55/year
Medium dogs: $120/year
Large dogs: $235/year
This is the most predictable cost of owning a dog. Prices vary depending on the age and size of your dog, and the brand you decide to feed it. Premium dog foods typically have better nutritional value because of higher standards in ingredients, and although they usually cost more, the higher nutritional value means Fluffy can eat less while still meeting his health needs. Check with your vet to determine the best diet for your dog.
3/11
Toys
Small dogs: $40/year
Medium dogs: $55/year
Large dogs: $75/year
The cost of playtime is different for each dog. Some breeds are more prone to chewing and may go through their toys more quickly, leading to higher replacement costs.
However, having a ready supply of bones and chew-toys is better than having to replace your one-of-a-kind shoes if Fluffy gets bored. By keeping your pooch busy, he may be less likely to engage in destructive behavior. But be aware that inappropriately small toys, or toys with loose parts, can lead to emergency medical costs if swallowed.
4/11
Routine Vet Care
Small dogs: $210/year
Medium dogs: $235/year
Large dogs: $260/year
The ASPCA cites preventive veterinary care as the number-one way to cut pet care costs. Murray recommends taking your dog in for a yearly exam, which usually includes a thorough physical from tooth to tail, as well as heartworm preventive treatment, vaccinations if needed, and flea and tick control. The cost of veterinary care will usually be higher in a big city than in a small town, and prices also tend to increase for bigger dogs because they need larger doses of medicines.
5/11
Emergency Veterinary Costs
An emergency not requiring surgery could cost about $2,000 to $3,000, according to Murray, while an accident requiring surgery often costs between $3,000 and $5,000. Trauma (such as getting hit by a car or getting attacked by another animal) and cancer are two of the most common health problems that dogs experience, according to Murray.
Unfortunately, they are also often the most expensive. Treatment for cancer averages more than $3,500, while surgery after a car accident typically costs about $5,000. Be sure to budget for such emergencies, especially as your dog gets older. Some years you'll tap this fund, and others you won't.
6/11
Pet Insurance
This is an optional expense -- but one that can significantly reduce emergency veterinary bills.
In 2010, only 5% of pet owners had insurance, according to a poll by the Associated Press and Petside.com. The ASPCA estimates that pet insurance costs about $225 per year; however, annual premiums vary depending on your dog's breed and age, as well as your location and the amount of coverage you choose. Keep in mind that you often have to pay vet bills directly at the time of service, then seek reimbursement from your insurer. Compare insurers at PetInsuranceReviews.org (opens in new tab).
7/11
Groomer/Grooming Aids
Small dogs: $265/year
Medium dogs: $320/year
Large dogs: $410/year
Costs vary greatly, depending on the size and coat of your dog, as well as your location. Your dog will need regular baths, brushing, nail trims and dental care. Grooming can be a great preventive-care investment, as it keeps your dog's skin clean and irritant-free, and also serves as an opportunity to check for ticks or fleas. Proper mouth care helps prevent gum disease and tooth decay, again helping you save money down the road. You can pay for professional grooming or do it all yourself, either at home or at a self-service location. At Bonnie's Dog and Cat Grooming in southeast Washington, D.C., a self-serve dog wash costs $18 per session, with all supplies included.
8/11
Travel Care/Kennel Boarding
A kennel (or doggie hotel) is one option for caring for Fluffy while you travel, and prices vary by location. Some companies charge according to your dog's size, allowing you to pay as little as $20 a day, while others offer "luxury" boarding, which is more expensive. At Wagtime Pet Spa & Boutique in northwest Washington, D.C., cage-free boarding costs $53 per night.
Figuring two weeks away from home each year at, say, $50 a day for boarding, this might be a $700 annual expense.
Or try to find a friend who will feed, walk and stay with your pooch at home while you're away, for a small fee.
9/11
Dog Walking
This expense isn't for everyone, but if you work long hours, you may want to consider hiring a dog-walker for scheduled outings. Prices vary greatly, depending upon your location. In a small- to medium-size city, rates typically range between $15 and $20 for a half-hour walk.
Over the course of a year, you could pay between $3,900 and $5,200 for dog walkers, which is why it is particularly important to consider how often you will be home before purchasing your pooch.
10/11
Lifetime Ownership Costs
First year*: $710 - $8,730
Annual: $310 - $7,100 (plus unforeseen vet costs)
Lifetime**: $4,070 - $101,070
Despite the significant expense, dogs can provide years of love and happiness for any owner who is mentally and financially prepared to own a pet. We know these costs won't be the same for everybody, so please share your experiences with us and other readers in the comments box below.
*The low end of the ranges is for small dogs and excludes all optional costs; the high end is for large dogs and includes all optional costs. All estimates exclude emergency vet expenses, which can dramatically increase the total cost.
**Based on the average lifespan of 12-14 years of a medium-size, mixed-breed dog.
11/11