8 Freebies for Your Dog
The cost of caring for Fido is so doggone expensive these days: The ASPCA says the minimum annual budget to care for a small dog is $1,314.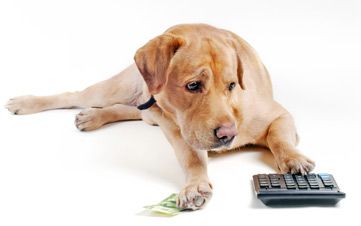 (Image credit: Thinkstock)
The cost of caring for Fido is so doggone expensive these days: The ASPCA says the minimum annual budget to care for a small dog is $1,314. Bigger dogs cost more, and unexpected veterinary care, plus boarding and dog-walking fees if you're away from home for long stretches of time, can hike those costs considerably.
Dog owners should take advantage of every freebie they can. We've rounded up eight free goods and services for your dog -- no purchase necessary. My beagle Bailey and I have taken advantage of nearly every one of these freebies. Take a look.
1/8
Free Swims in the Local Public Pool
This once-a-year freebie comes up at the end of summer, so don't miss out. Public swimming pools across the country generally close to humans around Labor Day weekend. But many municipalities, before cleaning and shutting down their outdoor pools for the season, allow dogs in to splash and practice their doggie paddling on one special day. A quick search online reveals upcoming free doggie-swim events coast to coast in cities such as Montgomery, Ohio (September 1); Harker Heights, Texas (September 6); Alexandria, Va. (September 20); and many more. (Some other municipalities charge an entry fee of $2 - $10 per dog.) Call your local public pools to see if and when they host special doggie swimming days in August or September.
2/8
Free Treats at Happy Hours
In many big cities, Rover and his canine pals can enjoy free treats and water -- as their humans consume discounted food and drinks -- during happy hour at a variety of popular establishments. Some restaurants even have entire menus for dogs or give away branded water bowls. We found dozens of "yappy-hour" specials in Washington, D.C., Chicago and Los Angeles, just to name a few.
3/8
Free Health Resources
You can better understand Sparky's routine health care needs and learn how to spot symptoms of distress via trusted pet-care Web sites. The American Veterinary Medical Association recommends WebMd's Pet Health Community, which includes an A to Z directory of conditions and symptoms afflicting dogs plus discussion boards where licensed vets respond to users' queries. Also bookmark the ASPCA's Animal Poison Control Center for proactive and reactive guidance on toxins Sparky might ingest.
In an emergency, don't waste time trying to diagnose Sparky's ills yourself, even with the help of online guides. "You know your pet better than anyone," says the AVMA's Michael San Filippo, "so when you notice signs of illness or that something's not right -- a change in behavior, appetite or appearance, for example -- contact your veterinarian."
4/8
Free Grooming
Just as beauty schools for humans offer discounted haircuts and other services for customers willing to take a risk with student practitioners, veterinary schools may offer free basic grooming services for your dog -- tooth brushing, hair brushing, nail clipping. Donations are generally encouraged. Contact your local shelter or look up local veterinary schools to ask about upcoming grooming events.
5/8
Free Hotel Stays
Don't stick Snoopy in an unfamiliar kennel -- at a cost of $50 per night or more -- when you drive away on your next road trip. Instead, scout out dog-friendly hotels along your route, and bring your best friend along for the ride. There's a difference between "dogs allowed" and "dogs stay free." Some hotels will tack on a fee of $25 to $50 per night, plus perhaps a cleaning fee of as much as $100 at the end of your stay. Others, such as Red Roof Inns and the Kimpton hotels, do not add a fee. (Some Kimpton locations even employ four-legged "directors of pet relations" to greet your dog.)
6/8
Free Emergency Stickers
Imagine that you're away from home when an electrical fire breaks out. A sticker on your front door or window can tell firefighters pets are awaiting rescue inside. Get a window decal from the ASPCA, whose free Pet Safety Pack includes the decal and a fridge magnet with a phone number for pet poison-control specialists.
7/8
Free Obedience Training
At Petco's Unleashed stores, take advantage of a free, 30-minute training seminar for adopted dogs and their owners. Learn basic commands, such as "sit" and "down," as well as how to provide positive reinforcement to correct behaviors common in rescued dogs. For dogs of all kinds, the stores offer other free seminars that focus on specific training topics, such as interacting with kids or excessive barking. Be ready for an upsell for one of Unleashed's six-week training classes to build on the basic lessons of your free session. Check with your local Unleashed location for dates of upcoming seminars.
8/8
Free Poop Bags
Novice, well-intentioned dog owners determined to pick up Spot's every poop might be tempted to plunk down $5 to $10 a month for a package of poop bags from, say, Target or Petco. Hey, they're biodegradable. Hey, look at the cute design -- dog bones all over the bag! Snap out of it -- you're paying $100 a year for plastic. Trust me, you can find enough poop bags for free in your life -- perhaps delivered to your doorstep once daily with the morning newspaper, handed to you every time you bring home snacks or groceries from the convenience store or grocery store, and any other time you opt for plastic over paper.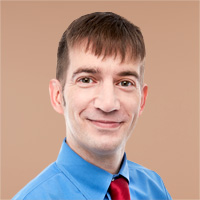 General Manager, Kiplinger.com
Long coordinates the daily editorial activity across Kiplinger.com. He joined Kiplinger in April 2009 from AARP.org, where he was executive producer. He led AARP's online evolution, launching companion Web sites for AARP The Magazine and the AARP Bulletin, the world's largest-circulation publications. His background includes stints at pioneering dot-coms and at trade-newsletter publishers United Communications Group and Ragan Communications, where he edited Ragan's Web Content Report, among other titles. Long is a Syracuse University graduate.