What You Need To Know About Travel Rewards Programs
Traveling is difficult enough.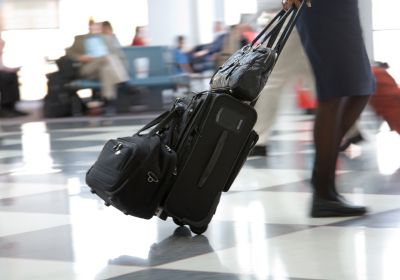 (Image credit: Istockphoto)
Traveling is difficult enough. Add mileage programs and travel incentives, it will either leave you on the phone for hours or scratching your head. Here are some pointers on how to navigate the skies of travel rewards programs and what to stay away from.
By Mark Solheim
1/6
Earning miles is a cinch. using them is tough.
Airlines discovered that they could make more money by selling miles to "partners" than by selling seats. You can earn miles when you buy at retailers and even when you take out a mortgage. But good luck trying to exchange them for tickets because airlines are filling planes with paying customers. And although you may be able to use your miles for hotels or rental cars, don't count on using them to buy merchandise.
AAdvantage, American Airlines' frequent-flier plan, won't let you. Delta's SkyMiles and United's Mileage Plus limit purchases to elite members. Other than award tickets, the best way to use up those miles is to buy an upgrade to first class, says Tim Winship, editor of FrequentFlier.com.
2/6
Swapping points is a losing proposition.
Frequent-flier-program rules would confound Einstein-but basically you can't consolidate points among programs without jumping through many, many hoops. One site, Points.com, promises to make it easy to "turn your little points into big rewards." But Bob Jones, founder of travel site BookingWiz.com, calls the site "ridiculous" because of the stinginess of the deals.
The typical frequent-flier mile is now worth about 1.2 cents (down from 2 cents a few years ago), but at Points.com it's worth a fraction of that. For example, among recent offers, you could swap 14,000 Alaska Air miles to get 1,353 American miles.
3/6
All Rewards cards aren't created equal.
So-called elite cards that aren't connected to an airline (also known as fake miles cards) can be a good deal if you are an occasional traveler and can deal with the restrictions (our favorite: Citi Premier Pass Elite). But they won't add a single mile to your frequent-flier account.
For that, you have to choose an airline-affiliated card. Sign-up bonuses can be generous-as many as 25,000 miles, according to a recent offer for a US Airways Visa from Bank of America-but annual fees can run as high as $90. Tip: Ask the card issuer to waive the fee for the first year.
4/6
Elite status is for road warriors only.
You have to fly enough miles on your favorite airline (or another airline in the global alliance) to attain elite status. Miles you earn from purchases rarely count. In the typical three-tier program, you attain silver status if you fly 25,000 miles in a calendar year, gold if you fly 50,000 miles and the coveted platinum if you fly 75,000 to 100,000 miles.
But that still doesn't mean you'll be upgraded-ever notice how small the first-class cabin is? All those other wannabes have a zillion miles, too. Upgrades on international flights are even harder to get.
5/6
Fees and restrictions are creeping up.
If you feel nickel-and-dimed when you book an award ticket, get used to it. You'll pay a "handling fee" (typically $5 to $15) when you reserve an award ticket and a "rush" charge (up to $100) if you book with less than three weeks' notice. Changing an award ticket will set you back $25 to $50.
6/6
Can't find a cheap flight? Pick up the phone.
Free domestic flights for the minimum 25,000 miles are few and far between at airline Web sites. But reservation agents have tricks to locate hard-to-find connections, says Winship. You may pay a higher upfront fee (typically $25) than if you were to book online, but if you use fewer miles to get the ticket, it's worth it.