13 Expensive Products Worth Every Penny
Ever wonder why certain brands cost so much?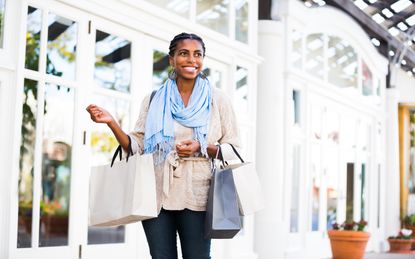 (Image credit: Getty Images)
Ever wonder why certain brands cost so much? Prestige is one factor. Owning a pricey product from a coveted maker carries cachet. People know it and aspire to it. If money is no object, by all means load up on all the high-end brands that make you happy.
But money is an object to most of us, and trying to keep up with the Joneses is a sure-fire way to squander yours. As such, your decision to invest in an expensive item should also factor in quality and value, says Bobbi Rebell, a certified financial planner and host of the Financial Grownup podcast (opens in new tab). Is there a true difference in the construction and functionality of the product, compared to a cheaper alternative, to justify the high price tag? Equally important, does the brand stand behind what it sells?
Items purchased from high-end brands, generally speaking, tend to be better constructed from higher quality materials, and return policies and warranties tend to be more customer-friendly. But not always. We asked several shopping experts to share their top picks for pricey goods that are worth every penny. Here's what they had to say.
Online Editor, Kiplinger.com
Browne Taylor joined Kiplinger in 2011 and is a channel editor for Kiplinger.com covering living and family finance topics. She previously worked at the Washington Post as a Web producer in the Style section and prior to that covered the Jobs, Cars and Real Estate sections. She earned a BA in journalism from Howard University in Washington, D.C.